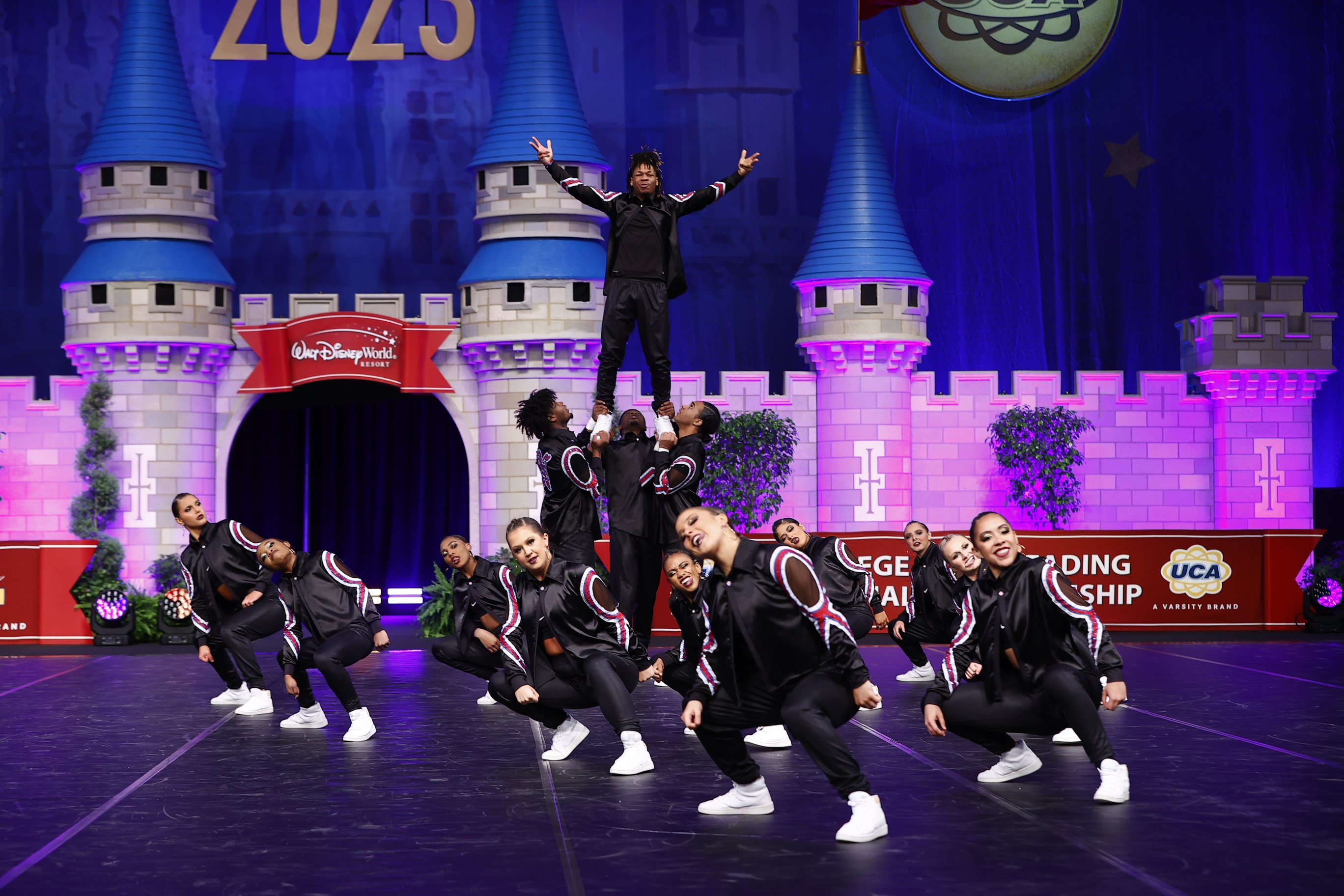 Team: Northwest Mississippi Community College
Director/Head Coach: Patrice Christian and Liesl Mote
Location: Senatobia, MS
Style: College Dance Team - Hip Hop
2nd Place in Open Hip Hop at UDA Nationals- Northwest Mississippi Community College Dance Team
The Northwest Mississippi Community College Dance Team took the UDA National Dance Team Championships by storm as the only community college to qualify for the finals. They made history by taking 2nd place in the Open Hip Hop category! Pretty amazing considering it's the team's first year at Nationals.
Coach Patrice Christian shared the inspiration behind their costumes. "The main inspiration for our costuming was our hard-hitting but intricate music. I wanted a costume that would look sleek but also highlight our choreography. Throughout the routine, we are constantly making moments and pictures which are easily read because of the black with sleeves details."
The team designed a black satin top with a unique figure 8 stripes on the arm. Christian explained the meaning behind this detail: "One section of our music specifically says 'We made it' which is significant to our journey and the figure 8 on the sleeves signifies being limitless. Both of these combined were huge motivators towards our goal of achieving the impossible."
Congrats to this awesome team on making history. Check out a video of their hip hop performance at UDA, and more Q & A with NWCC below!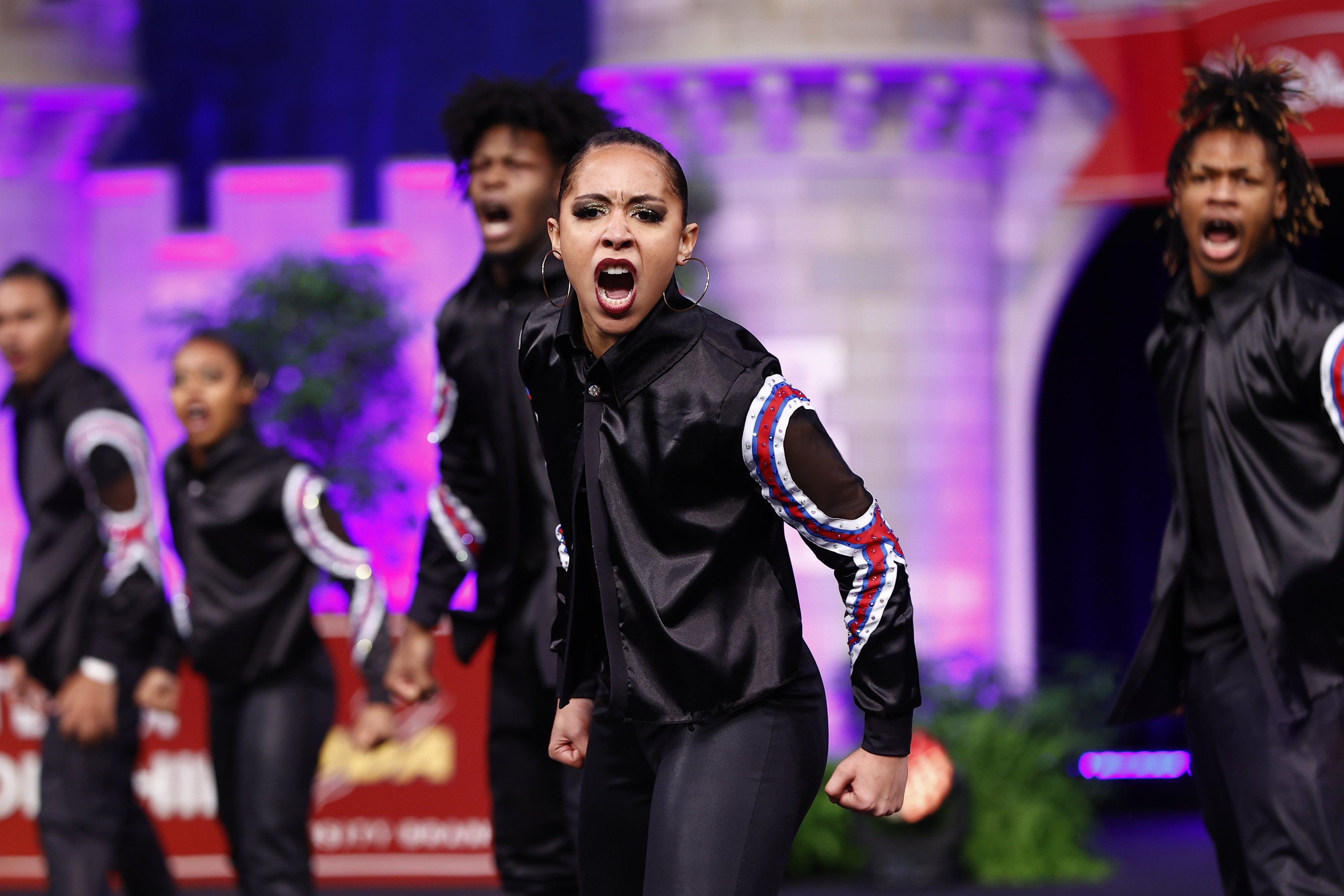 What makes your team/group unique?
Our team is comprised of majority freshmen and sophomores, and even more interestingly many who haven't danced prior to being on our team. Our team is comprised of a variety of backgrounds including cheer, mascot, theatre, as well as dance team.
What does teamwork mean to you? How do you rally your team?
Teamwork means finding individual qualities that make the team strongest and using those qualities to be the best version possible. It also means communicating, loving and accepting each other through all obstacles. I rally my team by reminding them they are special, unique and the FIRST in our program's history to ever compete at UDA College Nationals. It is crucial to their success that they know I believe in them and have their back through every step of the journey.
What is your favorite memory, or what are you most excited for this upcoming season?
My favorite memory is watching my team take the finals floor for the first time in program history. They gave their peak performance and fought for every second of the routine. That will go down as one of my proudest moments as a coach.
What is/was your team's biggest challenge/opportunity this season?
I would say our biggest challenge was finding a way to take all of our different backgrounds to create a routine that would highlight us best. In the end, I do believe that is what made our routine so special!

Northwest Mississippi Community College Hip Hop Routine
Images via the team and Instagram
---