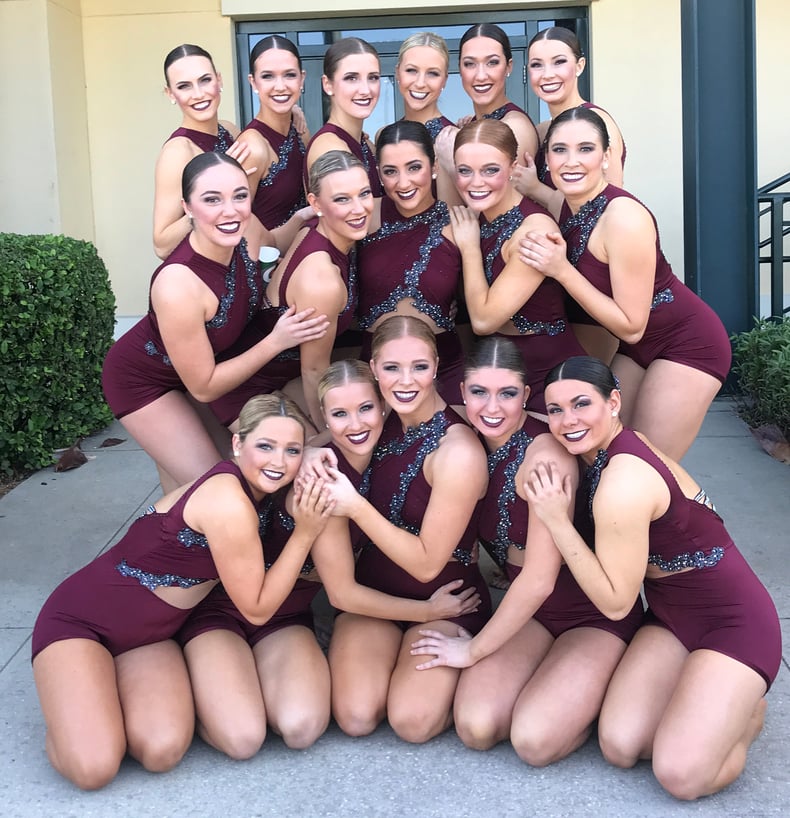 Team: Ohio State University Dance Team
Director/Head Coach: Melissa McGhee
Location: Columbus, Ohio
Style: College Dance Team - Jazz
D1A Jazz
National Champions - Ohio State University Dance Team!

The Ohio State University Dance Team took Division 1A by storm at the UDA National Dance Team Championships, held in January. They took FIRST place in both D1A Pom AND Jazz, their first championship wins in both categories!

Coach Melissa McGhee told us about the inspiration behind their stunning jazz routine: "The vision for our routine came from our choreographer, Doug Burkhardt. He loved the musicality and impact of the song and ultimately wanted to capture those moments through his choreography."

"We wanted the jazz costume to be simple yet special," Melissa explained. Their custom costume perfectly matched that vision - the team designed a trendy yet elegant biketard with a wrap bodice, and dazzled it up with DIY appliques to make it unique. The open back brought the whole ensemble together!

Check out a video of their jazz performance at UDA, and more Q & A with OSU below!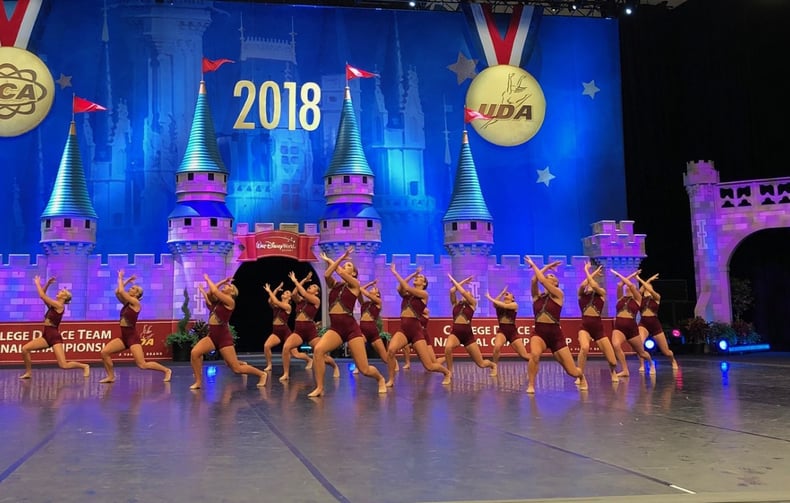 What is your team's competition song?
The song was Crisis by ANOHNI.
What is your favorite fan memory, or what are you most excited for this season?
The entire Nationals process is a journey… there are plenty of ups and downs along the way, but ending our journey with our program's first National Championship was very special!
What was your team's biggest challenge/opportunity this season?
We have a really young team this year; we have 14 freshmen and sophomores so we definitely had some work to do to get the group to dance as one.
Images via Anna Miller, TRIBE 99 Choreography
---