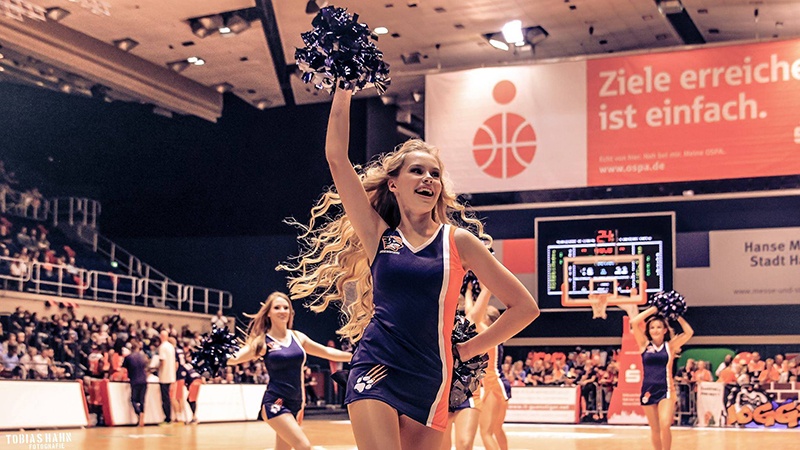 Team Name: Rostock Seawolves Dance Team
Location: Rostock, Germany
Coach: Cacilda Pereira
Style: Basketball Dance Team
A New Dance Team Calls for New Cheer Uniforms!
The Rostock Seawolves Semi-Professional Basketball team in Rostock, Germany has been around since 1994. But this year, the start of a new season also came the debut of thier dance team!
After auditions, the Rostock Seawolves dance team made their first appearance in June at a summer festival. They went on to perform at their first game on September 25th!
For their uniforms, the team wanted a look that was sporty yet feminine. Incorporating their team colors and logo along with a wolf's paw was a must for this custom cheer uniform! TLU Account Manager Allison worked closely with Thomas Kaeckenmeister, Head of Media & Communications at Rostock, to give them their own unique look on a quick deadline! Here's what she had to say:
"They were my first international team, and it couldn't have gone more smoothly. Tom was great to work with and was able to communicate the team's vision very clearly by using illustrations. They had a tight deadline and everyone worked very efficiently to meet the delivery date! Great team effort by all involved."


Illustrations provided by the Seawolves Dance Team for their custom cheer uniform!
Check out the Rostock Seawolves brand new dance team in their pictures and their Q&A below!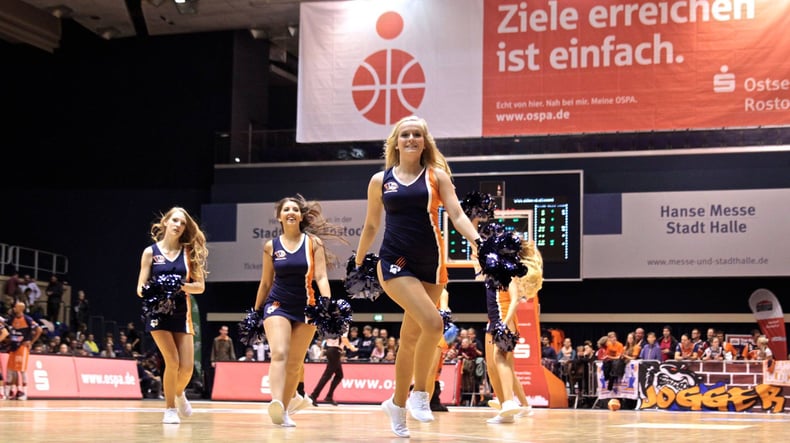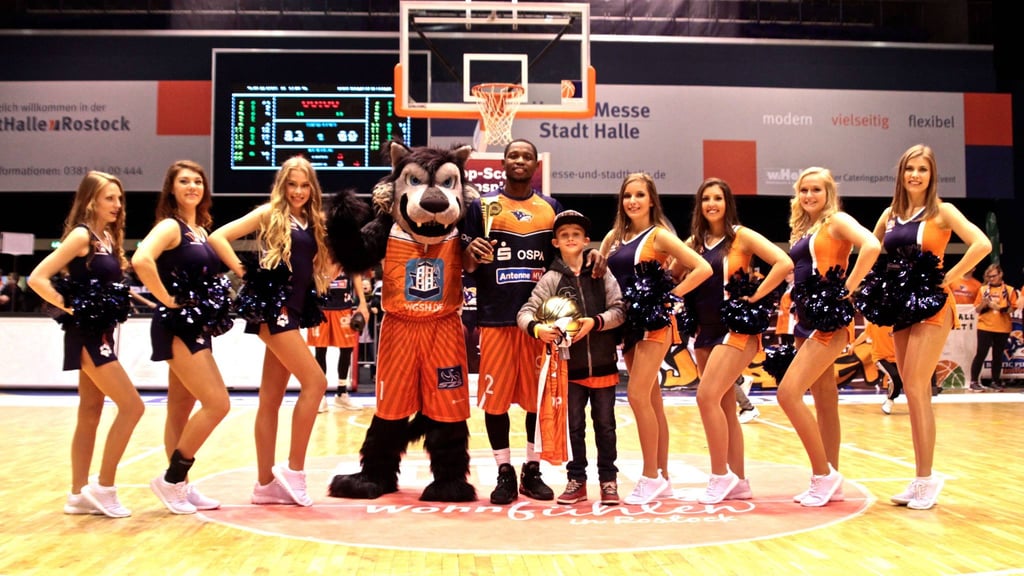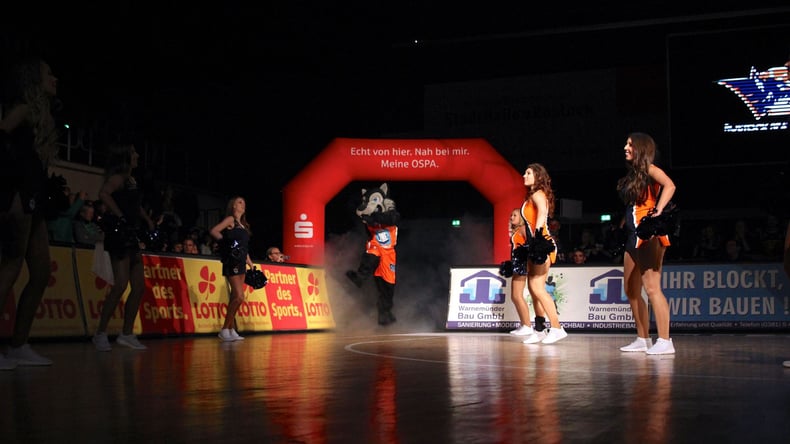 TLU Spotlight Q&A:
What makes your team/group unique?
Even though we've had quite a chaotic start, it just somehow worked out beautifully from the beginning - we've got a huge variety of characters and personalities, leaving us with a great team spirit, a ton of humor and a good deal of quality, too.
How many routines do you have for this season?
It is our first season and we have practice two times a week, learning new [dances] every two weeks. Even though we have just started as a group, we can already present ourselves with ten timeouts so far - and many more to come.
What is your team's favorite song to perform?
Tricky question. Since we love to perform all of our time outs and of course everybody has their jam, but in general "Burnin' Up" by Jessie J and "Five" by Megamix are our favorites.
What is your favorite memory?
The first game day has left us with an amazing impression of our fans. The atmosphere was all fired up and being able to enhance the audience with our performances and to make them cheer even louder - that is one of the best feelings you can have, and we are super excited to make more memories with them.
What are you most excited for this season?!
Well, of course we are excited to see our team winning with our help and the help of the Seawolves' fandom, but we are also looking forward to our shootings and special performances which are coming up - a busy and exciting season lays in front of us, and we are ready to take that challenge.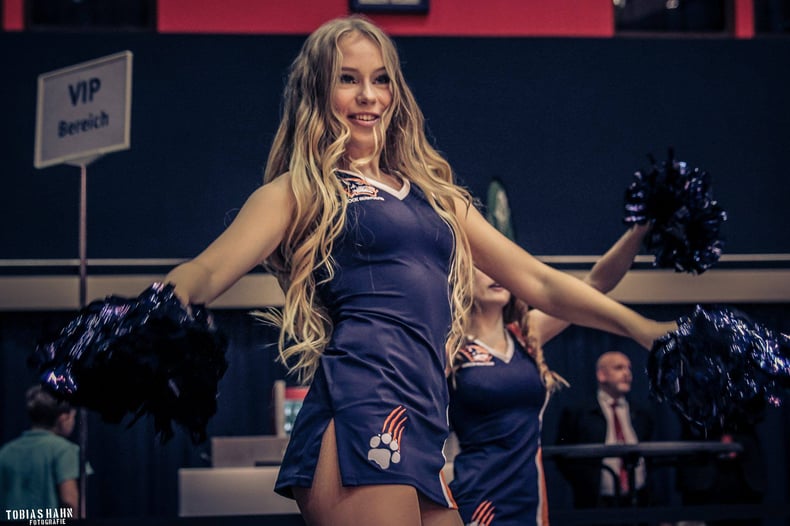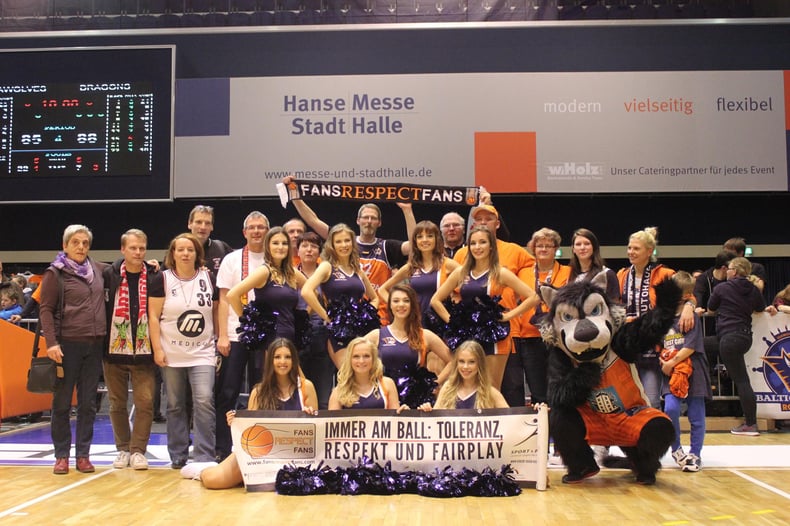 Looking fabulous ladies! Check out their Facebook & Instagram to follow along as they continue their first season!
---