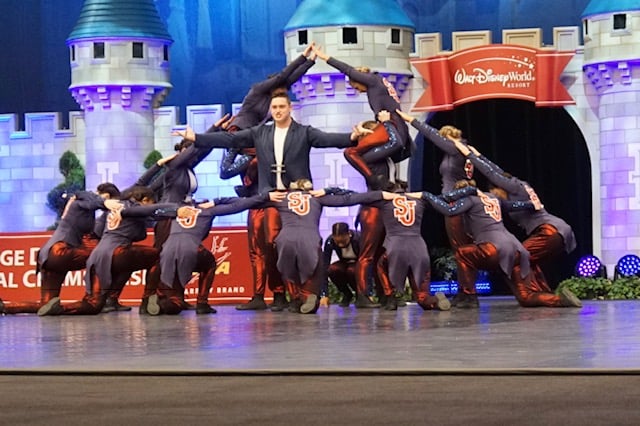 Team: St. Johns University Dance Team
Coach: Christine McCarton
Location: Queens, New York
Style: Collegiate Dance Team, Hip Hop & Jazz
St. John's University Dance Team's Greatest Showman Inspired Hip Hop Outfit
When you think of Hip-Hop, you probably imagine certain sights and sounds: a driving beat, the circus, maybe a few tricks.
Wait ... the circus?
OK, we're willing to bet the Barnum & Bailey Circus is probably not the first thing that comes to mind when you think of hip-hop, but the St. John's University (SJU) Dance Team blended the two with ease in their nationals hip hop routine this year!
The team decided to think outside the box, and drew inspiration from the film "The Greatest Showman". It was a unique theme that paid off - SJU finished 2nd in the Division 1 Hip Hop category at UDA Nationals!
"The team fully embraced the character and we knew our costume needed to as well," said head coach Christine McCarton. "Once we were fully immersed in the theme, the energy and performance quality was even better."
We loved how SJU recreated the theatrics of the cinematography within their choreography. Our personal favorite: the slow motion twirl at 1:05 - check it out in the video below!
The ringmaster inspired jacket was key in pulling off the "Showman" look. Emily, the lead designer at The Line Up, spoke about the design process: "I think one of the most challenging parts was getting a jacket look that they could dance in," Emily said. "You want something with movement but it also needed to have structure so it looks like a jacket. The end solution was a heavier weight knit fabric, which provided stretch for movement but also stability for structure."
In addition to their hip hop outfit, SJU designed a custom jazz costume as well. The angelic blue and white leotard makes good use of one of our favorite jazz trends: appliques!
Check out photos of their performance and more of our interview with Christine below!

Q&A with Coach
Christine
What was your inspiration/concept and how was it incorporated into your costume, choreography and music?
Our costume inspiration came from our choreographer's music selection of using songs from The Greatest Showman for Hip Hop. The team fully embraced the character and we knew our costume needed to as well. Once we fully emerged in the theme, the energy and performance quality was even better. Costuming is an important piece of creating an aura while out on the competition floor.
What makes your team/group unique?
Our team is comprised of dancers from all different dance backgrounds and parts of the country. They work very well together despite having 7 seniors and 8 freshman plus a few juniors and sophomores. It's a good mix of veterans and rookies.
What does teamwork mean to you?
Teamwork means giving up individuality and doing anything you can to make the team better as a whole. Positivity and confidence is key; a positive team will motivate each other which is what this team did throughout the entire nationals process this year. As a coach, part of my job is to recognize when confidence and positivity is fading and to act quickly to refocus the dancers.
What is your favorite memory, or what are you most excited for this upcoming season?
My favorite memory will be the entire nationals process this season. Our dancers worked so hard and never gave up even when things were challenging and gave their best performances out on the nationals floor.
What's your team's biggest challenge/opportunity this season?
Our biggest opportunity this season was to step outside the box and perform a nationals hip hop routine to something outside the box and make it an epic performance. It's a risk, but from the roar of the crowd when we finished-we would say mission complete!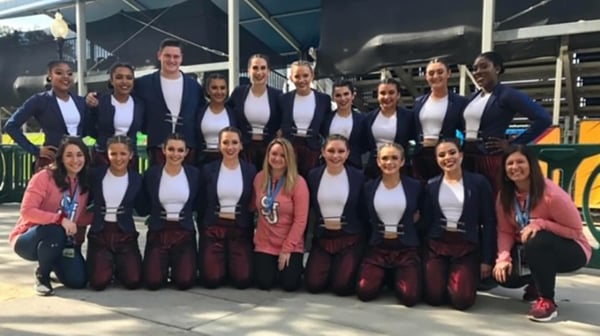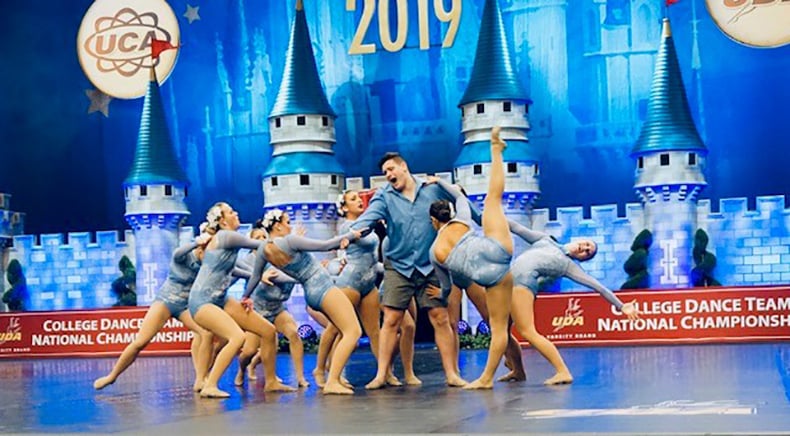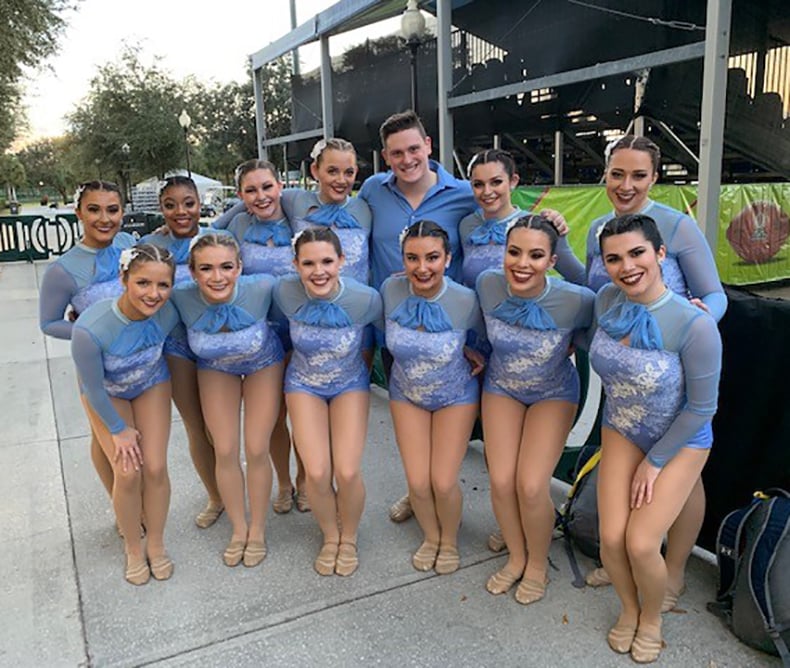 ---