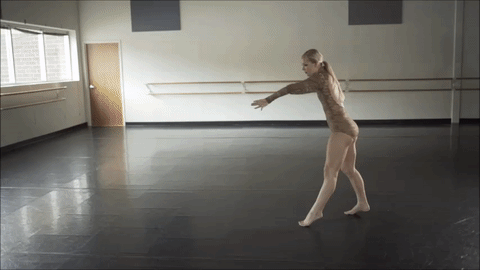 Selecting the right costume is vital to a great performance. When your team looks great, they perform great! So where do you start? With so many dance costumes to choose from, finding the right look can feel daunting!
Don't stress though! To help with the selection process, we've assembled a list of the top dancewear companies and categorized them by their specialties. When narrowing down the list for your team, consider two key things to make the selection process easier:
Be clear about what you are looking for and why. Example: If you have a team that has special sizing needs, select a company that offers custom fitting services.
Know the differences. No two dance costume companies are the same! Select companies that best meet your needs.
Read on for a list of over 25 tried and true dance costume companies to get you started!
I WANT ...

Cute and Girly for the Enthusiastic Beginner
If you cannot get enough ruffles, bows, and glitter, get started here. You'll know you made the right selection when your babes insist on wearing that costume to bed every night!
Costume Gallery and A Wish Come True: Both of these costume catalog companies offer a wide variety of adorable looks, perfect for young beginners.
Broadway Babe: Whether you are looking for a holiday or classic fairytale look that is more than 'girly', the goal of this company is to make sure your dancer feels like a 'star'.
I WANT ...

Contemporary and Modern for an Up-to-Date Look
If looking fashion forward and on-trend is essential, these top picks set the trends for lyrical, contemporary and modern dance costumes!
Kellé Company: Their motto is 'Fresh, innovative costumes for passionate dancers,' and very evident in their dance catalog which is highly styled to feel like a fashion magazine.
Reverence Dance: All their looks can be viewed online, including a flip book with stylized images of their costumes.
I WANT ...

Edgy and Over the Top
For style not lacking in stand-out drama, check out these edgy dance companies:
Contours Designed: Is it possible to take a classic look and make it feel edgy? Countours Designed knows how to pull this off!
Triple Threat: Their specialty is 'cutting edge' for the mature performer. All of their highly thematic styles with dramatic backdrops can be viewed in their catalog or by individual item online.
I WANT ...

Lots of Variety, All in One Place.
Do you have a lot to order and need to keep it simple with one supplier? For one stop shopping with plenty of variety, below are some all-inclusive go-to resources:
Cicci Dance: This company has been in business for over 50 years and has everything for the first time performer to team apparel for the experienced dancer.
Weissman: With over 400 styles to choose from, you are sure to find something in their extensive dance catalog!
Costume Gallery and A Wish Come True: Both these vendors have large catalogs and expansive collections backed by years of experience in the industry.
I WANT ...

A Custom Look of my Own
Cannot find what you want? With the right budget and enough time, creating a custom dance costume is the ideal solution for a making look of your own!
DA Designs Dancewear and Show Off Inc.: For over 30 years, both of these companies have been creating custom looks for dance, cheer, colorguard and professional dancers.
Satin Stitches and Pumpers: You can either create a look of your own from scratch, or customize an existing style with their new web options.


I WANT ... A Traditional Ballet or Classic Theater Look
For a timeless design that won't go out of date, there are a few manufacturers that take pride in staying true to the classics:
Art Stone / The Competitor: This dance catalog was founded in 1960, where you will find traditional designs ranging from classic to theatrical.
Class Act Tutu: Mix and match separates for a classic ballet look. Choose tops, leotards, skirts, and tutus (of course!) in over 60 colors with a wide range of sizes.
I WANT ...

Dance Basics at a Bargain
Mixing and matching basics is the perfect way to create a unique look on a budget. Consider the unlimited possibilities with these suppliers, which have good options for class and practice:
Just for Kix: This company is known for their camps and classes, but check out their catalog and online store for a wide array of in-stock products.
Discount Dance Supply: If you are looking for shoes, leotards, tops, short or a skirt, there is plenty to pick from on their website. And as their name implies - all at discount prices.
Curtain Call for Class: This costume company compliments their performance line with a website for dance basics and classroom apparel.
I WANT ...

Custom Sizes for a Hard-to-Fit Team
Do you have a team with a wide range of sizes and special fitting needs? This service is not easy to find, but these custom dance costume manufacturers are perfect for the job:
Satin Stitches and Show-Off Inc.: Both companies have over 30 years of experience in creating custom patterns and offer custom fit services.
I WANT ...

My Team To Be Recognized On and Off the Stage
Branded warm-ups and practice apparel is a great way to get your name out there and promote team spirit! Consider these companies that specialize in custom team apparel with logos and lettering:
GTM Sportswear: GTM offers a wide selection of budget friendly styles for all kinds of sports and activities. Visit their website to mock-up a your team's apparel in their online virtual design tool.
Mee Sports: Their specialty is custom sublimation printing with over 150 styles to choose from. They offer warmups, team jackets, custom uniforms and practice wear that can easily go between studio, cheer, and dance.
Move U: This company is owned and operated by Just for Kix and features custom team apparel - their sublimated leggings are the most innovative and impressive of their lineup.
I WANT ...

Streetwear or a Hip Hop Look
For hip hop looks, we are deviating from the traditional dance costume companies. These streetwear retailers have the best options for creating authentic style:
Nappy Tabs: Napoleon and Tabitha Dumo have been a leader in the the hip hop dance world, providing choreography and urban streetwear designed for the creative minds since 2003.
Zumiez: For a wide range of brands in women, men and child sizes, shop this streetwear website for apparle fit for skaters, hip hop dancers, and casual steet style.
I WANT ...

A Professional NFL Cheer or NBA Dance Look
Whether you are looking for tryout apparel or want to outfit an entire team, there are only a few companies that cater to the semi-pro and professional performer:
Angela King Designs: Owner Angela King knows NFL - she was a former cheerleader and coach for the San Francisco 49er 'Gold Rush' Cheerleaders. Their specialty is custom designs for professional cheer and dance teams, but they do have a few made-to-order web styles to choose from as well.
Dallaswear Uniforms: Shop their website for a variety of audition and tryout styles. Options include selecting your fabric and style from an existing design or requesting a custom design.
I WANT...

A Retro, Theme or Character Look
Most dance catalogs cater to all these looks, including the previously mentioned Costume Gallery, Broadway Babe, Curtain Call, A Wish Come True and Weissman. Here are few more to consider:
Algy: A family owned business that has been making costumes for 75 years.
Dansco: For fresh styles at affordable prices.
Hopefully this comprehensive list of leading dance costume companies will make your vendor selection a breeze! If you are clear about your costume goals, narrowing down you options will be that much easier. So, what's your preferred dance costume vendor?
---