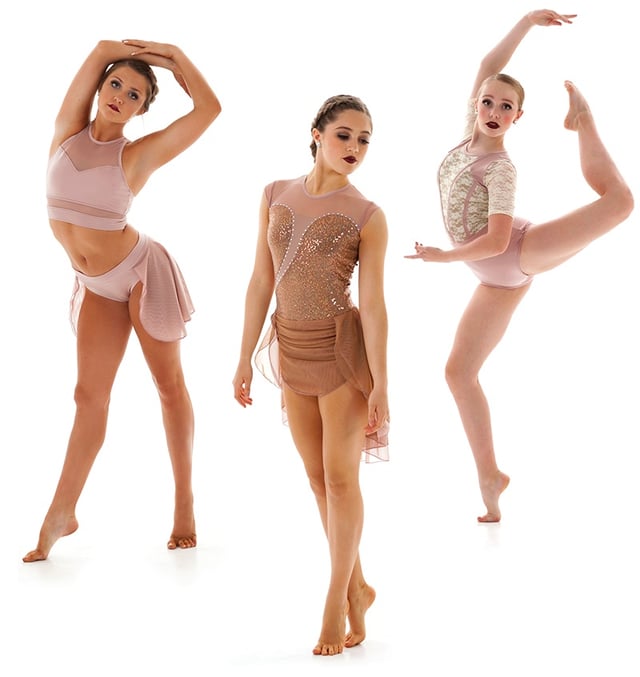 For all our color lovers and trend watchers, The Line Up chose a color of the year that embodies the current mood in dance! We surveyed our designers, researched competitions, and took a nod from pop culture to determine the trend setting color for 2018. Here it is:

Dusty Rose - The Color of the Year!
The color of the year for dance costumes - Dusty Rose - is soft, romantic, and a fresh take on feminine. It's the new neutral.

Top: Dance Arts Centre in a custom costume, Bottom: Styles Ione, Aster, and Vivi
We know dancers are very familiar with wearing pink. We're no strangers to a sparkling bubble gum pink, shocking coral, or an eye-burning hot pink accent in dance costumes.
Yet dusty rose, while still pink, strays far from these varieties. It's a softer tone, a grittier color, poised to embrace the femininity in a modern era. The name of one of our favorite fabrics, Mushroom Rosesparkle Zsa Spa (seen on the Jolynn above), says it all.
When pink has been showing up everywhere lately - from the well documented millennial pink trend, to rose-gold iphones, and iconic salmon hued sneakers, it's no surprise that it's infiltrated its way into the world of dance costumes.
A fresh take on the ever popular nude look, it's the new neutral.
Feminine, while not in your face, it's perfect for a subtle romantic look.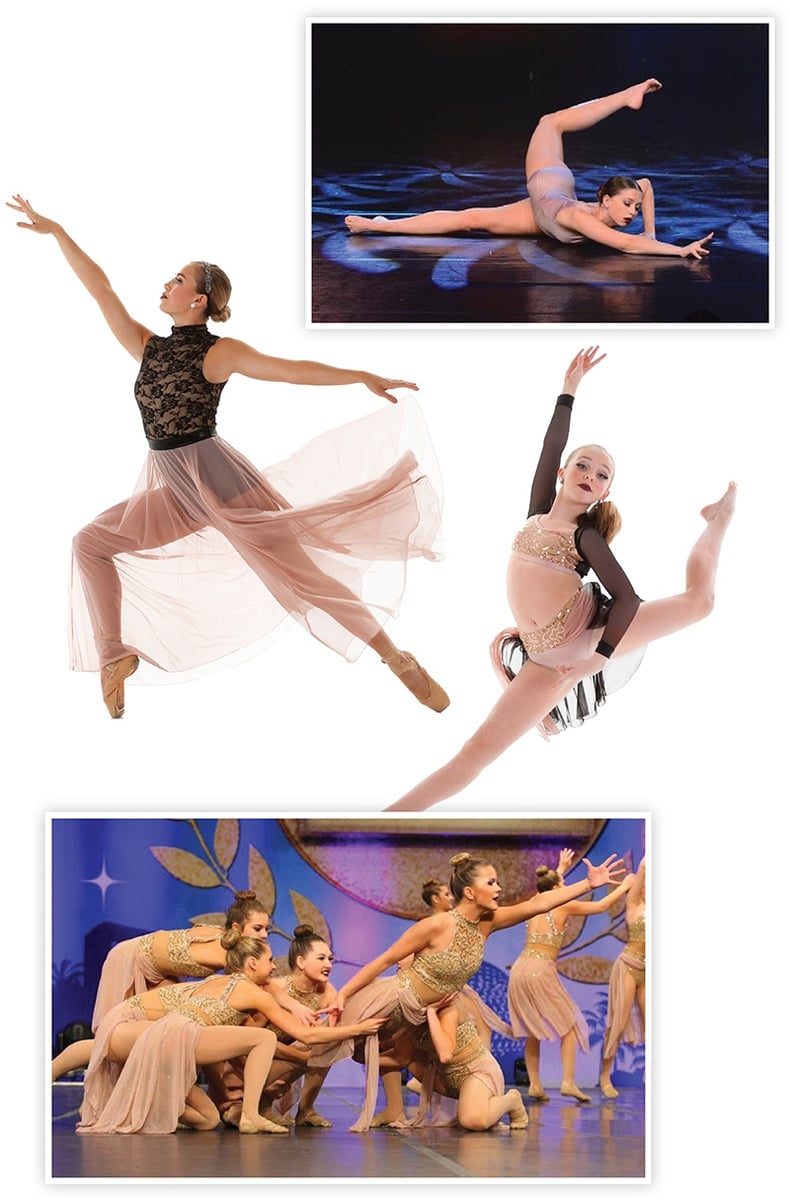 Clockwise from Top Right: Sophie Brandser in the Octavia Leo (Photo via @sophiebrandser),
StyleVivi, Cherry Creek Poms in a custom costume, and Style Aria
---