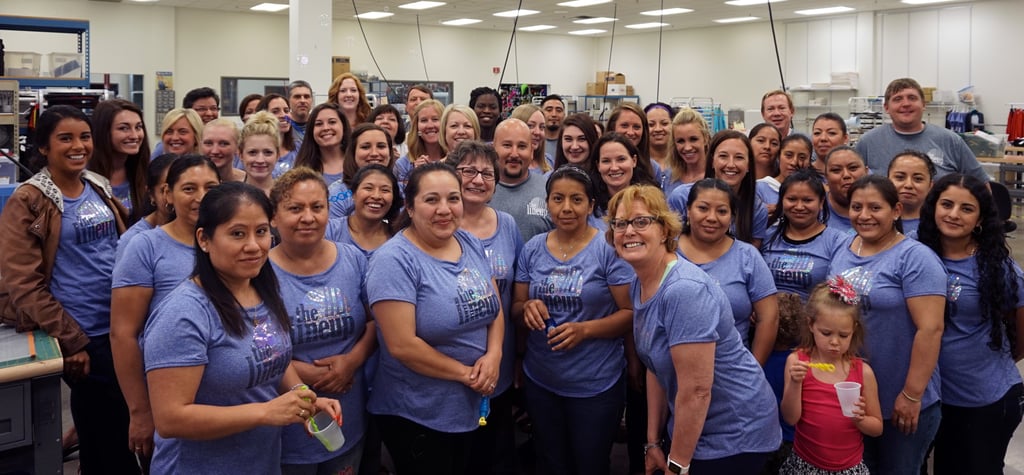 Once upon a time, The Line Up was one person (a much younger and more energetic me, Deb Erickson) scurrying about patterning, cutting, sewing, and discovering ways to make you look great. Today, The Line Up has evolved into a team of 40+ individuals! I am constantly amazed when I watch our powerful and talented talent group work together to create fashion forward performance apparel for you.
Last year we celebrated our 25th anniversary, and it was a time to reflect on who we are and where we are going. We had so many questions! And as we answered these questions as we matured to the age of 26 - we decided it was time for a makeover! Let me tell you about our new brand!

"From Beginners to Bigshots": The Line Up Owner & Creative Director Deb, Then and Now
Tried and True:
Although we were going for an up-to-date look, we knew some things would never change. There are a few essential ingredients to The Line Up that you have come to know, and will always remain at the core of what we do include:
Made for You: 'Your Imagination, Our Creation.'
We stand behind our commitment to making custom performance apparel - it's the core of our business! As we looked to the future, the focus was on strengthening and building that core. As a result, we have more service options and product solutions to meet your diverse needs, make it easier for you to get that custom look you want. Why not have more options for creating a look of your own?
Our 3 distinct service offerings include: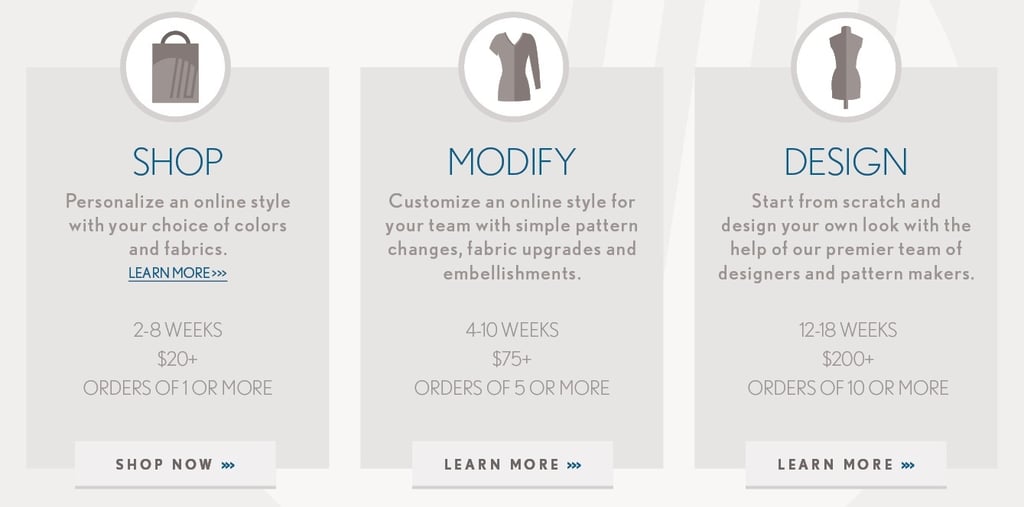 Creative Design Team, Innovative Manufacturing Technologies
When I first started the business, making a garment involved cutting the fabric and sewing it together! Now with use of technology, the process and design possibilities have evolved. Since we moved into our new manufacturing facility 3 years ago, we are now able to create custom designs with rhinestones, sequins and vinyl, add embroidery and even print our own fabrics using sublimation! What better way to create a look of your own!


New and Improved:
Contemporary New Logo
Did you know we make more than dance costumes? We worked with our designer Megan at Mae Mae and Co, who created an updated brand aesthetic that reflects the variety of products we offer - Dance, Skate, Cheer, Pro, and Team apparel. Sorry, no more pointy dancers!
The story behind the logo? The circular emblem references the sun - it turns out the god of sun, Apollo, was also called "The Dancer". The lines set into the circle are an abstraction of our initials TLU, and and their diagonal slant references movement and energy - something very typical of our customers!
Along with our new logo came new colors, fonts, and graphics. Everything is clean and neutral, creating the perfect backdrop for stunning photography and colorful costumes!

New Website & Improved Shopping Experience
Naturally, a new look and more service options lead to a new website. After almost a year in the making, it is now ready for you to experience! Some features you can get excited about:
Improved shopping experience - better organization and easier ordering process!
Plenty of style inspiration - Customer photos and blog features make trend hunting easy!
Design tools to help you create your own look - find all the options, right in one place!
---
Words cannot express my gratitude for all the friends that supported me over the years! It is my customers and employees that have made us who we are today. As we look ahead, I am in awe of everyone that made our new look possible!
So what do you think? We hope you love our new #LineUpLook it as much as we do!