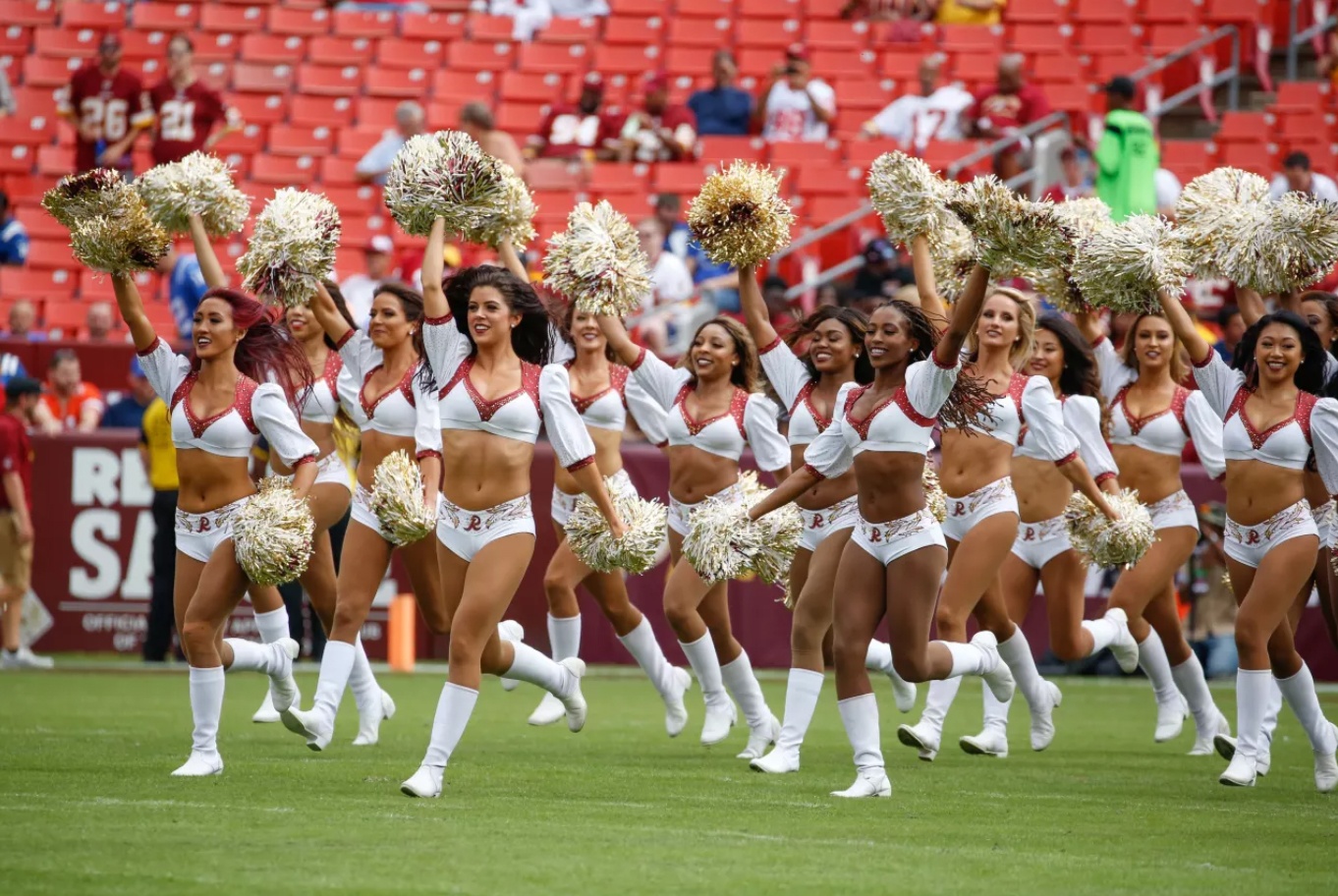 Team: Washington Redskins Cheerleaders
Coach: Stephanie Jojokian
Location: Washington, D.C.
Style: Professional NFL Cheerleaders
The First Ladies of Football & Their Expansive Wardrobe of Cheer Uniforms
The Washington Redskins Cheerleaders have had a rich history since their inception in 1962 - they were the first cheerleaders in the NFL. When it comes to fashion over the years, they've been setting trends in the industry by constantly evolving their look!
"When full skirts were in, they moved to a more tailored and athletic look. They were one of the first teams to wear the full body, cat-suit look, and recently they've started a trend of high waist leggings paired with a crop top," said Deb Erickson, Design Director at The Line Up.
The First Ladies of Football are long time friends of The Line Up, going as far back to the 1990's when Donald Wells was the coach. Wells coached the Wizards (formerly the Bullets) at the time, and then moved to the Redskins. One of his former dancers, Stephanie Jojokian, then took over in 2007 and has been coaching the team ever since.
We love how they've been able to innovate their look by mixing and matching timeless designs and keeping their pieces for years. "It's hard to keep up with what they have in their wardrobe!" said Deb.
See more of their fabulous style, below!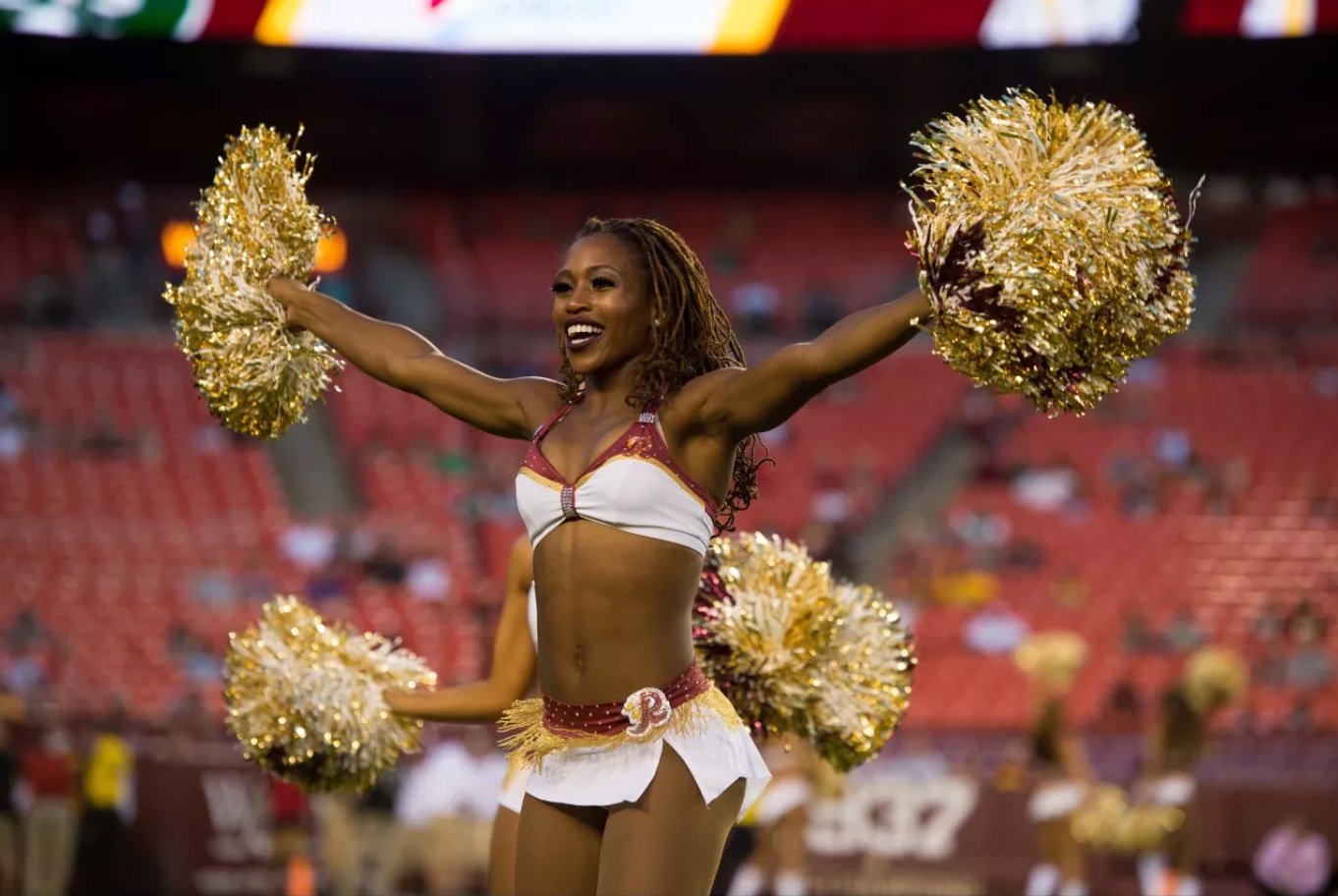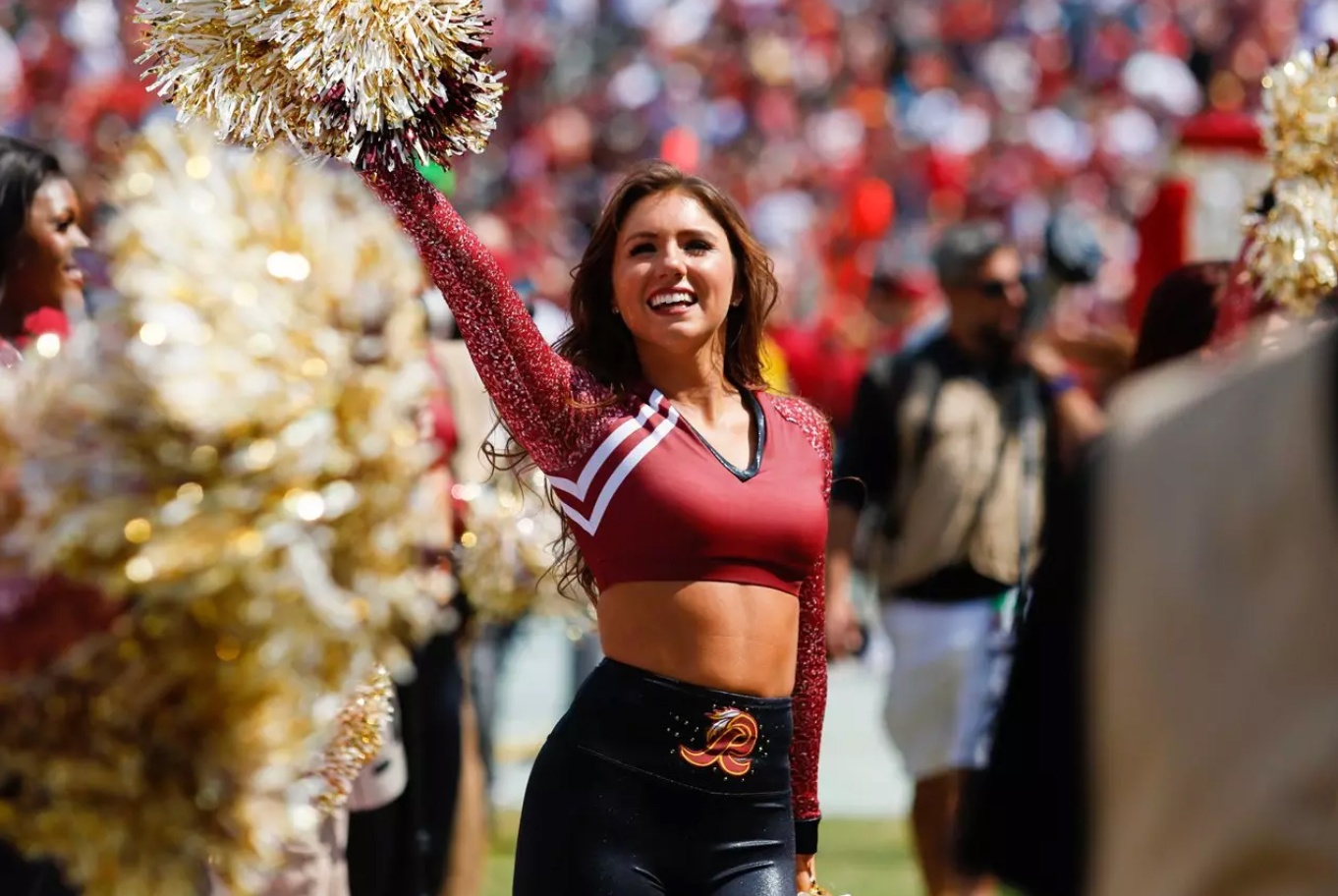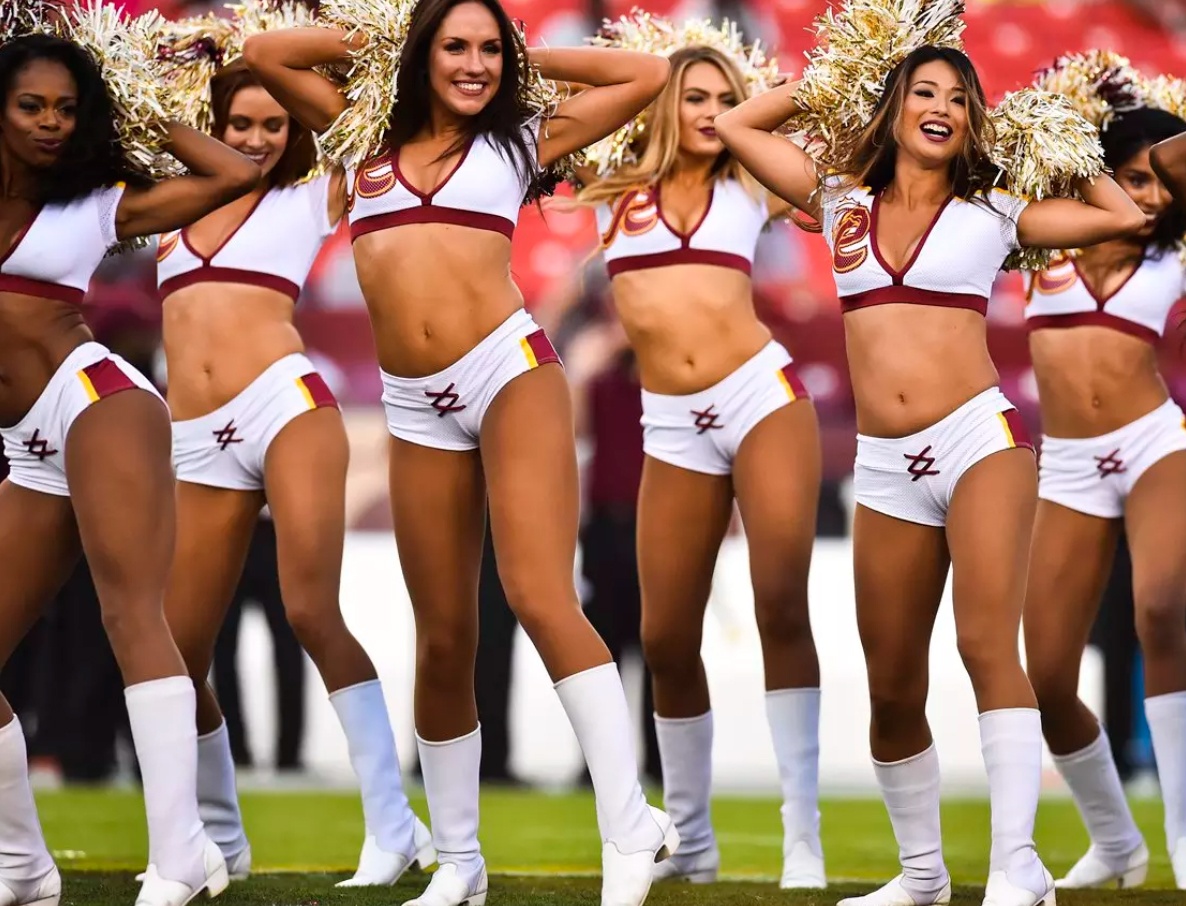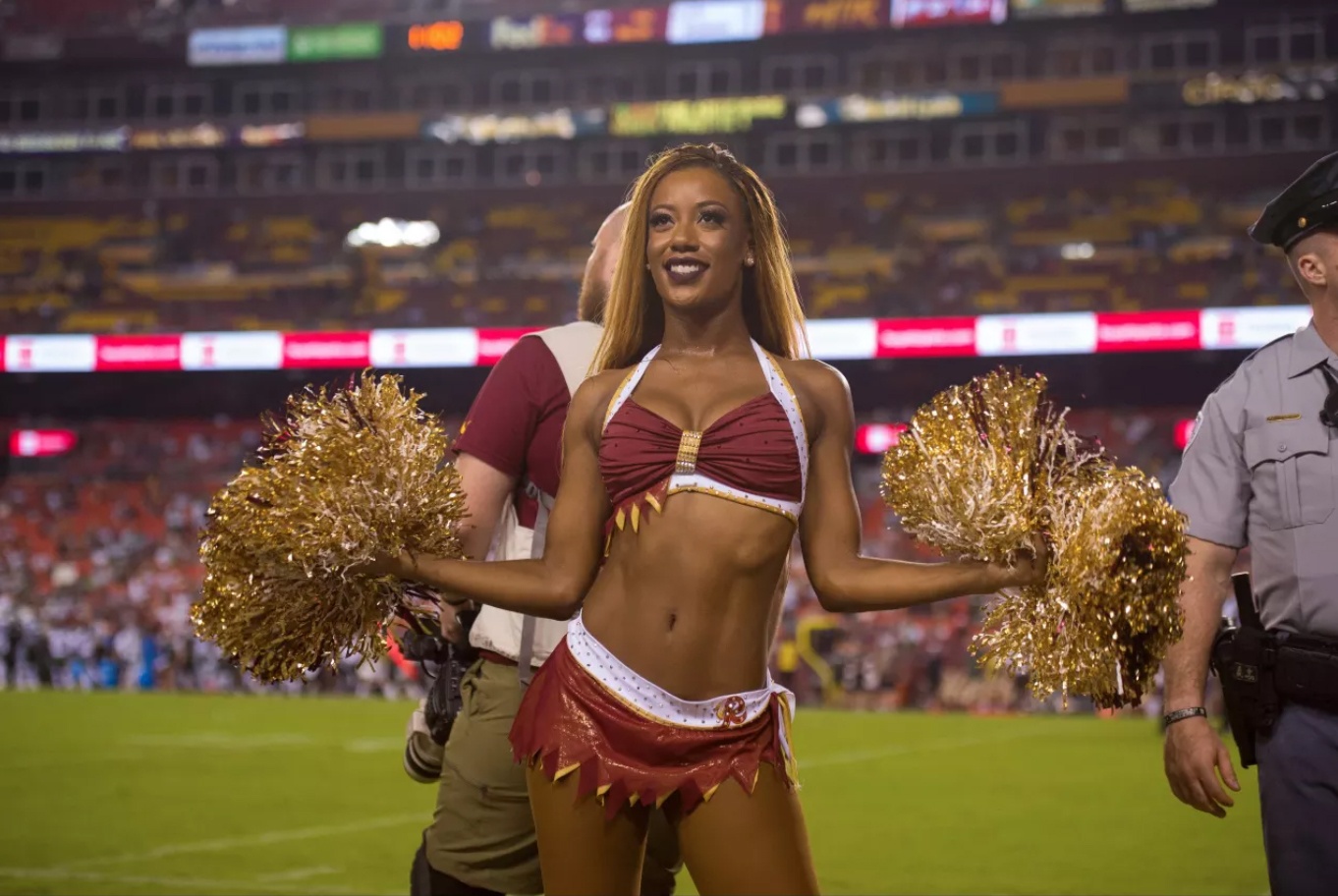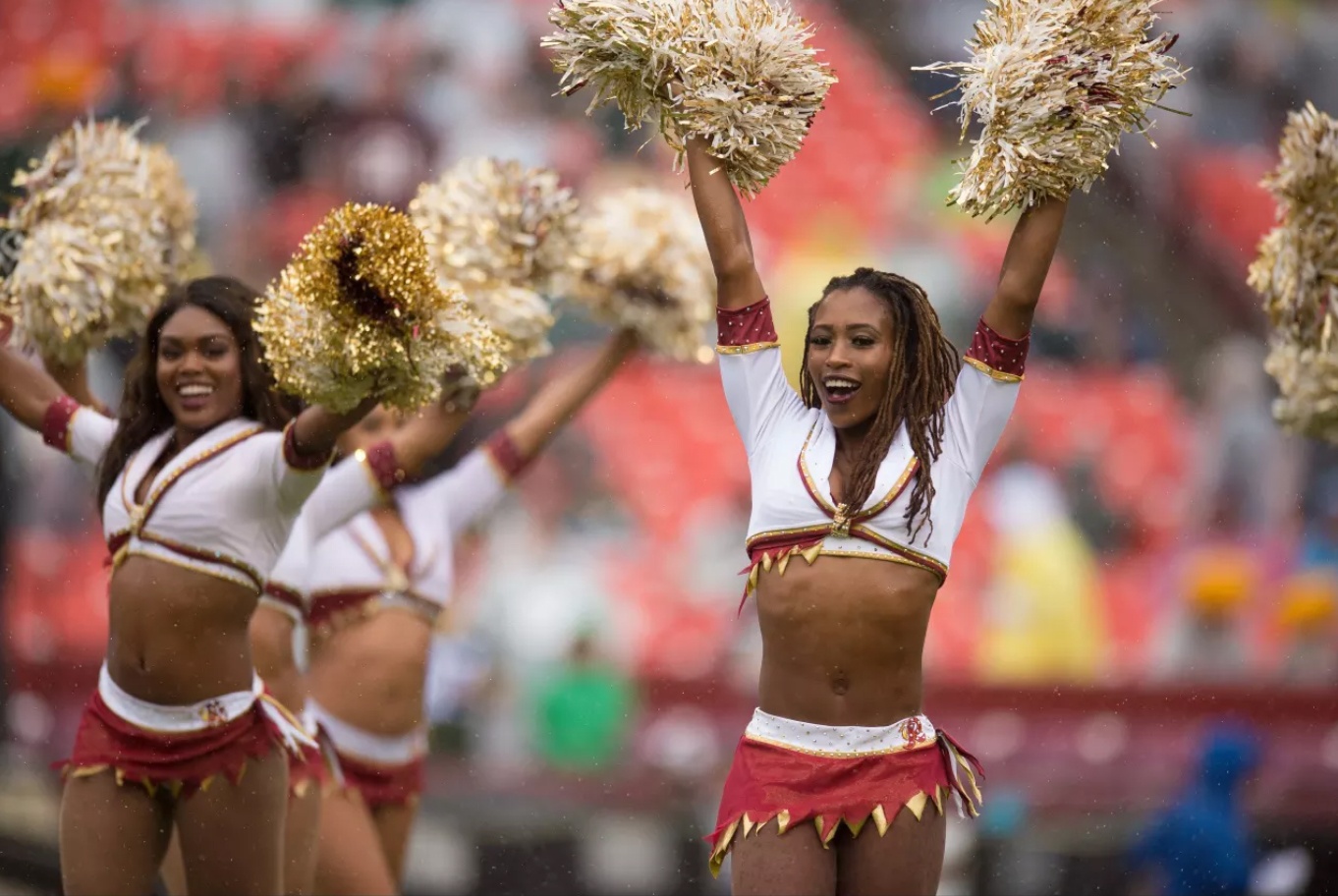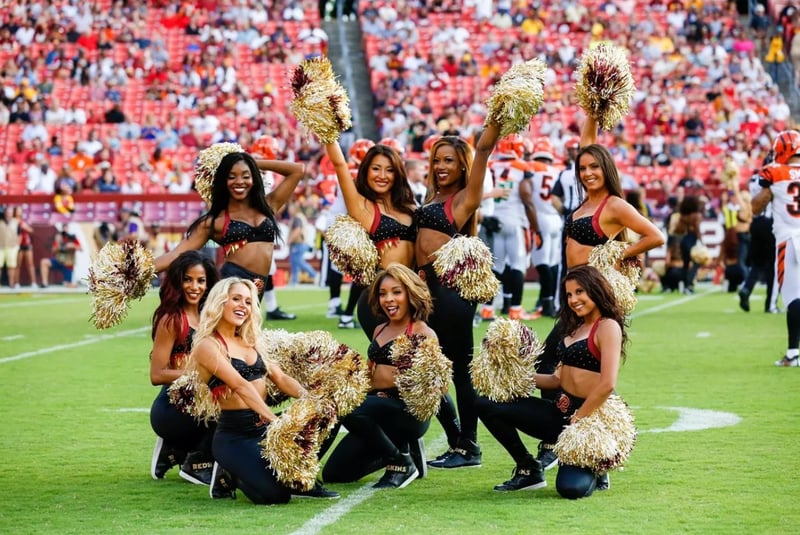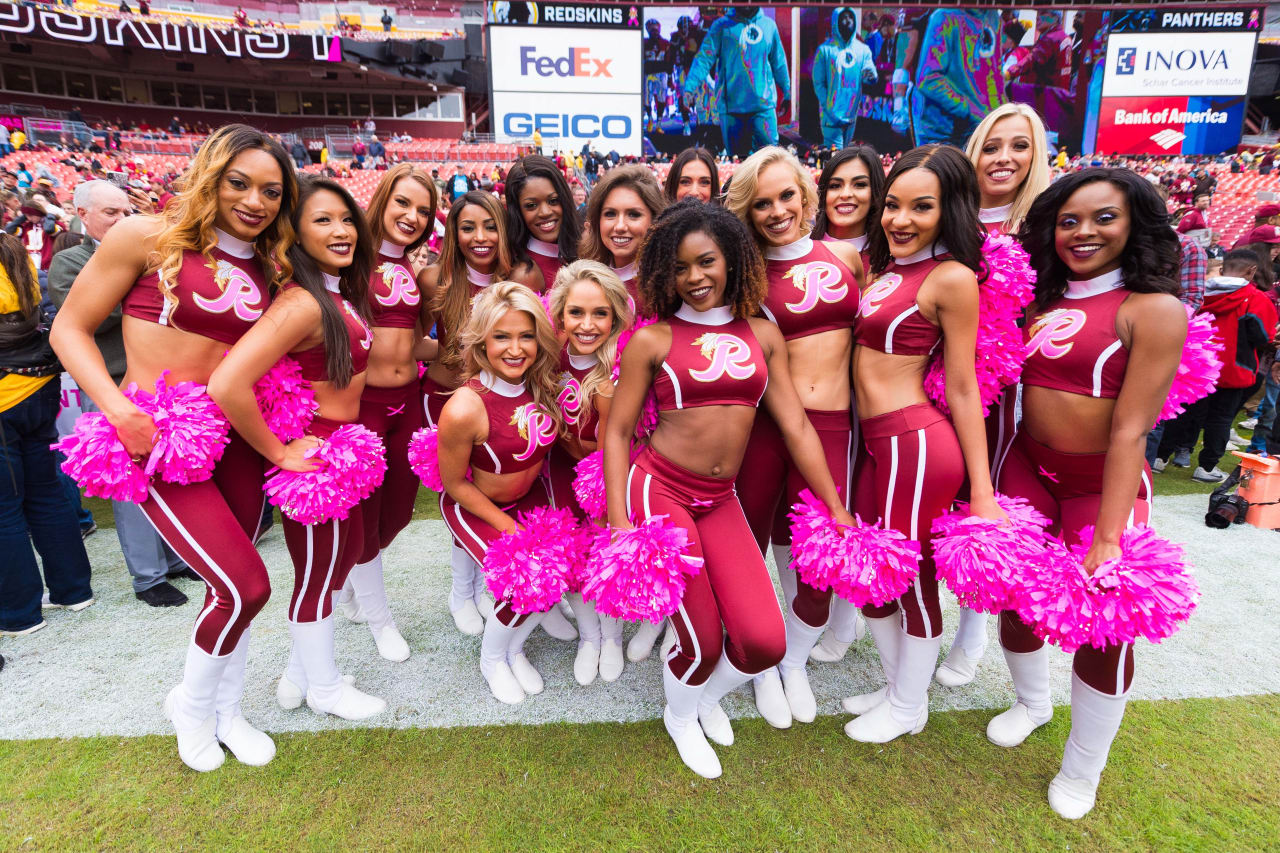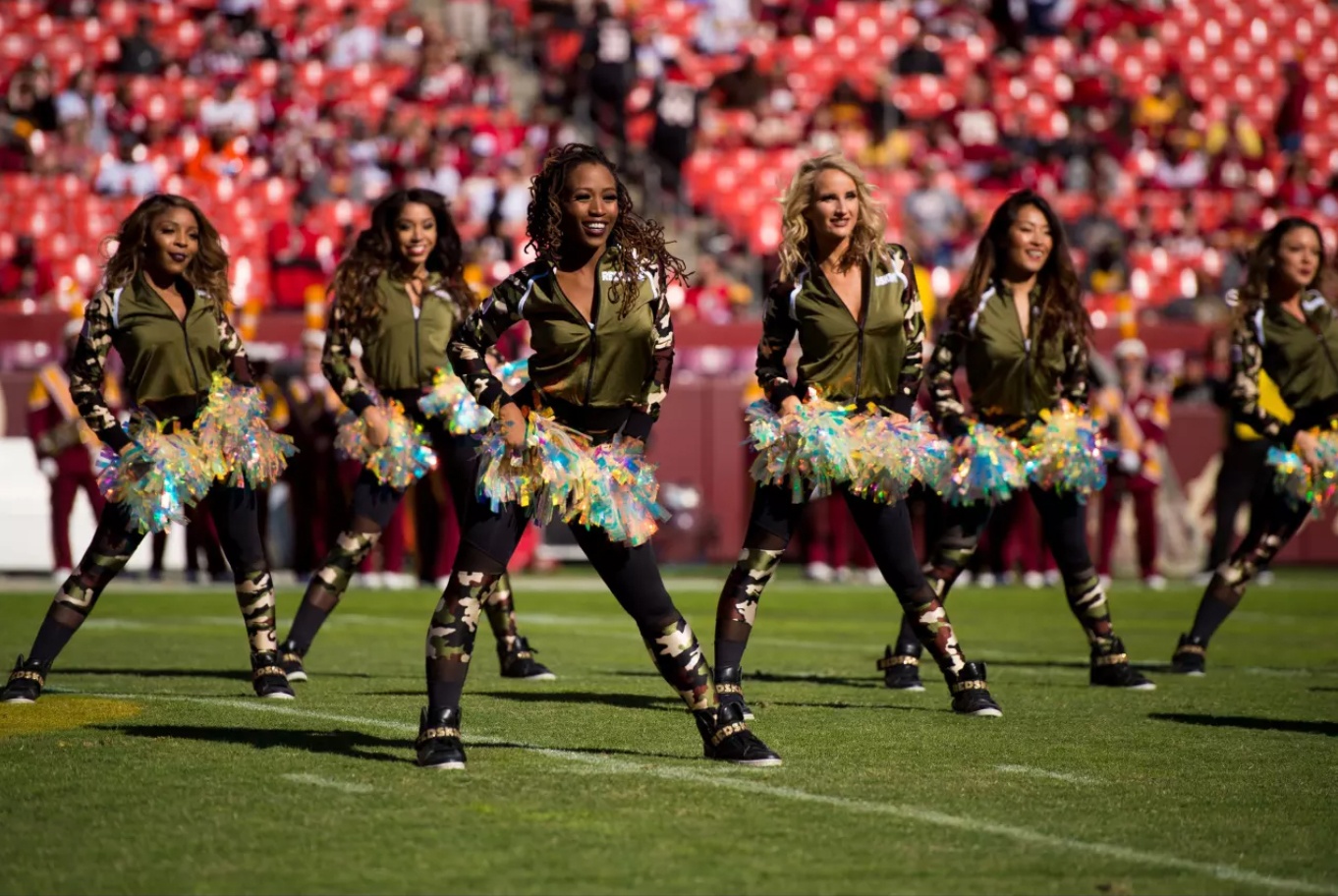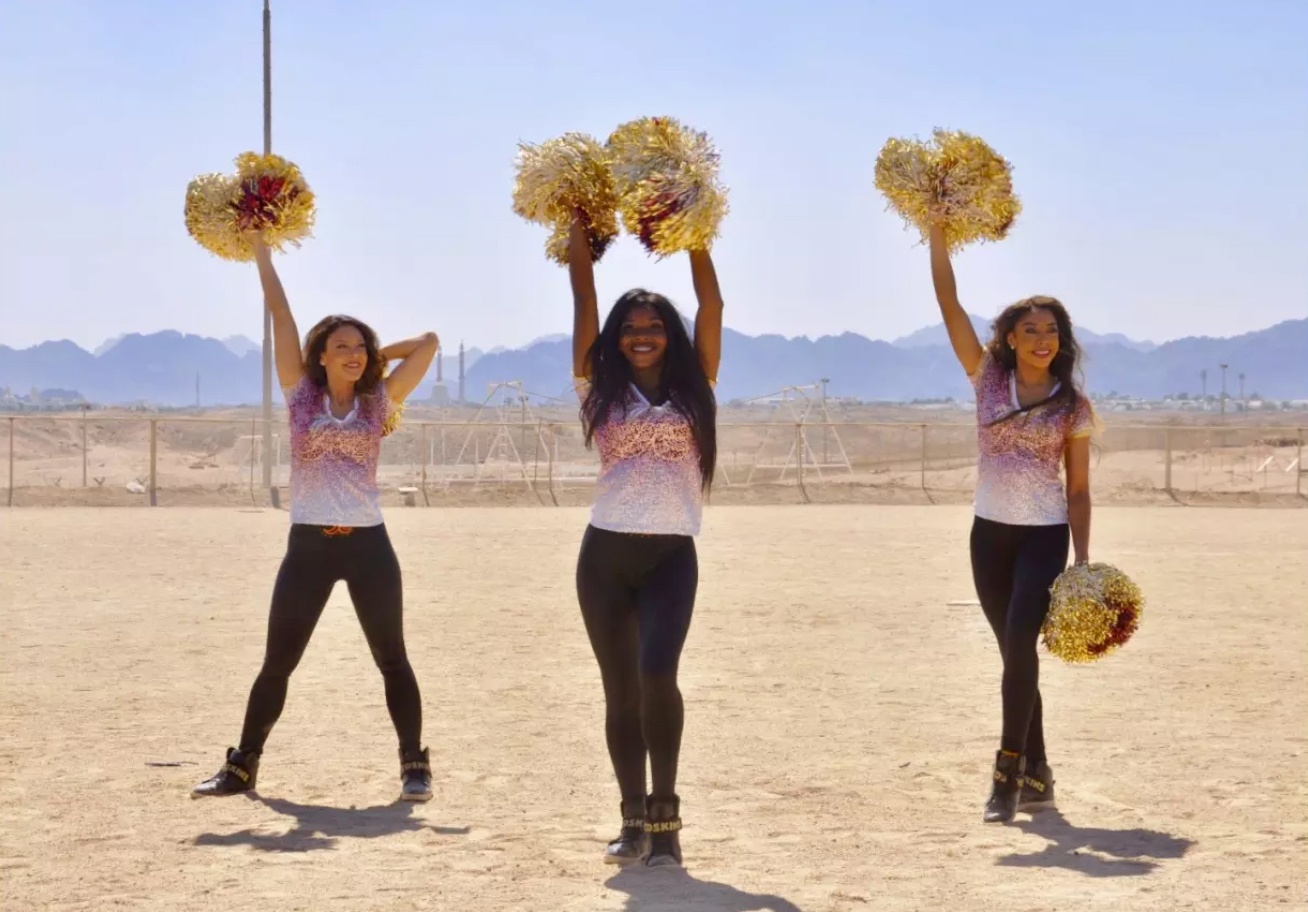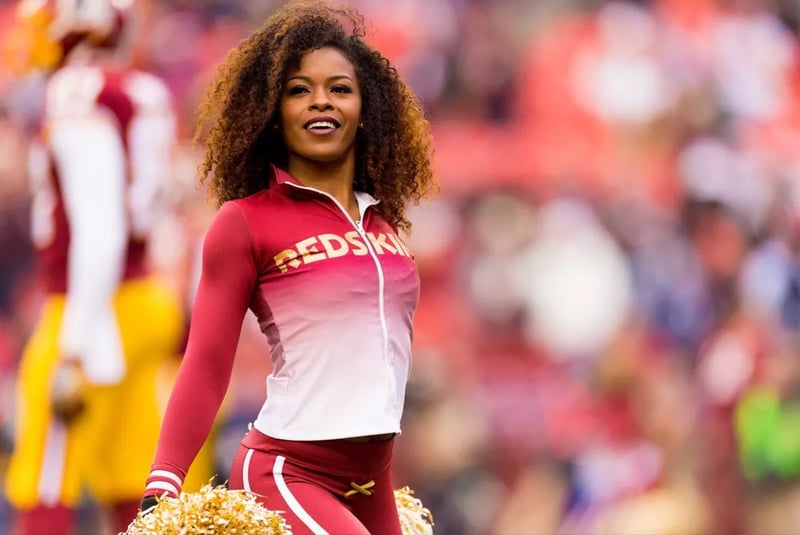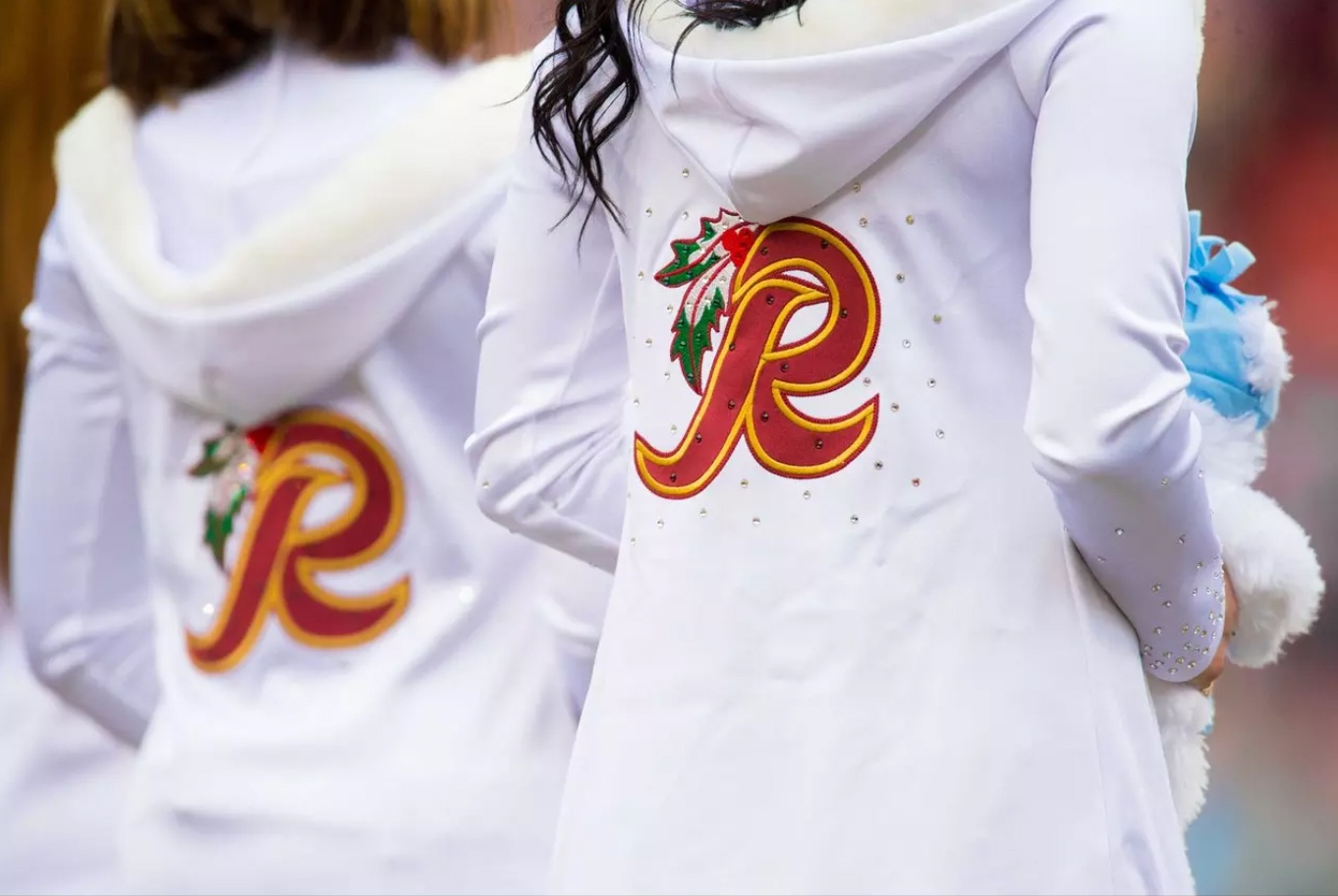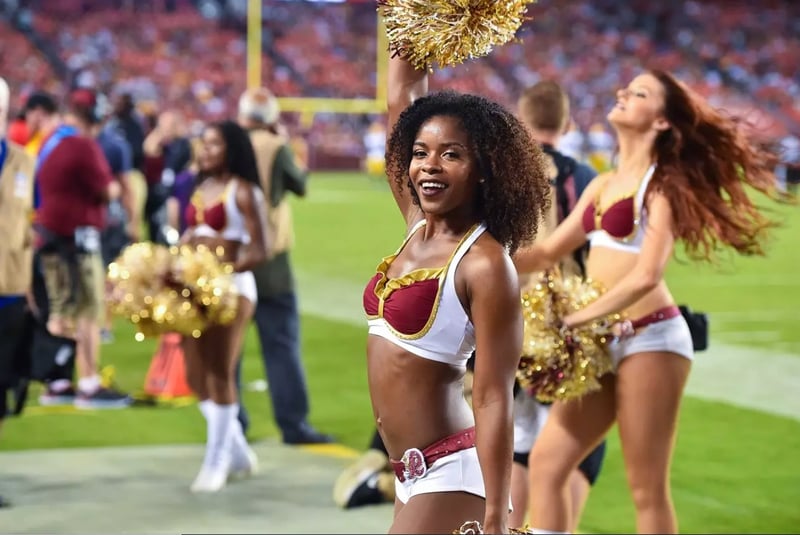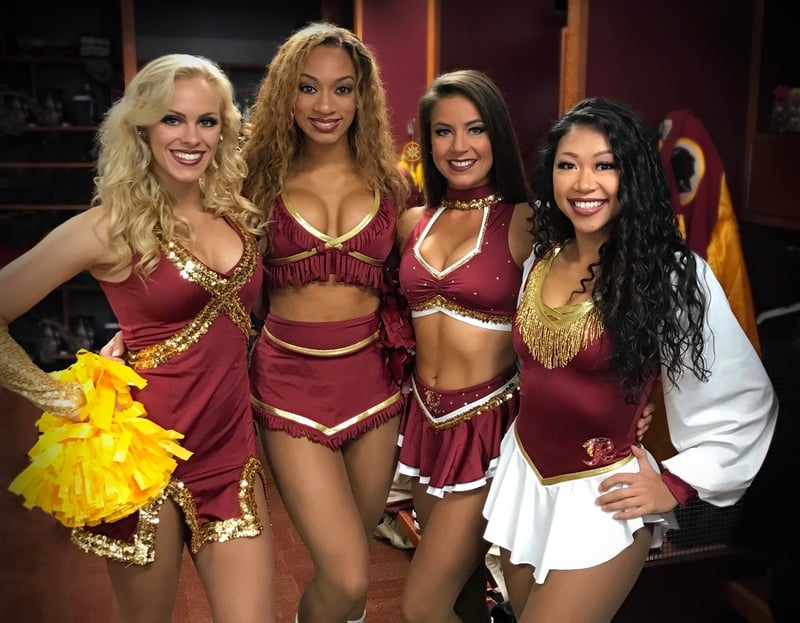 Learn about the Redskins Cheerleaders' recreated throwback uniforms >>>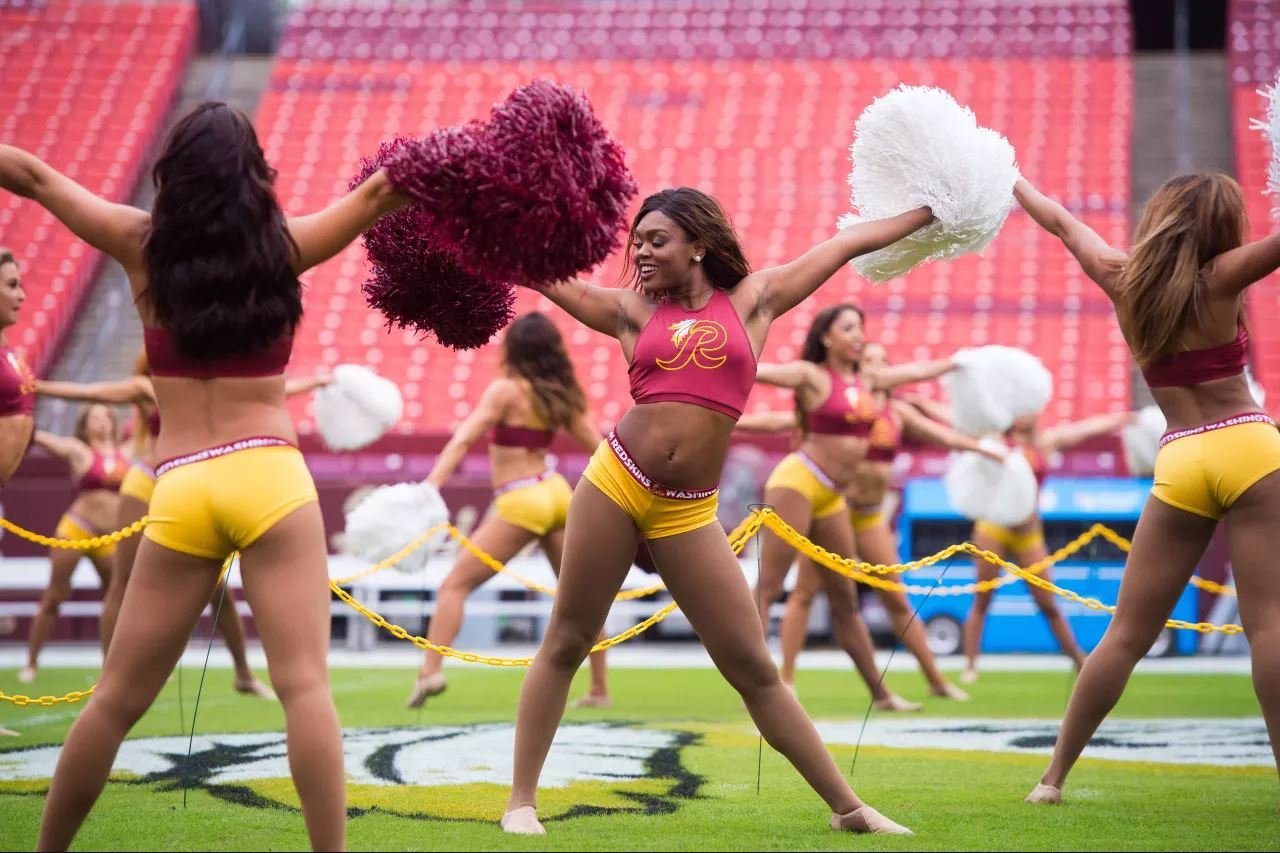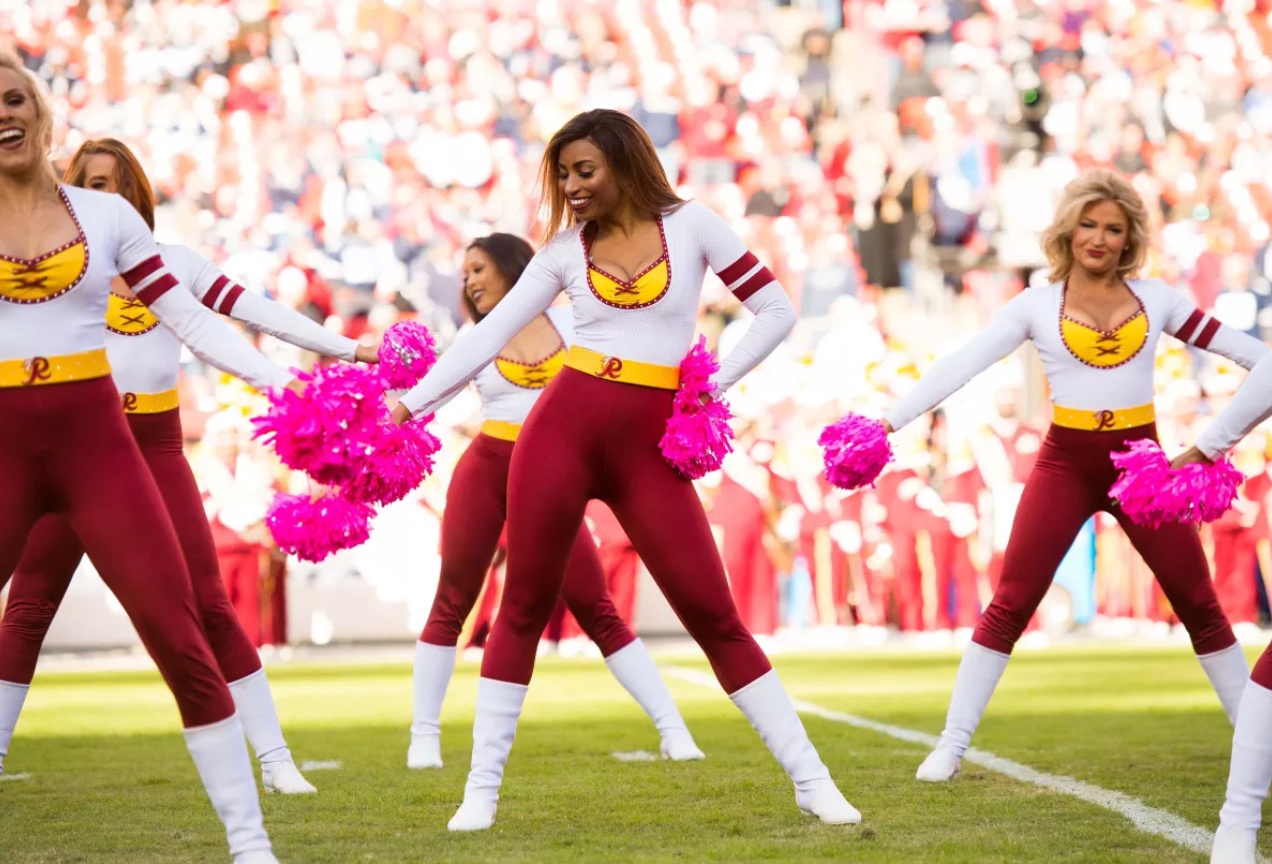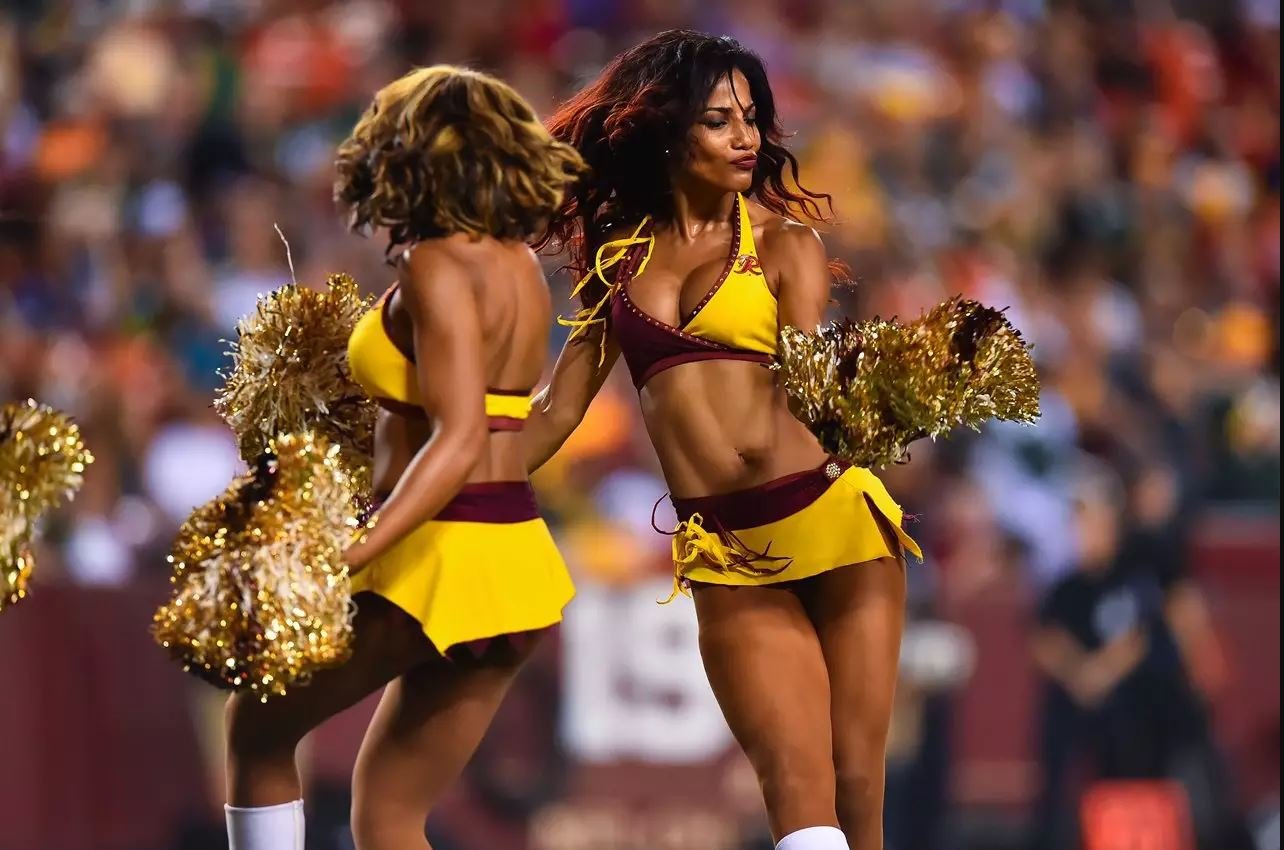 ---