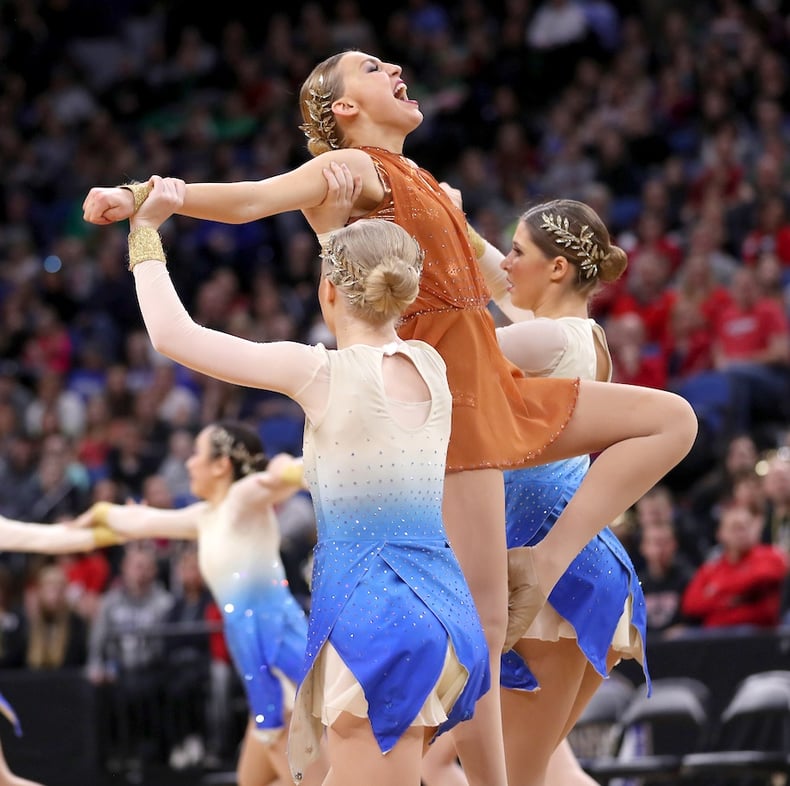 If there's one thing we've learned over many years of creating custom dance costumes, it's that things can quickly add up! However, we've found that there are always ways to cut costs to ensure that your dance costume stays in budget. While this sometimes means cutting out certain elements of your design, it doesn't always have to! Sometimes thinking out of the box with your finishing details can help you save big time.
Recently we covered 4 DIY Dance Costume Embellishments That Add the Perfect Finishing Touch. Next up in our Dance Costume Cost series is 3 unexpected ways you can save on custom dance costume costs!
3 Tips for Saving on Your Dance Costume Costs!
1. DIY Construction Details
Maybe you have a seamstress on the team, or are one yourself! Sewing your own buttons or snaps, doing your own lacing, or tacking straps are all things that will save you money because they save your costume company's time and labor!
Seton High School Dance Team

cut costs by lacing their own hip hop costumes (seen on sleeves above).
2. Outsource Your Accessories
Accessories are great for pulling any outfit together! However, they can get pretty costly if your costume company is making custom accessories for you. Save by ordering gloves, hair pieces, etc. elsewhere - at a costume shop or dance retailer, for example! Here are some great resources for accessories:
Discount Dance Supply - Anything from earrings and jewelry to gloves and hats!
Rhinestones Unlimited - Great for appliques, rhinestones, jewelry and hair pieces!
Amazon - Perfect for those specific theme accessories that you can't seem to find anywhere else - this online retailer has it all for a fraction of the price!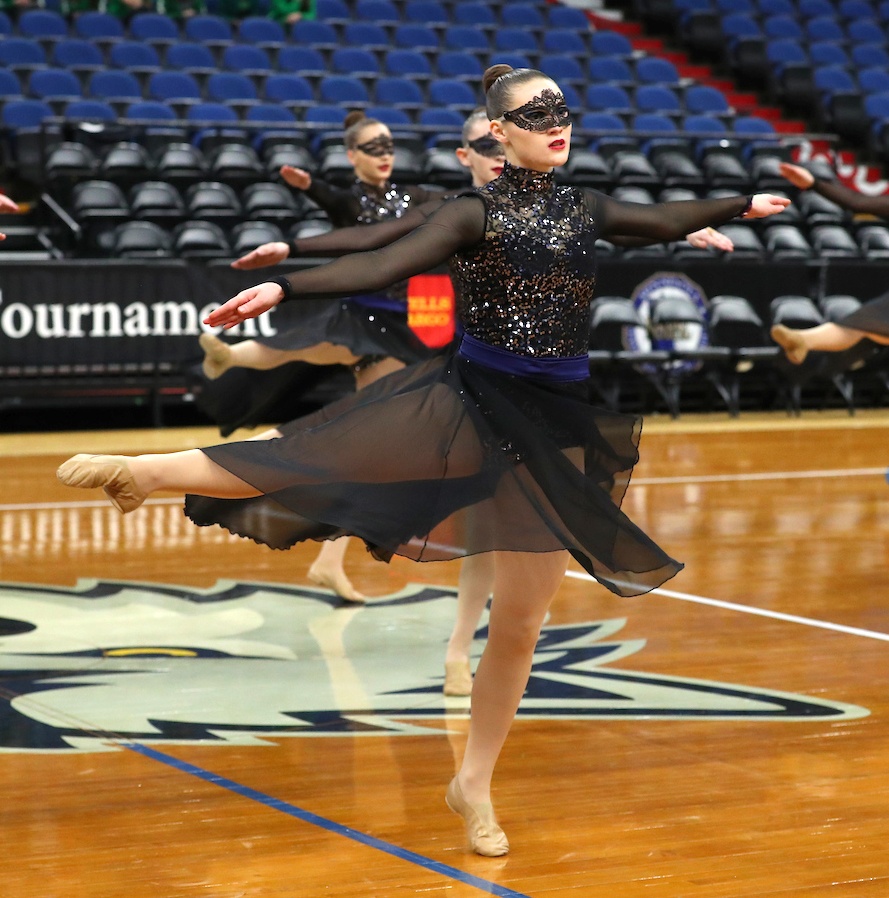 Aitkin High School Dance Team outsourced these gorgeous masks to complete their 2017 Jazz dance costume.
3. Get Creative with Make-Up
Instead of splurging on accessories and other embellishments, get creative with make-up to pull your theme together! We've seen some great make-up looks over the years that made the teams stand out and transformed the look of their costume.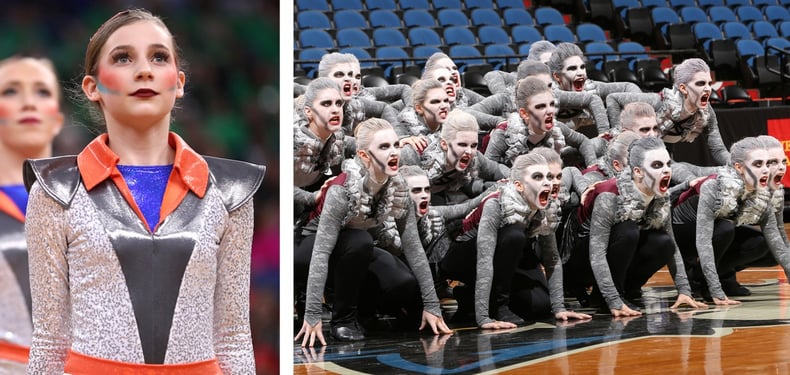 Henry Sibley Dance Team (left) and Frazee Dance Team (right) emphasized their themes with creative make-up!
---
Recommended Blogs:
---