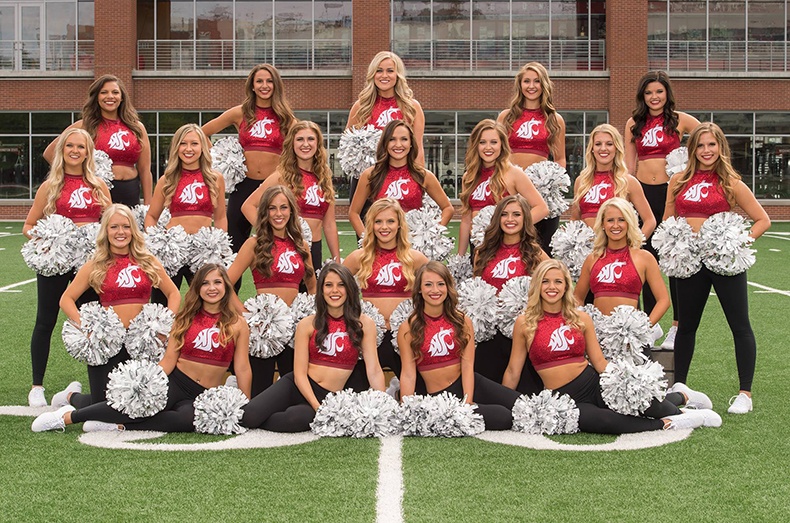 Team: Washington State University Crimson Girls
Director/Head Coach: Kaila Evenoff
Location: Pullman, Washington
Style: Collegiate Dance Team
Crisp Cheer Uniforms for the Crimson Girls Dance Team
The Washington State University's Spirit Squad is on fire! With a trip to UDA & UCA nationals this past year for the cheer team, Crimson Girls Dance Team, and their spunky mascot companion last year - we can't wait to see what they're capable of this year with their new team members!
"They all TRULY love WSU! They bleed Crimson and Grey through and through and it shows during games and performances!" said head coach Kaila of the Crimson Girls Dance Team. We helped the dance team truly bleed crimson this past season with two crisp cheer uniforms in burgundy, customized with their school logo! Whether it's a football game, basketball game, or community appearance, this Pac-12 team knows how to go out in style.
Check out more Q & A with the Crimson Girls below, plus a special end zone performance with their mascot, Butch T. Cougar! #GoCougs!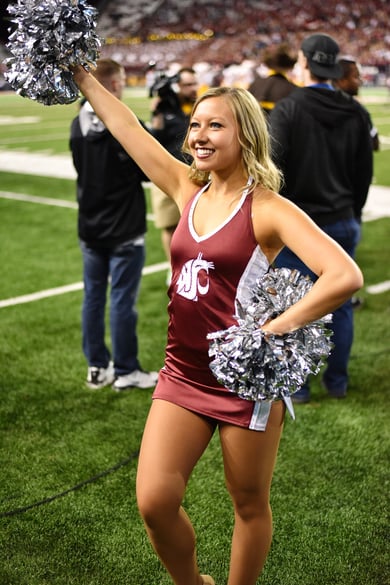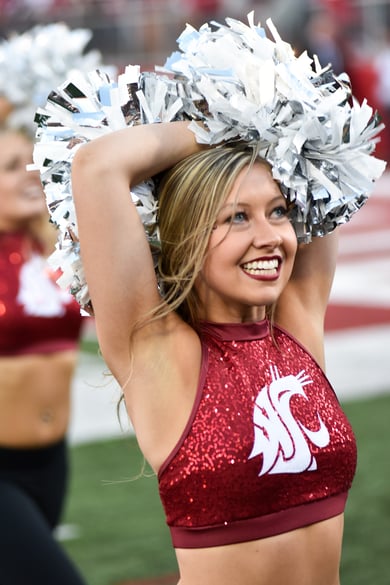 WSU Crimson Girls wearing their custom styled "

Carolina

" Cheer Dress (left) and the

"411 Zsa Zsa" Cheer Top (right)

TLU Spotlight Q&A:
How many routines do you have for the season?
We will learn and perform at least 12-14.
What is your team's favorite song to perform?
It would have to be "Do It Like Me" that they performed in the end zone with our mascot! Such a fun routine, and moment, that I know the girls loved dancing to.
What is your favorite memory from the season?
There are so many but one of my favorites would have to be the freshmen student pep rally that we helped put on during our "Week of Welcome". Last year was the first time that we had put something together like this and we had an amazing turnout. It was great to see all of the new students walking into Martin Stadium for the first time and cheering along-side us.
What are you most excited for this season?!
I'm excited to see what this team can do this year, in all aspects! We have so many talented and driven dancers so they have definitely set the bar high.
---