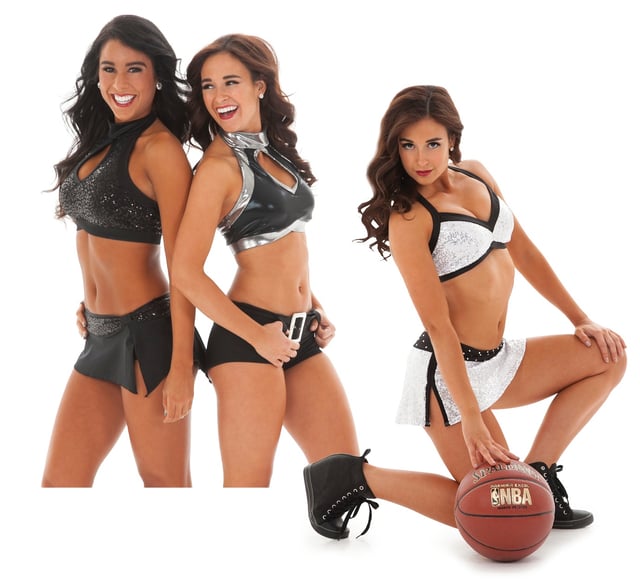 Styles: 425-5D Zsa Zsa, 425- 5D, and 420-154 Zsa Zsa
Auditions for NBA dance teams are just around the corner, which means you might be looking for the perfect tryout outfit to get you noticed! Earlier, we looked at some of our best tips for tryout apparel to get you ready for the big event, but here's a peek at some of our favorite looks from the 2017 audition season!
1. The Sparkle Jersey
The sparkle jersey came onto the scene with full force last year, and this trend is still going strong! These sequin encrusted jerseys are made by printing colors and designs directly onto sequin encrusted fabric called Gaga. This look is perfect if you want to represent your chosen team by changing up the colors and lettering!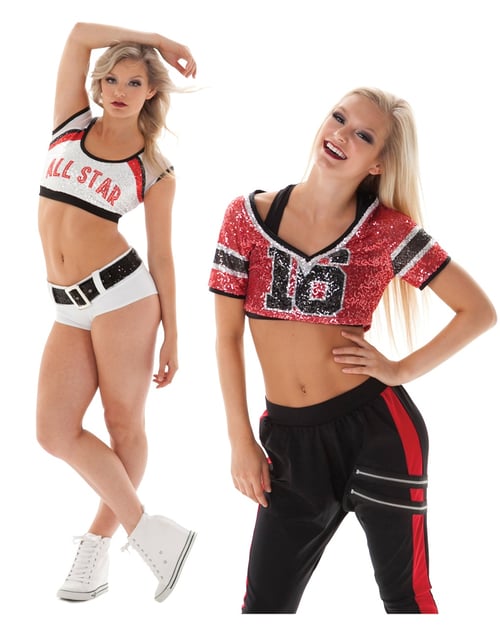 2. The Mesh Overlay
From workout wear to dance costumes, mesh is everywhere this season. Insets of mesh, full mesh shirts, large hole mesh textures, you name it! Our favorite tops pair a mesh overlay with another bra underneath. Mix and match to create your own unique style!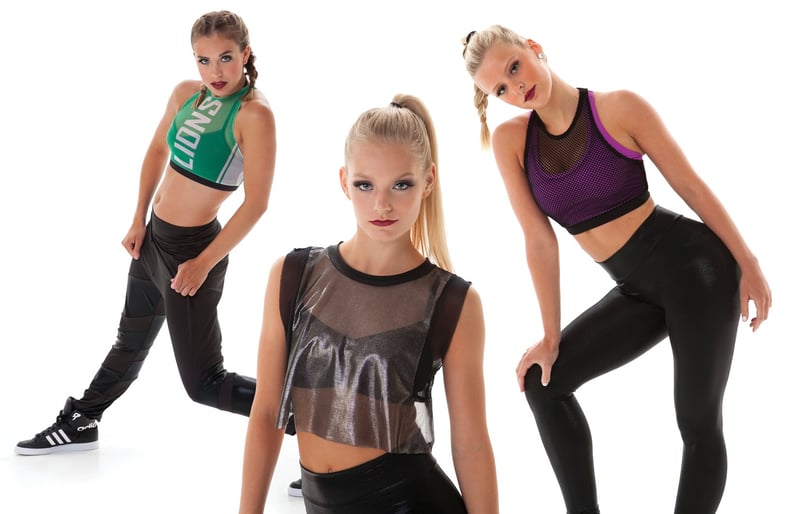 Styles: 202-7 Mesh Sublimated with 556-10 Harem Pants, Camden Crop, and 202 Pop Mesh Overlay with Myst Leggings
3. The Jersey Leo
Full disclosure - we realize this doesn't fit into the "crop top and booty short" requirements of most first round auditions, but for some final rounds that allow more flexibility, this look is hands-down our favorite! So channel your inner Beyoncé with these jersey style leos in mesh or sparkle - the perfect look for an NBA dancer.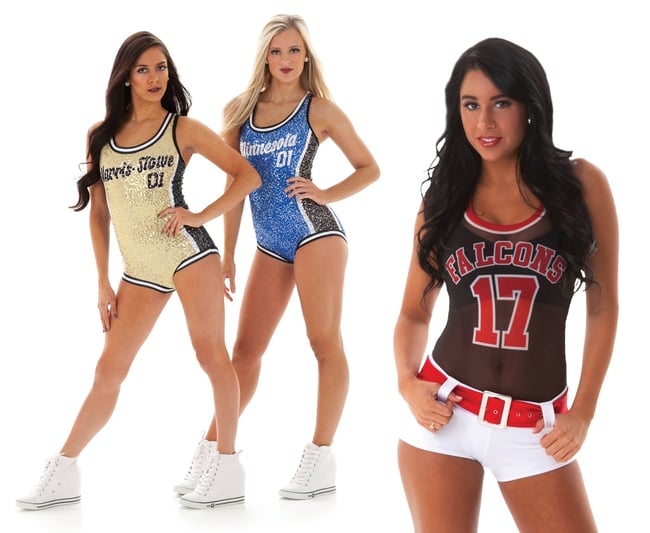 Styles: Jersey Leo, Mesh Leo
---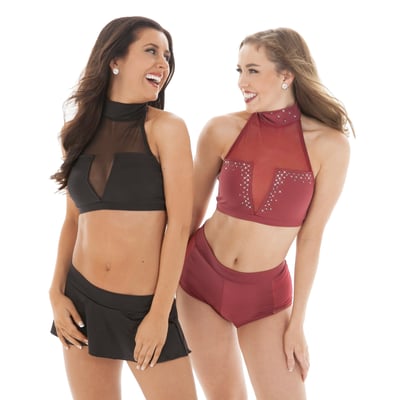 Looking to create a tryout outfit you won't see on anyone else? Shop our Pro apparel at www.thelineup.com/pro for styles made-to-order in your color choices.
Hundreds of styles + dozens of colors = thousands of unique possibilities.
Styles: 411-33 , 690-127 Flirty Skirt 580-55 Shorts
---