Team: The Ohio State University Dance Team
Coach: Melissa McGhee
Location: Columbus, OH
Style: College Dance Team - Jazz & Pom
Instagram: @ohiostatedanceteam
Behind the Scenes of The Ohio State Dance Team's Custom Uniform Designs
This past winter we had the honor of working with The Ohio State University Dance Team to design their custom pom uniform and jazz costumes for UDA nationals!. This was a special project for us. Not only is this innovative team a constant source of creativity and aspiration, but we also partnered with Preciosa and Rhinestones Unlimited to feature the transformative power of rhinestones and our new rhinestone production capabilities. Here's a behind-the-scenes look at these incredibly sparkly designs, all captured at our production facilities in Minnesota!!
POM Dress: Ombre Meets Lacing
The project started the in-depth design process by gathering inspiration, sketching ideas, and working with Melissa to create a look that would fit with the overall concept, music, and choreography. For the team's pom uniform, the team considered a few initial ideas - a biketard instead of a dress, an all black look, and mesh cut outs - before landing on their final design.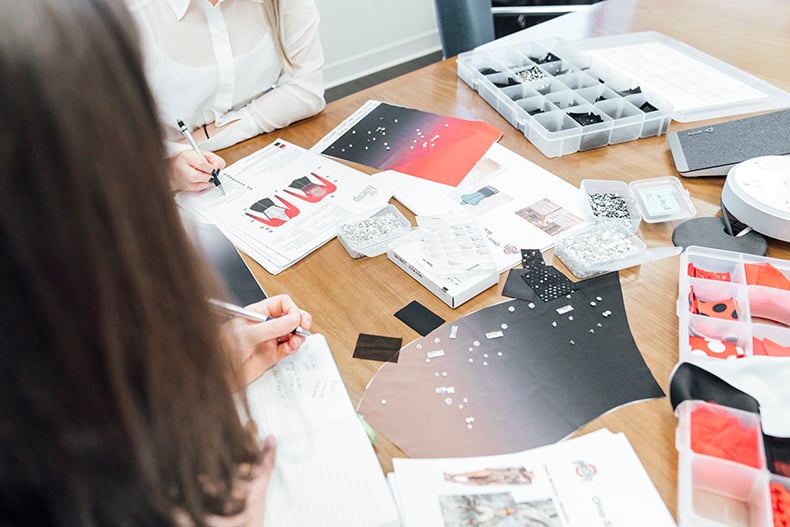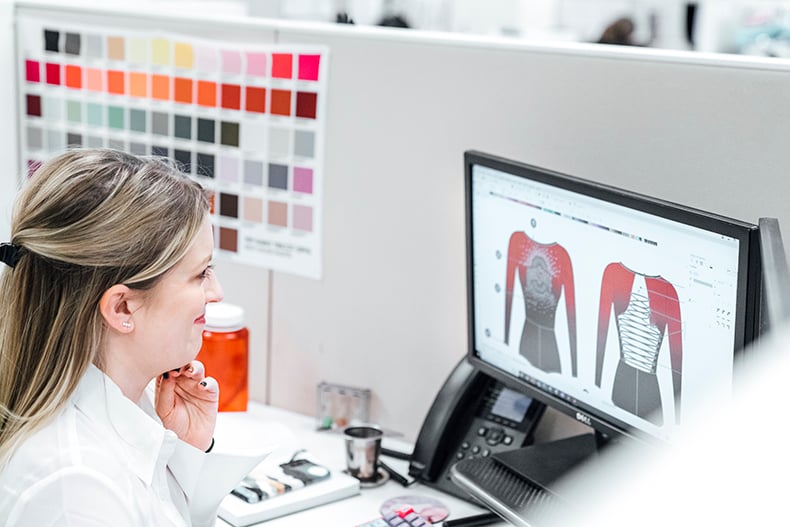 While the overall silhouette of the pom dress was simple, a few hidden elements really elevated the piece. Two of our favorite additions are the crisscrossed laces at the back and the rhinestones! The back is an unexpected design element for Pom, but it worked well in combination with the simple yet striking ombre bodice.
Of course, team colors and branding are always a requisite with pom uniforms! The bodice allowed for plenty of space for a large logo and plenty of rhinestones. The custom colors and logo design were created using a process called dye sublimation, where digital artwork is illustrated, printed, and pressed directly onto fabric. This unique technology allows for a wide range of color and design capabilities!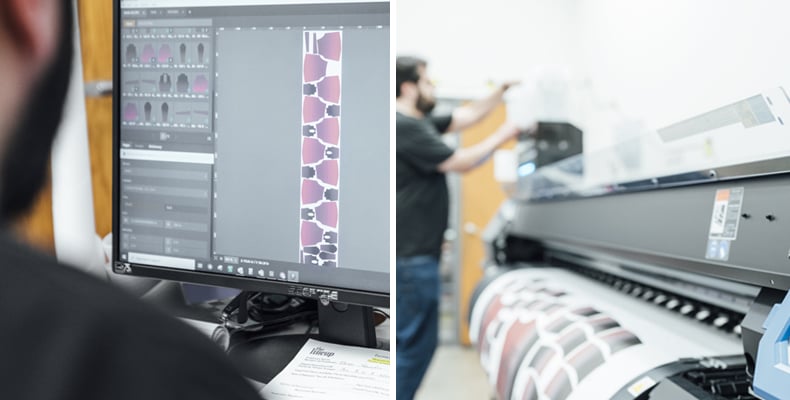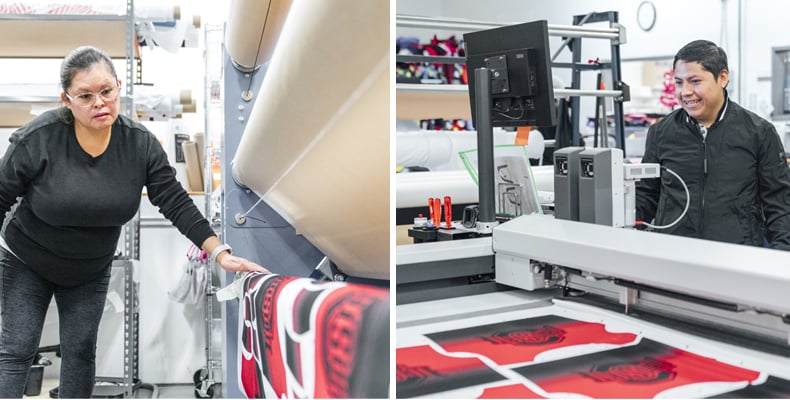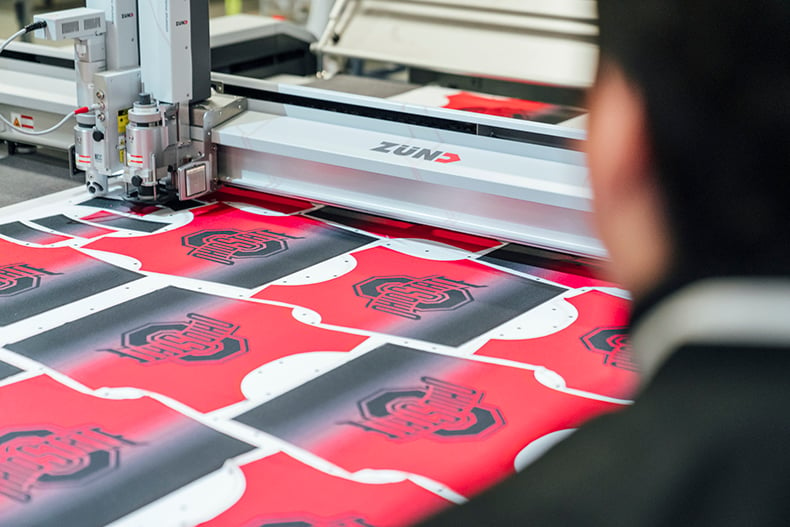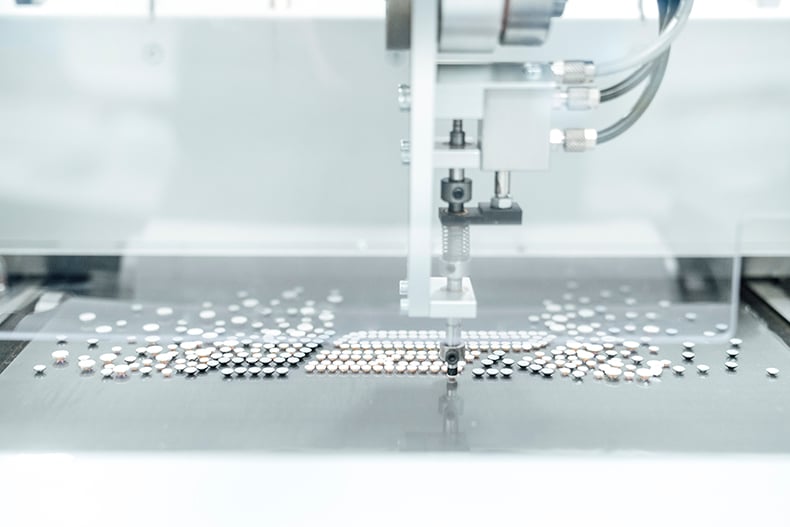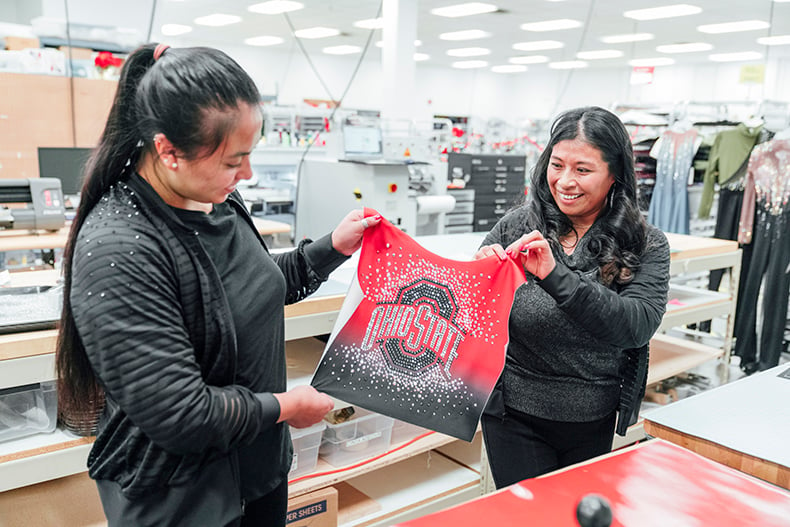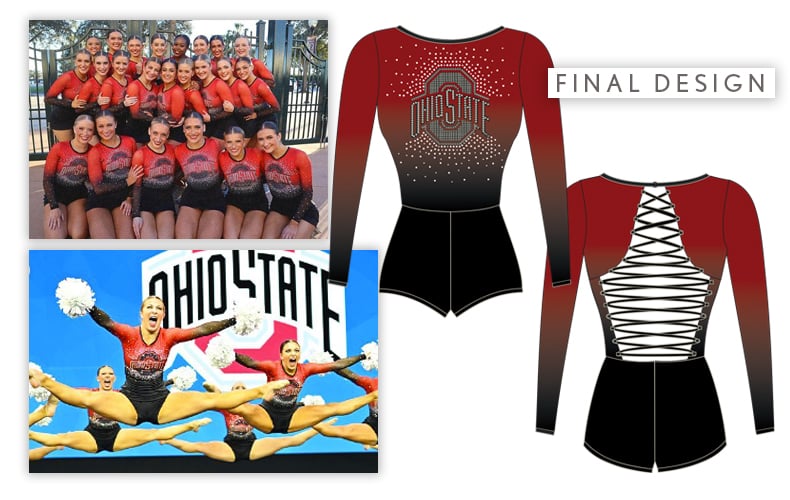 Jazz Costume: On Glittering Dream
To begin the design process for jazz, the team explored a few different design directions through mood boards. The initial ideas were varied, but there were a few reoccurring themes: mixed material embellishments, metallics, and subtle nude and white colors mixed with black. We worked with Melissa to illustrate a few different concepts before she decided to dive deeper into a nude and black rhinestone bodysuit.
The jazz costume is a rhinestone dream - the stones are the focal point and transform the streamlined unitard into a glamourous red-carpet look! The final look was decorated with crystals by Preciosa, and includes 4,400 stones on each costume! This is admittedly an insane amount of stones - we went all in before actually counting how many stones were used (def not recommended, haha!).
The number of stones was made possible by applying them with a rhinestone machine. The machine picks up the stones and places them on a sticky transfer sheet. We then place the transfer sheet on the fabric pattern piece and iron on the stones. The team added a few larger stone by hand to complete the look.
With shimmering nude mesh, a classy open back, and a boot cut leg, this costume was all glitter on the floor at UDA Nationals!
Congrats, Ohio, on your memorable performances!