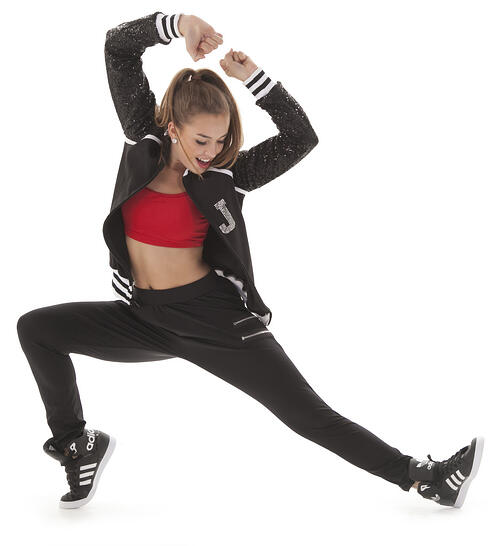 Hip hop has become one of the most exciting styles of dance to watch, with routines loaded with style, tricks, and isolations that make your head spin. Studios, high schools, and collegiate teams are competing at a national and local level, bringing more and more attention to the edgy dance style. We are even seeing a lot of pro teams - both NBA dancers and NFL Cheerleaders - busting out some hip hop routines on game day!
What do you enjoy about hip hop? For us, it means more exciting, new dancewear styles to play with, and that's always a welcomed challenge!
With hip hop, you'll see a lot of urban-styled harem pants, leggings and playful tops that help contribute to the overall vibe of the performance. What's fun about this style is that the dance attire needs to look like street wear: casual, comfortable and trendy. The challenge: Creating designs that fit the hip hop casual style but also add a memorable flare for performance. The most stand out hip hop costumes have an element that pushes the limits and leaves a lasting audience impression!
Here are some of the exciting hip hop dancewear trends we've seen you sporting:
---
1. Sequin jersey
The jersey look is classic, but how about adding a new twist to your jersey with sequins? It pairs well with many types of bottoms and adds that memorable sparkle. At The Line Up, we can print on top of the sequins using sublimation, for a personal touch and unique look! At the Iowa state dance championships, Waterloo Columbus Dance Team customized a Top Rock tank with their school lettering and anchor logo, placing first in their division!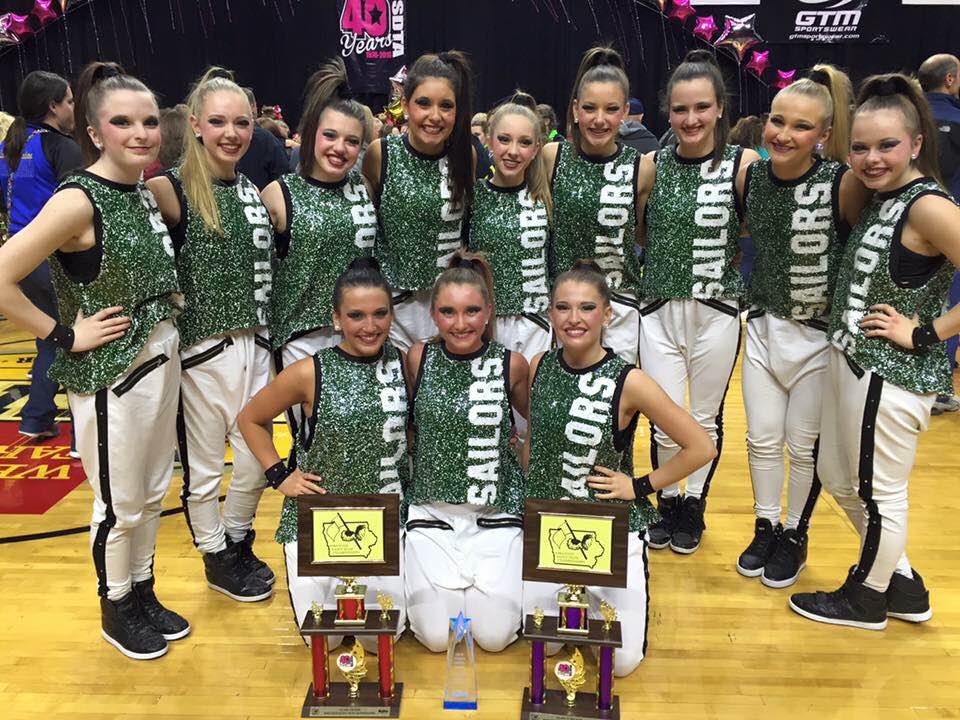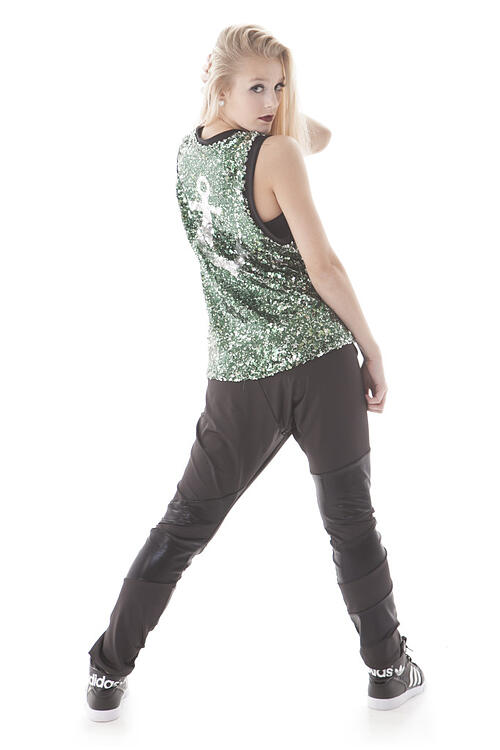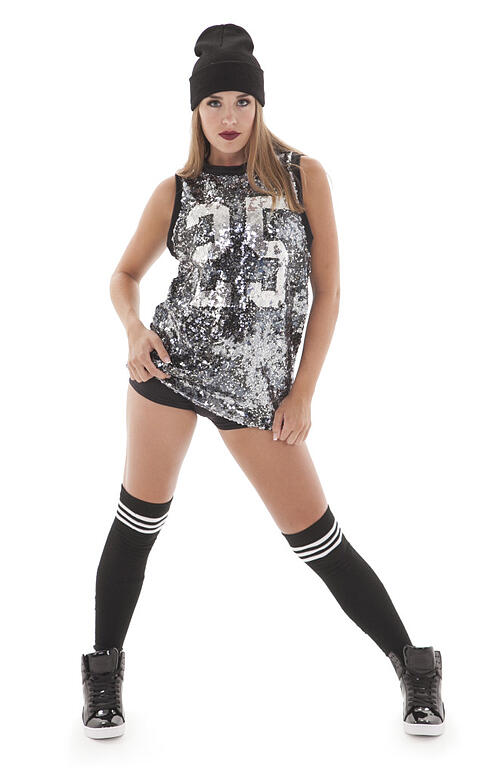 2. Mesh
Mesh is another fresh look this year. Mesh insets can add an edgy touch to an otherwise plain ensemble. An entire top out of mesh is perfect for that oversized look that won't hide a dancer's silhouette. Shout out to the University of St. Thomas who rocked their mesh sweatshirts at nationals and brought home the win. Well done ladies! Congrats to the 2016 National Hip Hop Champions!!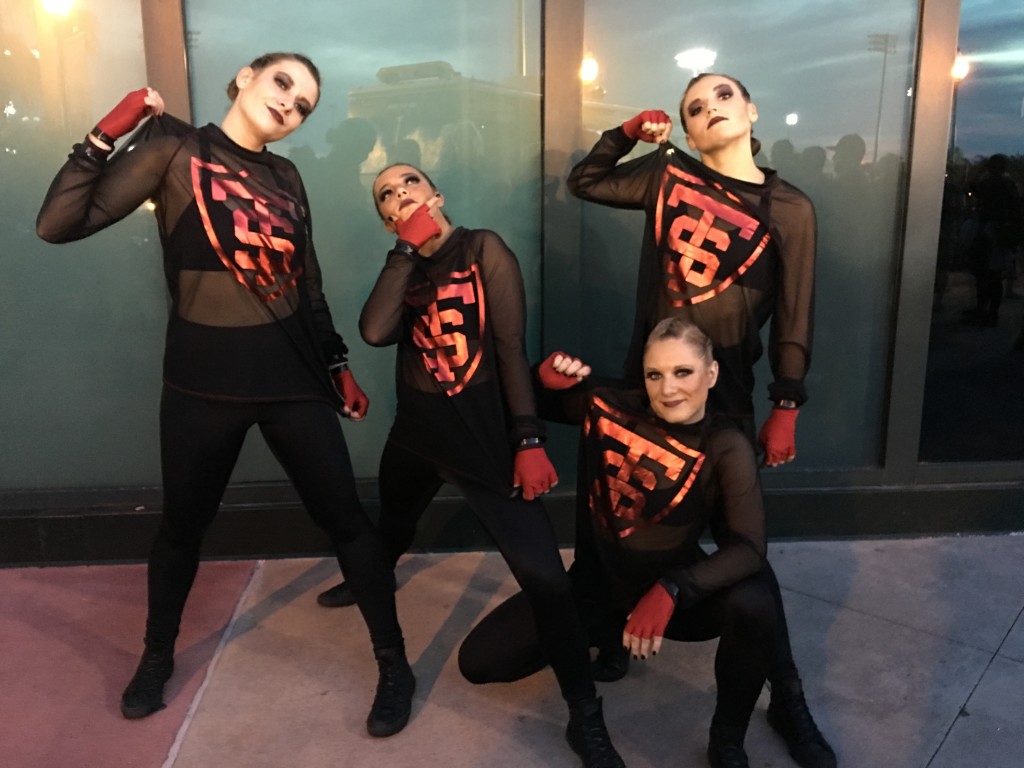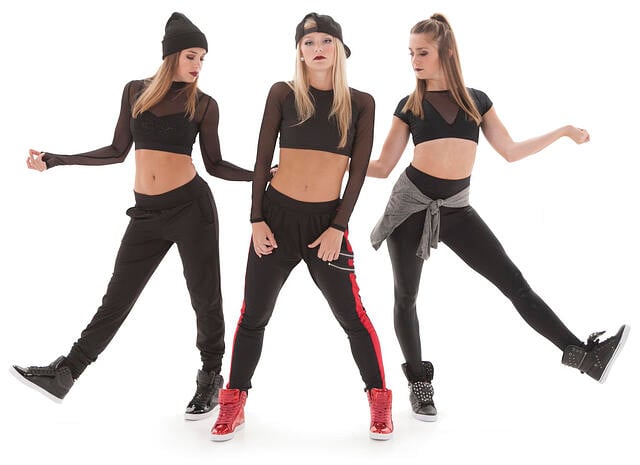 3. Black and Gold!
Black is the most essential design element in hip hop dancewear, paired most often with red and royal blue. But how about black paired with gold for a little extra bling? University of St. Thomas rocked the look last year at UDA. We styled the black-on-black harem pants and helped embellished their men's shirt with gold vinyl graphics.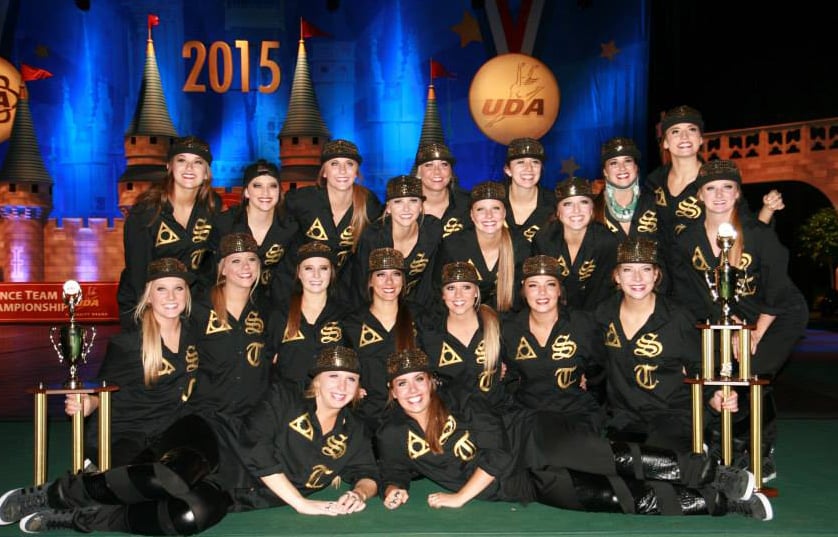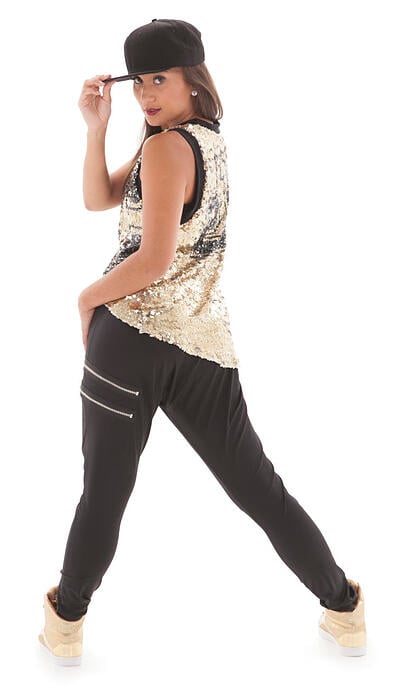 4. Strong Hip Hop Themes with a Unique Twist

We've seen some other bold choices in hip hop dancewear this year. These styles don't necessarily follow the traditional hip hop look, but focus on a theme. Below is a Little Mermaid inspired outfit the Lake Central Centralettes designed. "Ariel, 00" was printed on the back of a mesh baseball jersey for an added thematic touch. We're super curious and excited to see the choreography for this routine!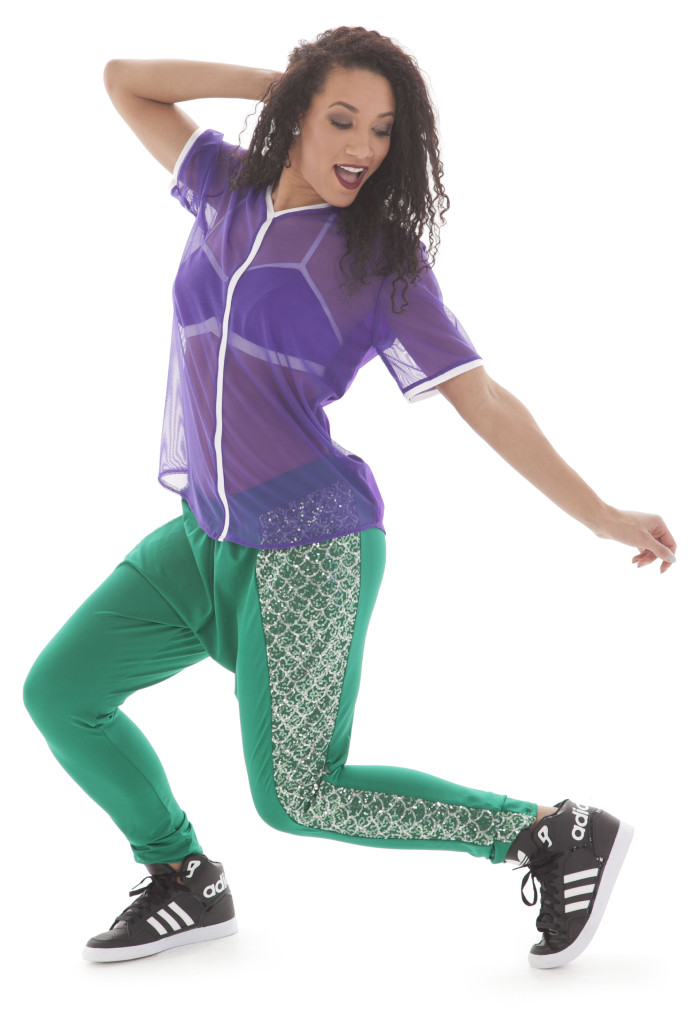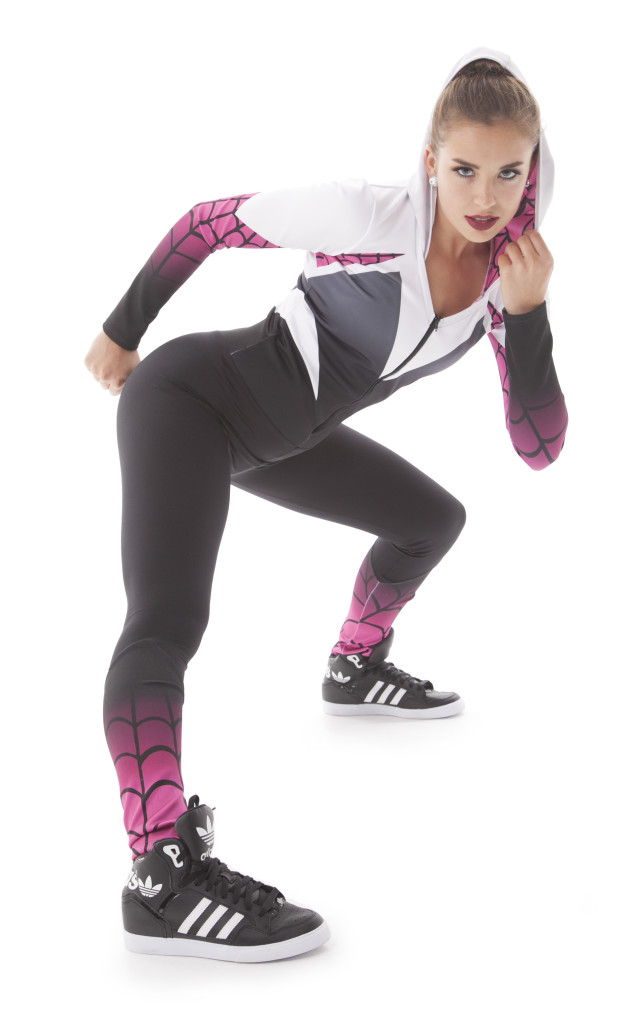 For a more adventurous theme, Watertown Blue Revue went with Spiderman! They used sublimated graphics on a hip hop unitard to bring the Spidey-look to life. We wouldn't mess with these superheroes!
---