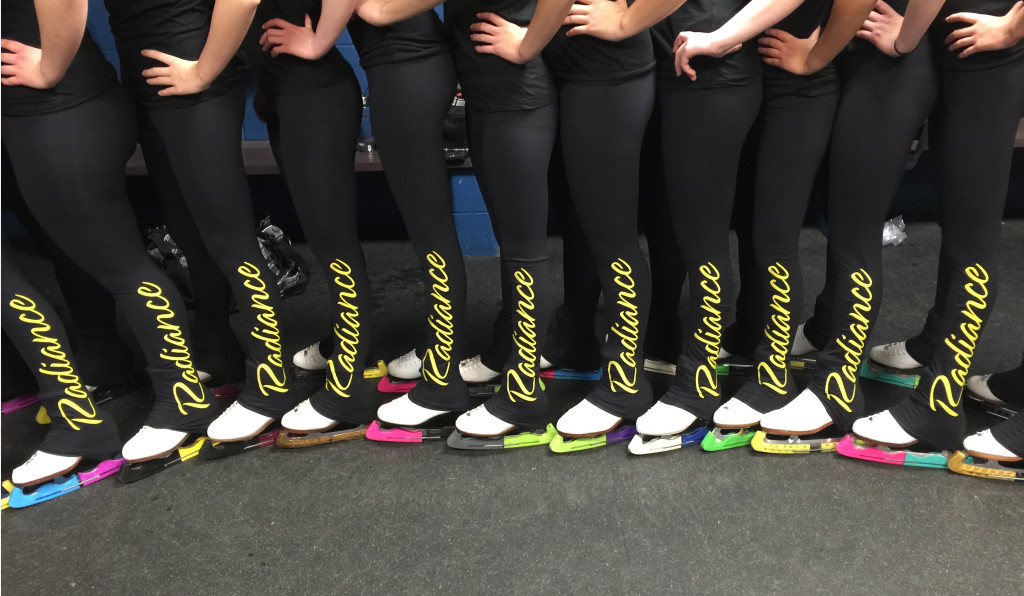 The first time I attended a Synchro Nationals competition, I remember being struck by 3 things: how bright colors transformed and popped on the ice, the way a fluttering skirt seemed to increase a skater's velocity, and – most significantly - all of the matching team apparel. It seemed there was an unwritten rule that jackets, scarves, luggage, and even socks must coordinate - team spirit in full representation!
Coach Nicole of Chicago Radiance Skating Club understood this well when she came to us this fall to in need of some new warm-ups and practice apparel for her synchronized skating teams. They wanted a look that highlighted their team spirit and incorporated their logo design. So, using their signature colors and logo as inspiration, we went to work to create some striking warm-ups!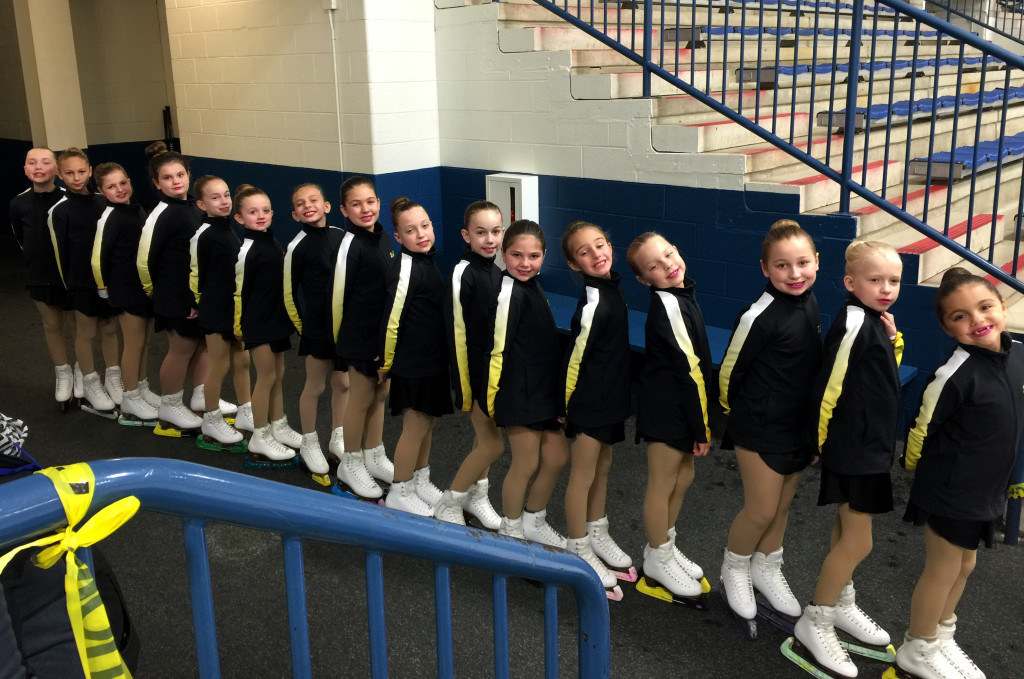 This club has a lot of girls, which meant a range of sizes were needed - from little tikes up to intermediate girls! For big teams like these, planning is crucial to ensure everything goes smoothly. While there were a lot of moving parts, our team worked closely with Coach Nicole to make sure all was in order from start to finish. The girls got their warm-ups in time for their first big competition of the season at Kalamazoo!
The jacket for the new warm-ups included a sublimated fading star pattern down both sleeves for a subtle touch of bright color against the black jacket. For the over-the-boot leggings, they went all out and embroidered the team name "Radiance" down the side, which really made the entire outfit pop. With simple color changes and logo additions, the club was able to turn a few simple online styles into some truly bold warm-ups!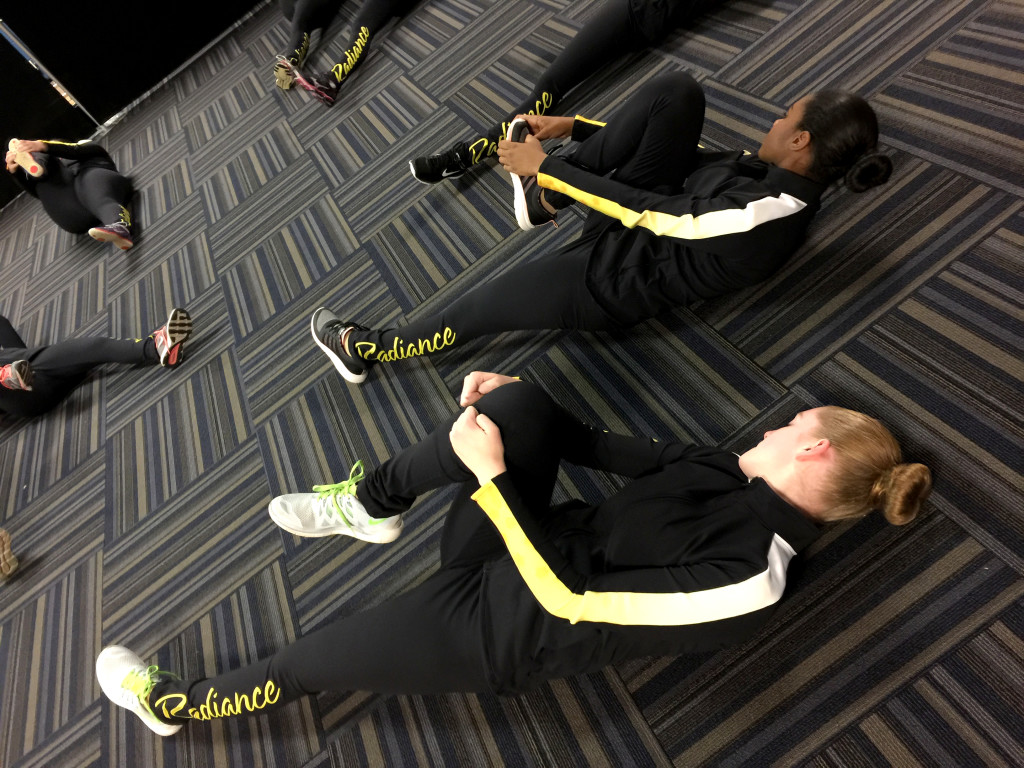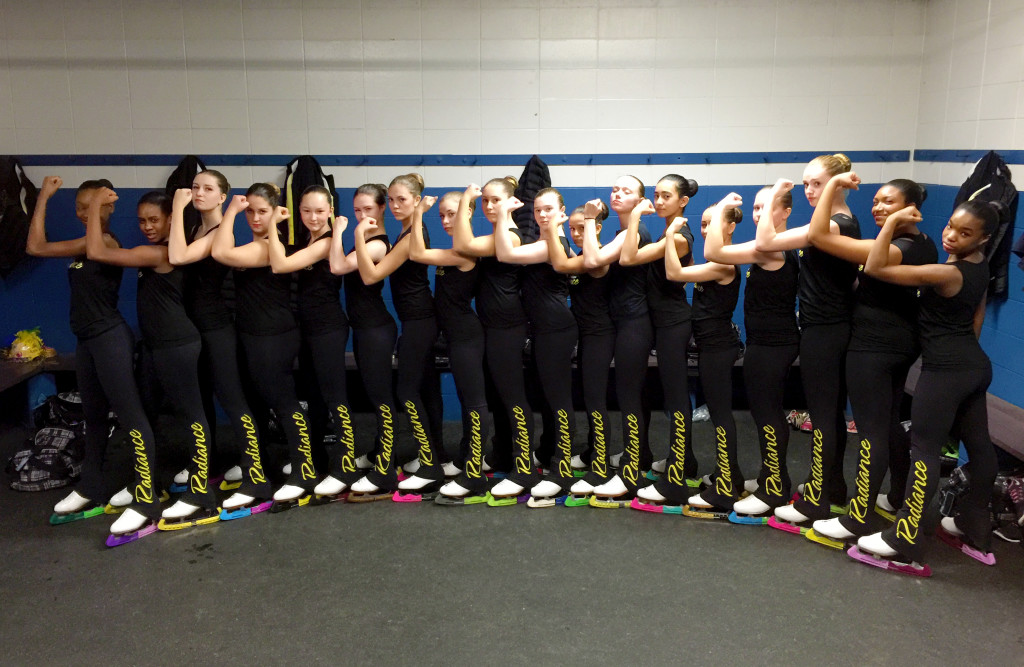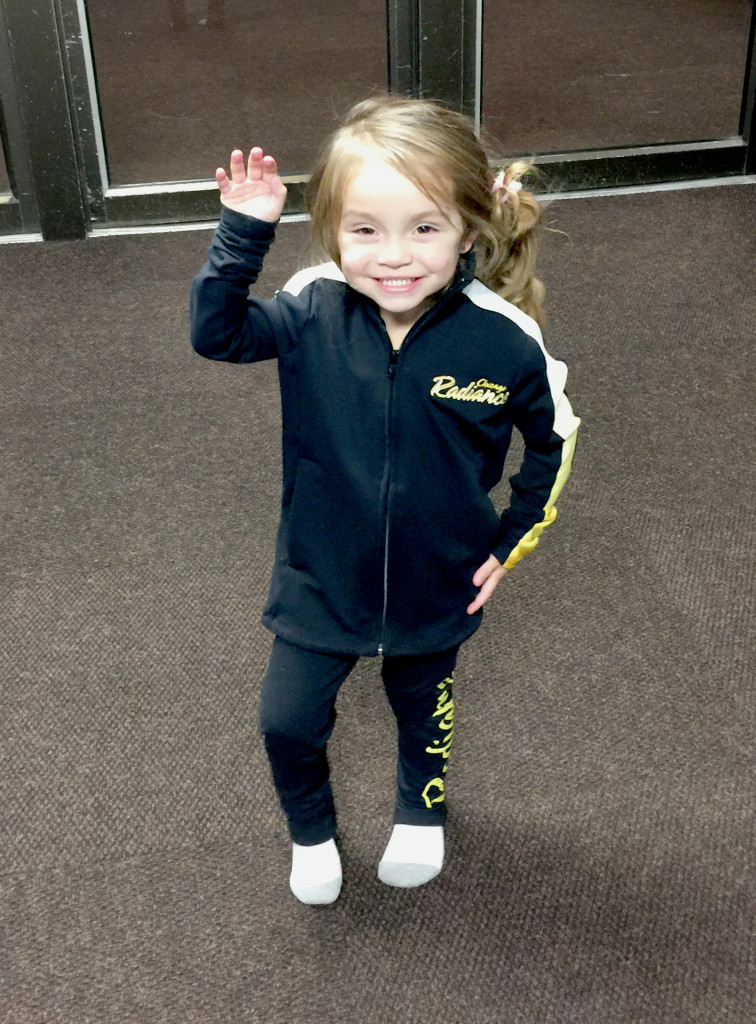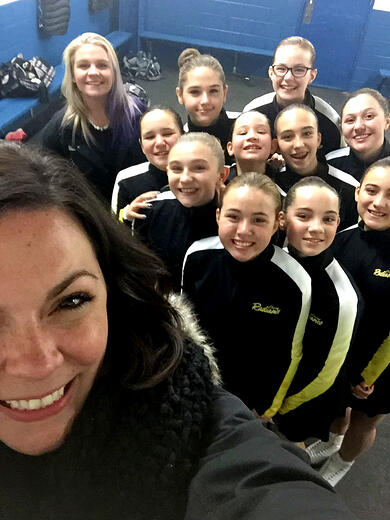 Here's Coach Nicole with her girls in their new warm-ups. Good luck at Mids this weekend ladies! Can't wait to see you skate!
---