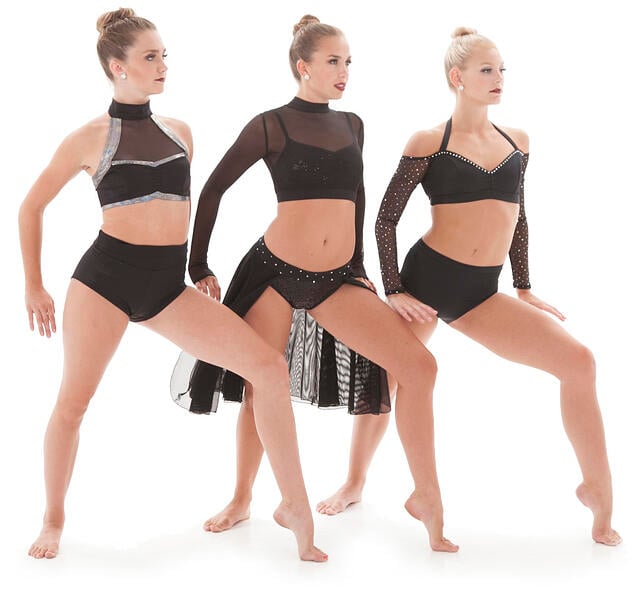 What is so incredibly unique about jazz is that is can take on so many different forms: from contemporary and fluid choreography, to bold and edgy movements. One of our favorite dancwear trends for the season? When jazz takes on a fierce edge!
So what helps makes a costume or routine fierce? We've been noticing a few innovative and striking costume trends popping up:
Lots and lots of black – that staple color for the darker side – seems to be the essential element to creating a look of intensity
Strong, dynamic style lines that convey confidence and power, to match strong, in-your-face choreography
Metallic accents like silver zippers and buttons, gold and black rhinestones, and foils and holograms to add a touch of shine
Textured fabric combinations of faux-leather, mesh, lace, and sequin zsa zsa create another layer of dimension
We are thrilled to feature some of our favorite edgy looks that bring fierceness to the floor! If you are looking for a bold look that turns heads, here are some memorable looks that have left a lasting impression on us:

Here's the North Dakota State University dance team showing off their jazz design, accented with metallic fog mesh and striking cutouts!

Take on an attitude in "Beyonce", found on our online store!

Dance Arts Centre rocked the "Beyonce look" this past year- love the fierce high ponies!
The strong lines, dimension and metallic accents of this design matches the performance intensity of Rock Canyon High School's routine!

Cherry Hill South Jersey Storm created an asymmetrical edgy jazz look with a red metallic lace.

This online style, "Hunter", speaks to power and adventure.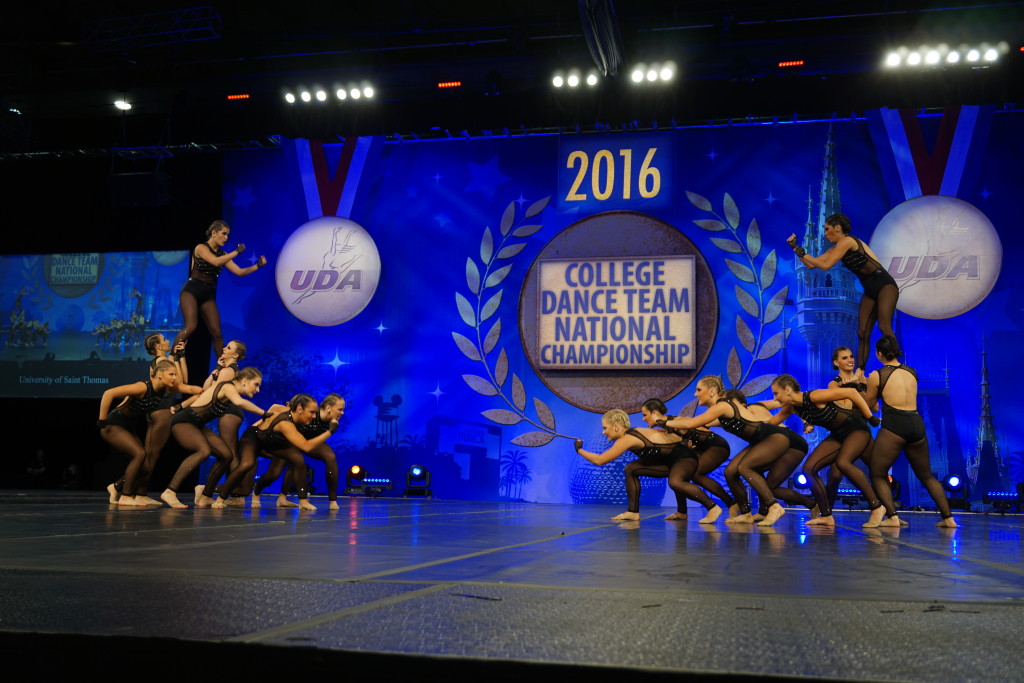 With a strong, geometric design and killer open back, the University of St. Thomas dance team placed 2nd in Jazz at UDA College Nationals this month.
---