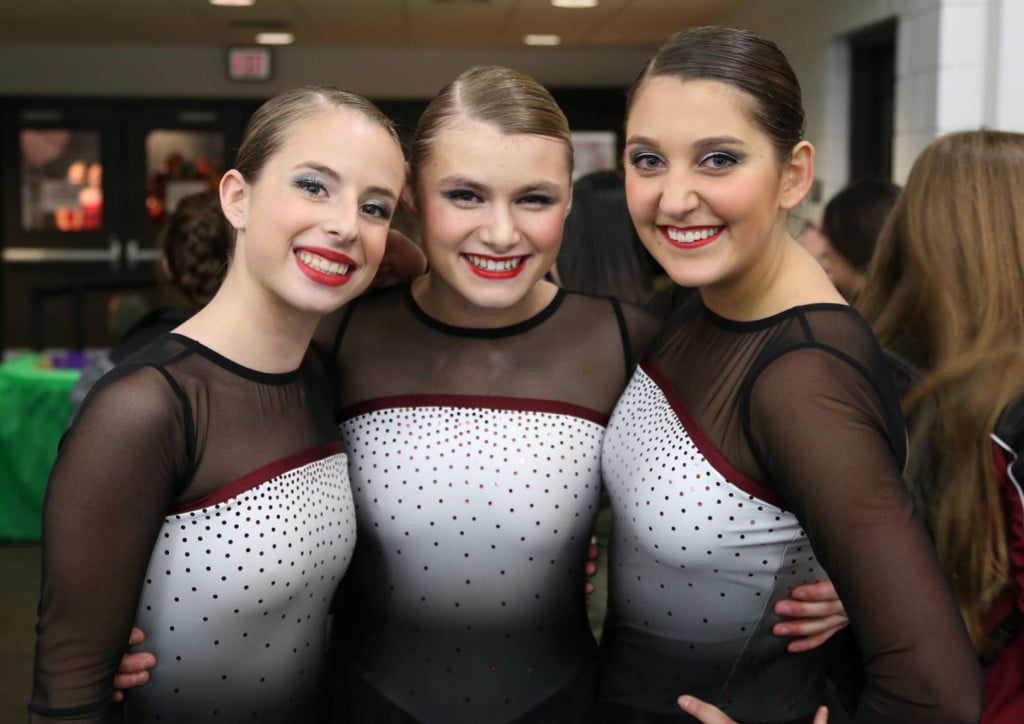 The prestigious prep school Shattuck-St. Mary's is well-known for their hockey, golf, and figure skating programs, but did you know they recently added a synchronized skating program into the mix? Tucked away in beautiful Faribault, MN, Shattuck-St. Mary's synchronized skating team has worked hard to perfect their lines, footwork and spins.
And their hard work is paying off - the synchro team has become a growing program for their school. They debuted their 2015-2016 team at the Granite City Invitational, and went on to skate at Mids last month. This means the future is looking bright! This also means they are in need of some new dresses - dresses that will highlight not only their school colors but their skills as well!
We were excited to be given the opportunity to work with Shattuck-St. Mary's Synchro team for the first time this year and help make their new competition dress dreams a reality.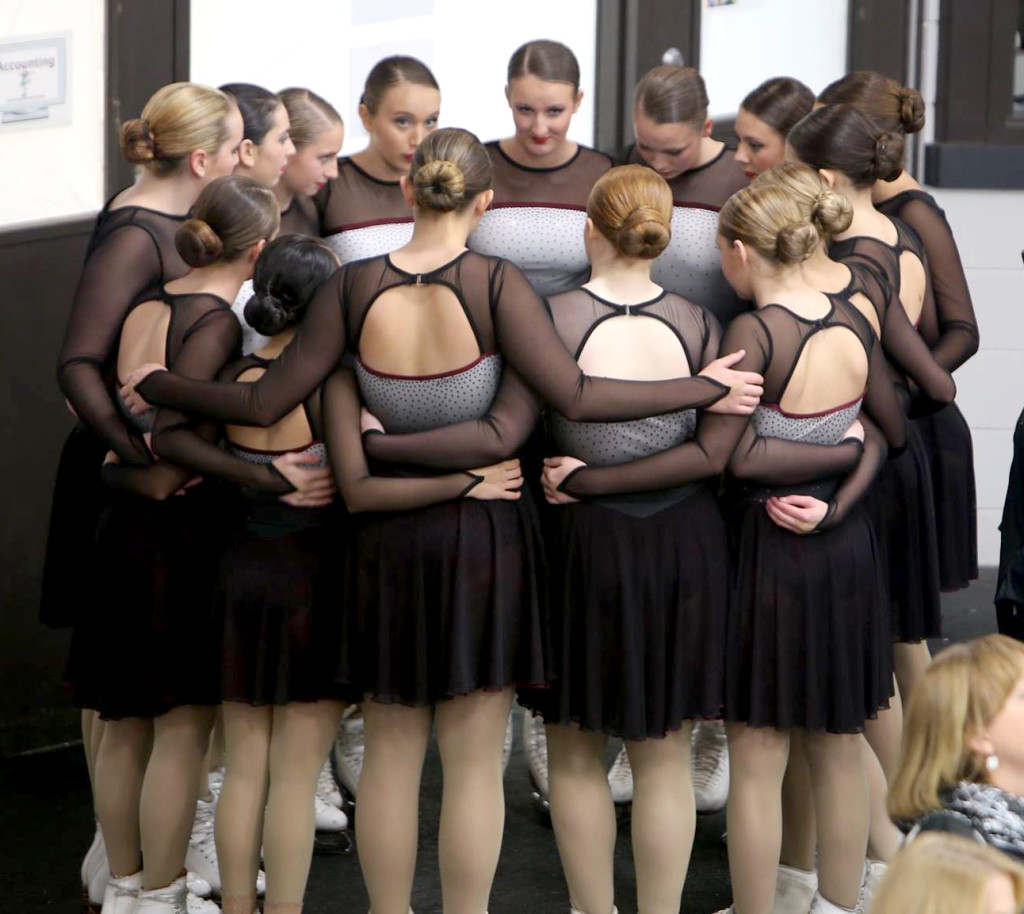 Shattuck-St. Mary's Style of Choice
This intermediate synchro group chose our online style Inga as a starting point and then added their own unique twist. Some personalized touches included:
A new mesh neckline, taking out the blocking and adding a splash of school color, burgundy, to trim the collar
The bodice of the dress was sublimated in an ombré color effect, fading from white to black
For a touch of elegant sparkle (and more school color!), a waterfall of burgundy spangles were added to the bust
To pull it all together, a black mesh skirt was layered over burgundy underskirt to give a subtle highlight of burgundy as the skirt flows moves with the skaters.
The end result was gorgeous and graceful! With their new elegant look, they are sure to make a lasting impression, not only with their polished skills but their own chic style! We're looking forward to seeing what the future holds for this team!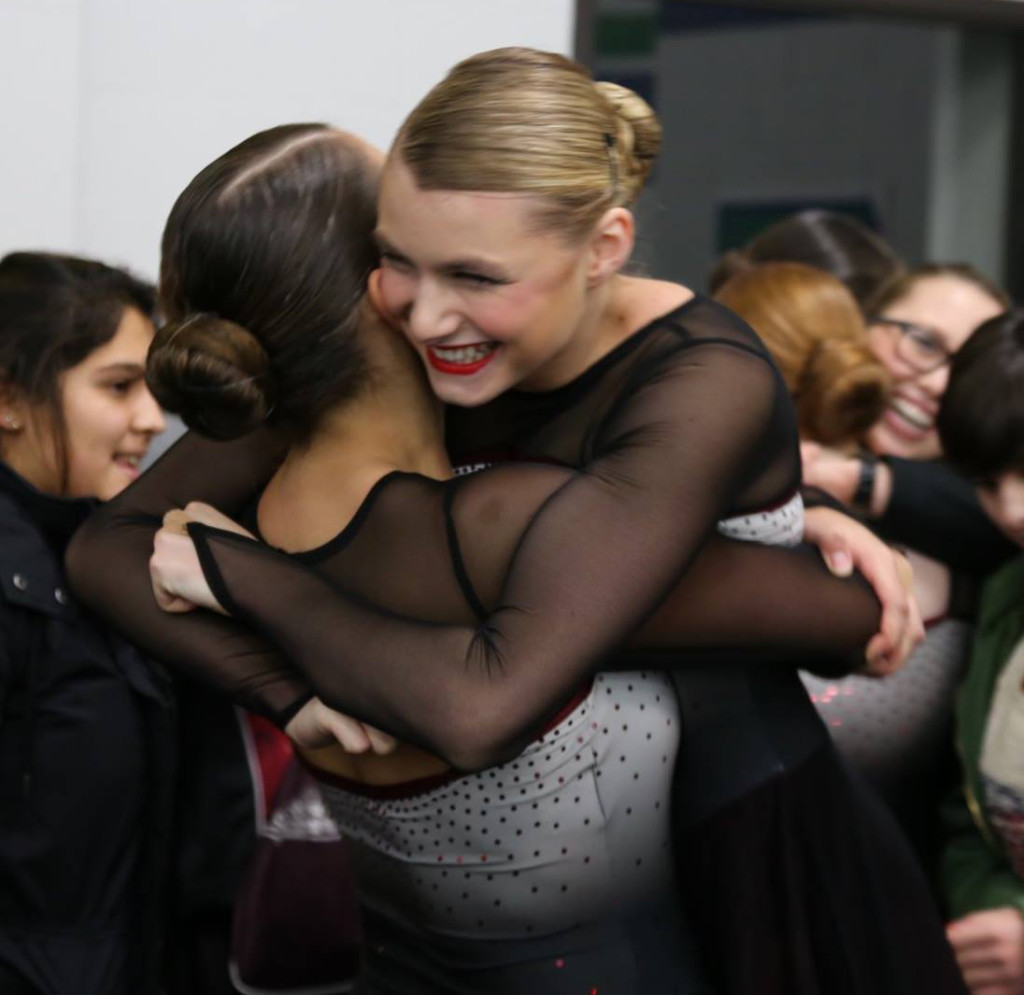 ---