Not long ago, St. Viator High School dance program was on the verge of non-existence! Through perseverance, drive and dedication, these girls revived the program and hired an experienced coach last season to push them to the next level. Enter Coach Lindsay Jones. With the guidance of Coach Lindsay and the determination of the team, this dance program has been reinvented in less than a year! We're certainly impressed!
Choosing A Uniform Company
Coach Lindsay wanted to make sure that same level of determination was reflected in their choice of uniform. Over the years, she has watched some of her dancers go on to NFL and NBA dance teams, many of whom, she discovered, wear uniforms by The Line Up. Lindsay has a hard-working, talented group of girls who dance at the top of their game so she wanted to be sure they looked at the top of their game. "Look professional, dance professional," as coach Lindsey says!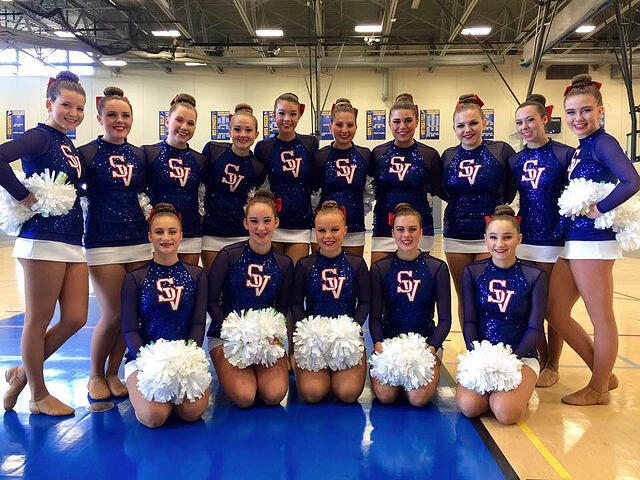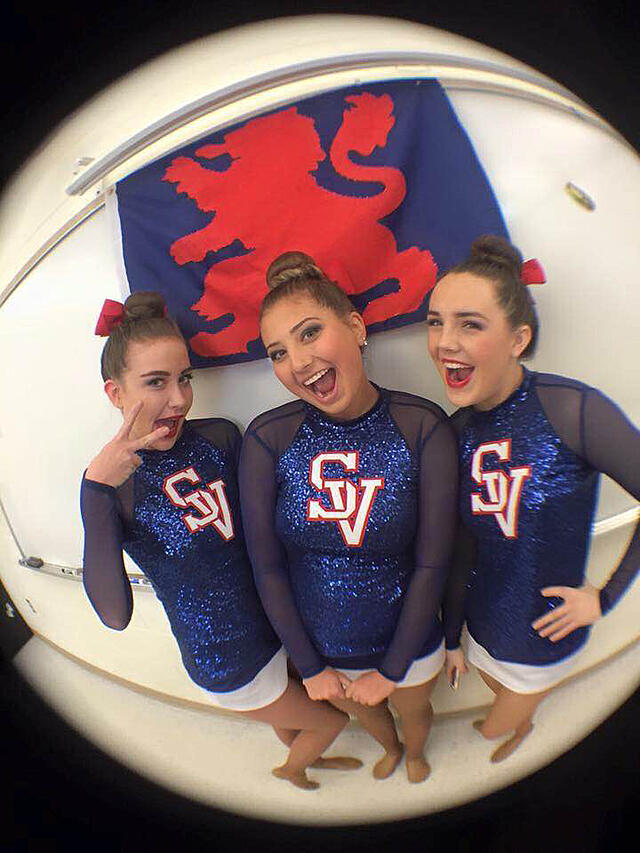 Choosing the Design
The design they chose to customize was our Oakley web style: A fitted cheer top made with Zsa Zsa fabric for eye-catching sparkle and on-trend mesh sleeves. We helped the team embroider their school logo to the front of the top for a personalized touch. They also choose a coordinating cheer skirt and blue kick pants which allowed them to mix and match their pieces for different events. The girls love that the skirt does not have a flexible, elastic-free waistband and Coach Lindsay also reports that everyone really likes stunning open back top. There is already talk of adding another top in the near future!
We can't wait to see what's in store for this new team! The sky's the limit, especially for a team with such dedication and conviction. Keep up the great work ladies!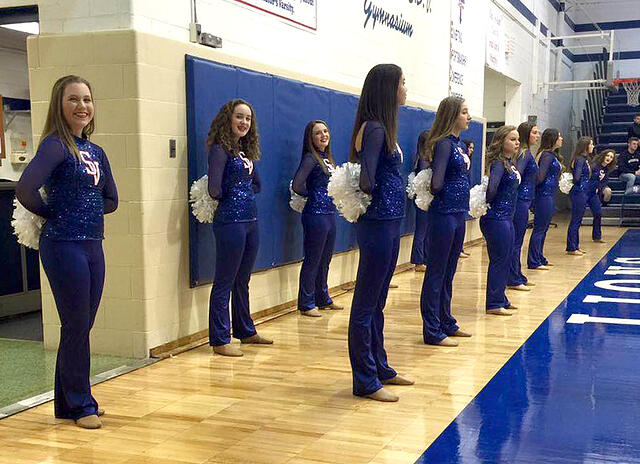 ---