Chicago Radiance Skating Club is ready to heat up the ice! This season, Coach Nicole contacted and shared with us her design ideas to style her Beginner, Pre-Juvenile and Intermediate synchronized skating teams. She had a tall order: 4 new competition dresses. Let's take a look at the results!
Beginner 1 - If They Could See Me Now



With the theme of "If They Could See Me Now", the Beginner 1 team chose our online store style, Waverly. They stayed close to the original design, so the adjustments were small but the final results were big! Changing the main fabric color to Pink Showstopper and adding a crinoline underskirt, it all came together with accents of lime green and an adorable bow. With these new dresses, the girls are ready to show off their skills!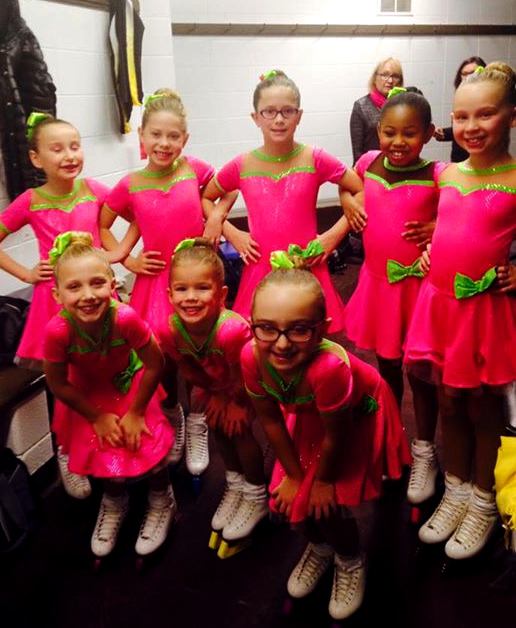 ---
Beginner 2 - Supermodel
These girls are ready for the catwalk - supermodel was the theme for this young team. To get that supermodel look, they chose a stand-out style. This dress has a sublimated white and black chevron pattern, a black mesh neckline and a Suzy Q skirt. The dress was also highlighted with a hot pink myst waistband. If that look doesn't say "supermodel", we don't know what does!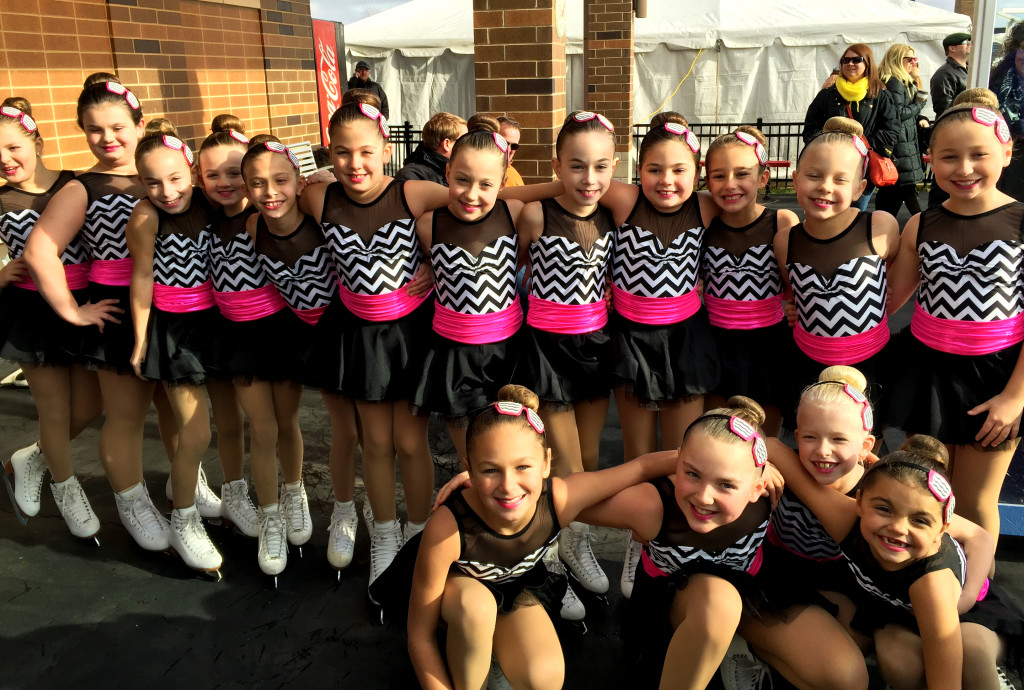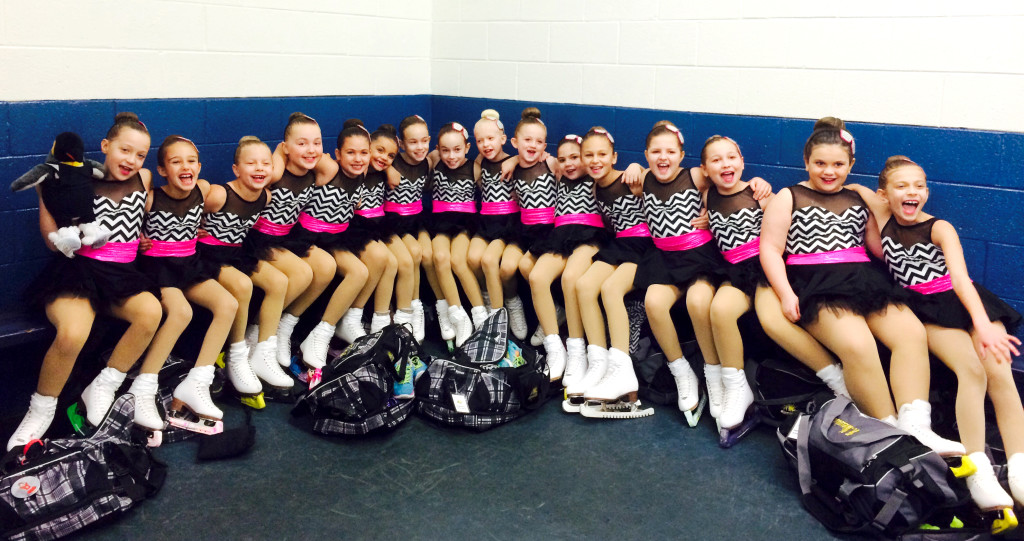 ---
Pre-Juv - Rock & Roll
Rock & Roll was the Pre-Juv team theme and what better way to bring that theme to life than with a leather jacket style? The team took the edgy Prabal jacket from our store, changed the fabric to a faux-leather black myst and added a skirt. The flair of turquoise on the inside collar reminds us of a 70's era Elvis look - most definitely rock & roll!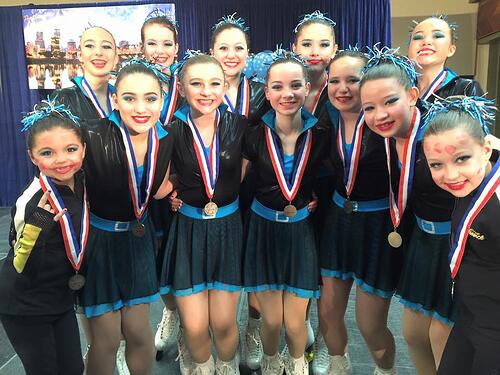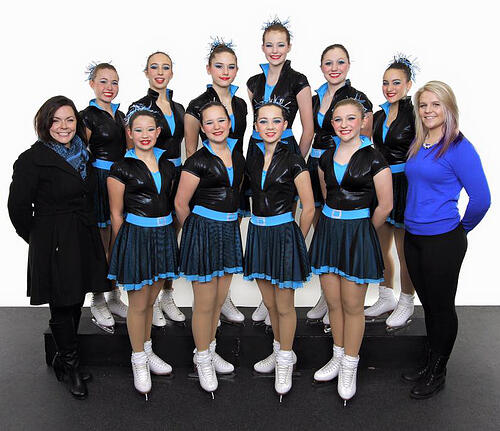 ---
Intermediate Team - New Year's Eve
New Year's Eve was the theme for the Intermediate team and their inspiration came from a beautiful party dress.
To bring their theme to the ice, these girls needed to glitter and shine, and that means one thing: spangles. Lots of spangles! Each of these gold glossy spangles was printed to the skirt and bodice, which was made of a black, shiny tricot material. This design was no small feat for the team at The Line Up, but the final look was worth all the effort. This is definitely a dress you want to get a glimpse of in person. The fabric glitters with every move, and now the Chicago Radiance girls catch every eye at the rink!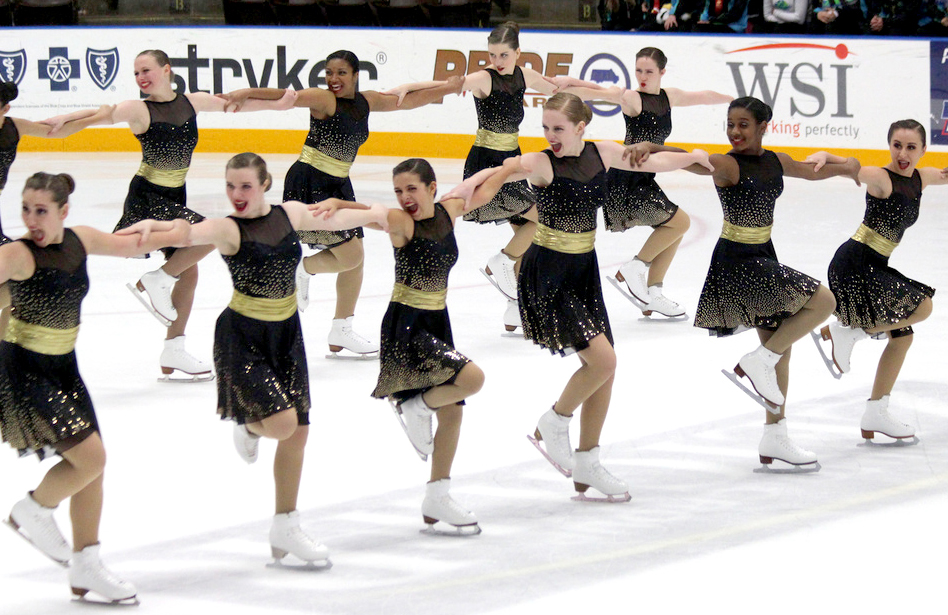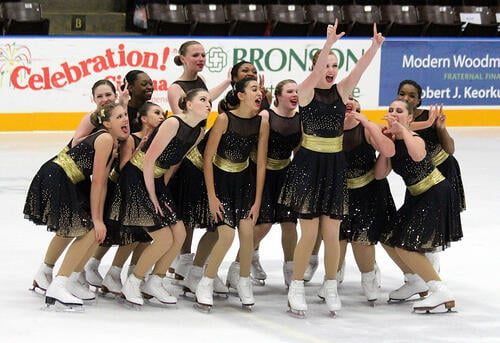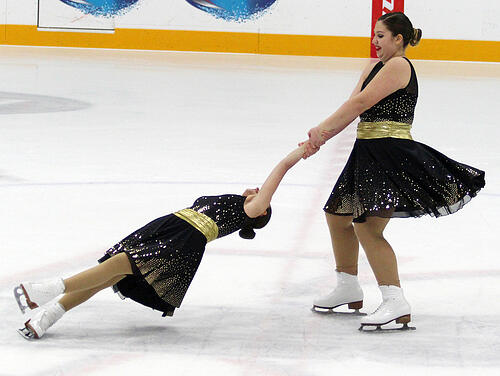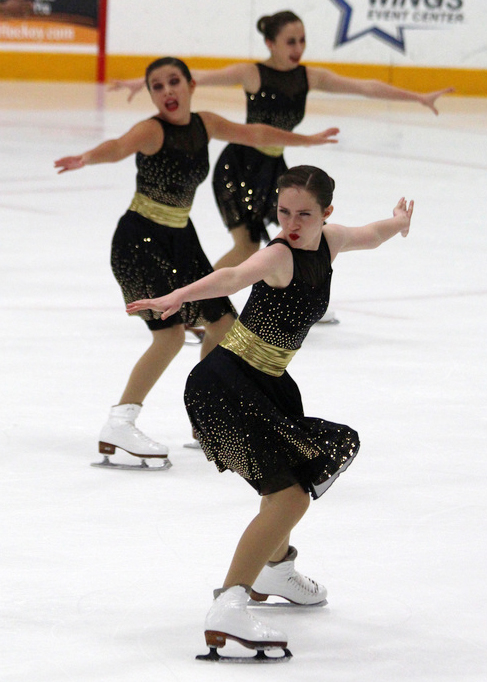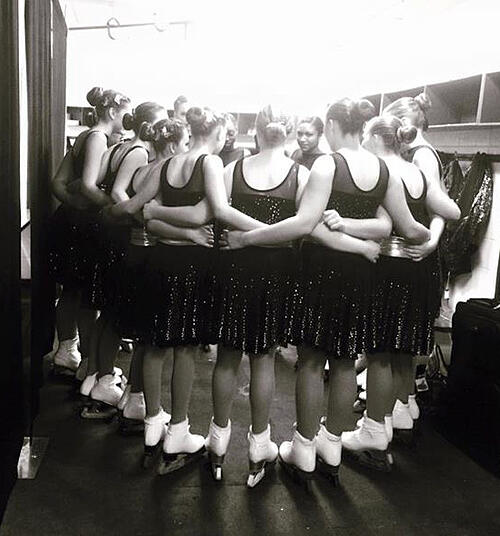 ---