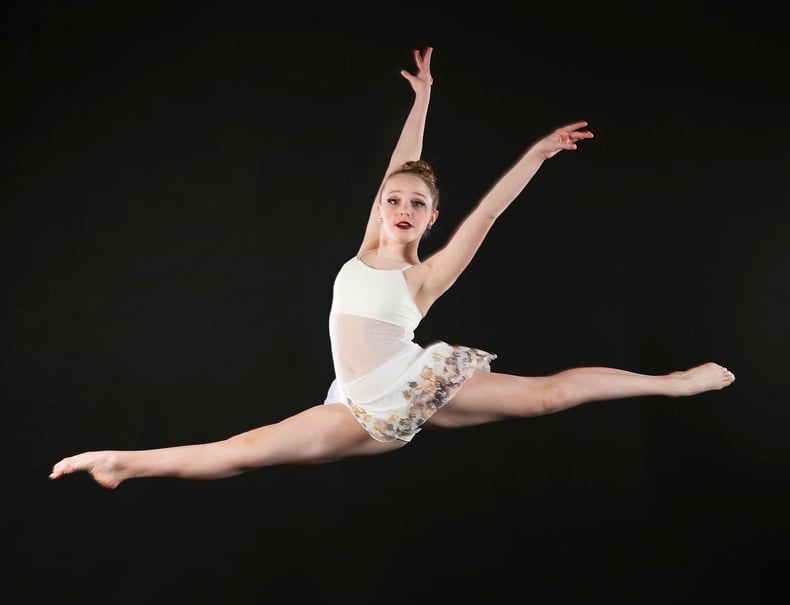 Line Up VIP Spotlight: Kate Happe!
This fall we've started following a few emerging artists as they grow their exceptional talent and pursue their passion in dance. These Line Up VIP style ambassadors are where performance and fashion intersect. We're excited to share their successes and style with you throughout the season!
Kate Happe, our bright and bubbly VIP, has been dancing competitively for 9 years. She began dancing at Dance Arts Centre in Chanhassen, MN, when she was 3. She recently placed 4th in the teen category at The Dance Awards 2017, a major accomplishment for her!
We are so excited to see where her dance career takes her, and have been lucky enough to have her model for us for the last few years. Check out Kate through the years below!

See more photos and videos of Kate, follow her Instagram, and read her VIP Spotlight Q & A below!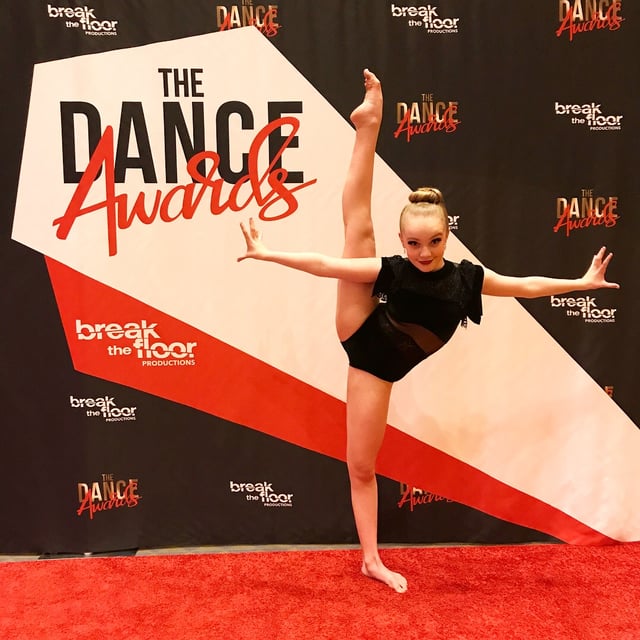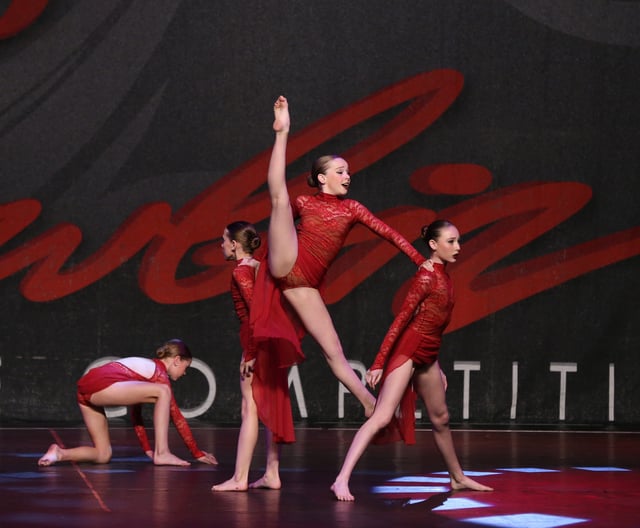 Kate at Showbiz 2016, wearing online style Jubilee.
Kate at Showbiz National Talent, where she won 1st Overall Teen Solo 2017!
Meet #LineUpVIP Kate:
What's your dance story?
I started dancing when I was just 3 years old at my current studio, Dance Arts Centre in Chanhassen, Minnesota. My Mom put me in dance class to keep me busy. Every day since then, I have fallen more in love with dance. I started out in recreational dance but then made the switch to competitive dance. I am going on my 9th year dancing competitively.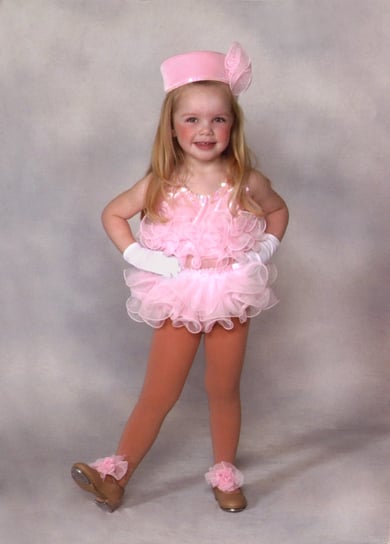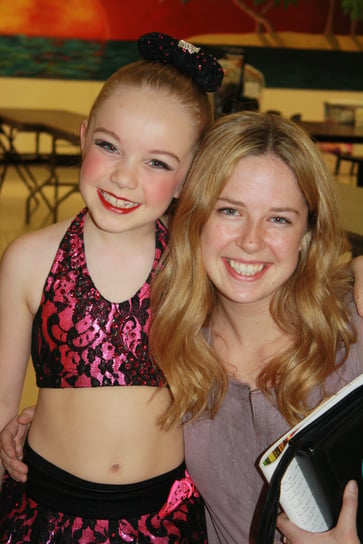 Left- Kate at her first recital, age 3. Right- Kate and her first solo choreographer, Laura Van Riper!
What grade are you in and what's your favorite subject in school?
I am in 8th grade and my favorite subject is Math!
Who is your favorite choreographer?
My favorite choreographer is Mollie Sylvestre. She has been my solo choreographer and dance teacher for a long time. Mollie is so creative and knows exactly how to push me to the point I need to get better. We have a great relationship and I can't wait to perform our new solo this season! I can't thank her enough for all that she does!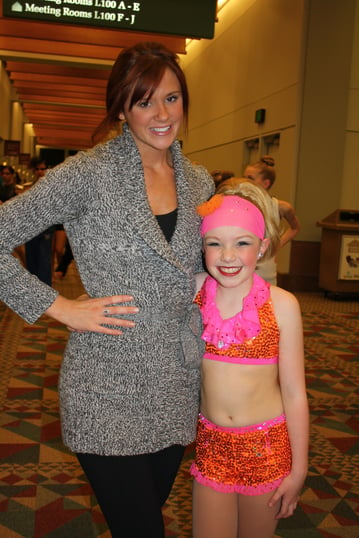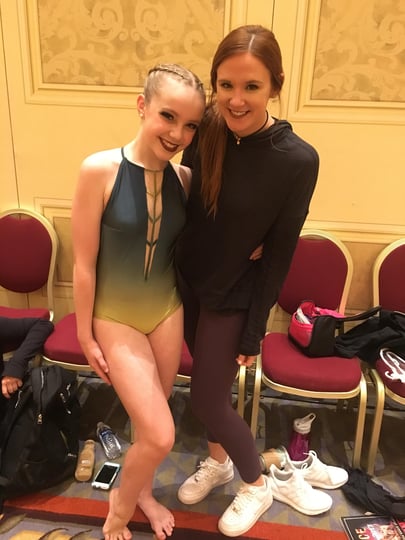 Left: Kate, 9, with Mollie Sylvestre. Right: Kate and Mollie at The Dance Awards 2017!
What's your favorite style of dance?
My favorite styles of dancing are contemporary and musical theater. They are very different styles but both allow me to tell a story through movements.
Why do you love dance?
I get asked this question a lot ... I love dance so much that finding the right words to describe the joy I feel while dancing is not easy! Dance is an escape for me, all my emotions are left out on the stage. I can live in that moment of time and nothing else matters. From the moment the bright lights shine down on me to the final movement of my dance, I am dancing from my heart. No better feeling!
What do you like to do when you're not dancing?
Dancing 6 days a week doesn't allow for a lot of free time! But, when I'm not dancing I like to hang out with my awesome friends or attend my brothers' (I have 3 of them ) sporting events.
Who/What is your spirit animal?
I think a spirit animal is someone who completely "gets" you and mine is Laura Van Riper. Laura was my first solo teacher and chose the song "Baby I'm a Star"! She just knew I would love to perform that. Laura is a very sweet, kind and creative person. We could literally talk forever about dance and life. I sometimes feel like she can just read my mind. I appreciate everything she does to support me as a dancer and person.
My Spirit Animal would have to be a Flamingo....they can balance really well on one leg and look pretty in pink ;-)!!!
What's your favorite Line Up Look?
A few of my favorite Line Up looks are the Mika top with matching briefs. It is the perfect outfit to wear at conventions or in dance class. You can also change the look by adding leggings or sweat pants for hip hop or tap! A few years ago our small group wore the stunning Jubilee [pictured above]. It was so flattering and vibrant.
What has been your favorite dancing moment so far?
One of my favorite dance memories (I have a lot!) was when Stacey Tookey, a professional choreographer,[pictured at right, at the closing show at the The Dance Awards Las Vegas 2017] called me out at The Dance Awards in 2016 during her class. We were dancing the combo and she stopped the music, called me out in front of everyone and said that the smile on my face and passion she could feel from me was something SHE will never forget. Amazing! Also, this past summer placing 4th in the teen category at The Dance Awards 2017 was so exciting. There were so many talented dancers and to stand among them all was just incredible!!!
Who are your dance IDOLS?
My dance idols are Stacey Tookey and Misty Copeland. I look up to Stacey because she is so inspirational. She teaches the best dance combos but also gives great advice. I love taking her classes. Misty Copeland has been a successful ballerina despite stereotypes. Her dance journey is incredible and her dancing is out of this world!
Donuts or ice cream?!
Love them both but will have to go with ice cream!!!
---
Related Blogs:
---