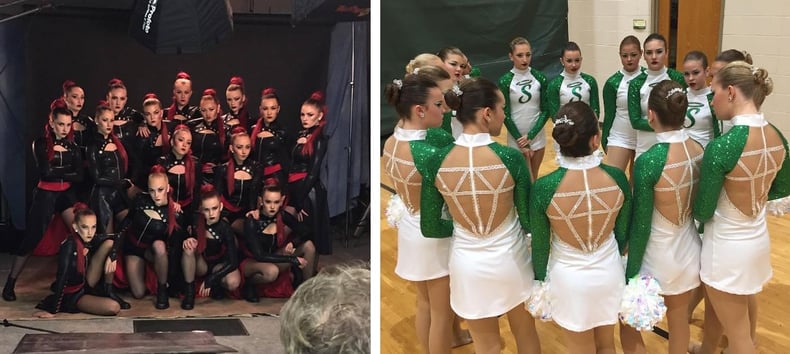 Team: Seton High School Varsity Dance Team
Coaches: Teresa Chiodi, Jill Lamey, and Anna Miller
Location: Cincinnati, Ohio
Style: Pom & Hip Hop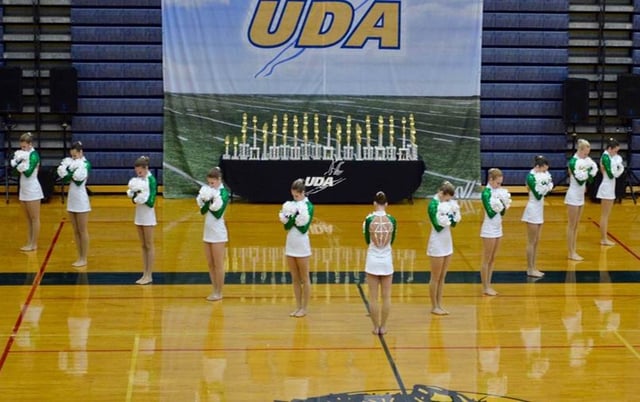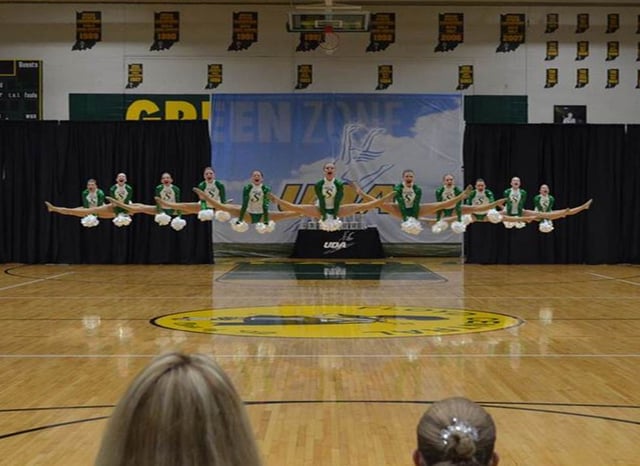 Seton Varsity Dance Team Goes Bold with Two New Dance Costumes
When it comes to their dance costumes, the Seton Varsity Dance Team isn't afraid to think outside the box! Last year's custom pom uniform was a striking hot pink and white lace up dress (complete with oversized bow!) to go with their Barbie theme routine.
This year's pom costume was just as bold, and had one very strong theme: Diamonds. "We wanted that to be reflected in the sparkle of the arms and then literally represented on the back," said Coach Theresa Chiodi. The unique mesh back features a large white diamond, perfectly accented with sparkling rhinestones!
For their hip hop routine, "it's a surprise for viewers, you will have to watch the routine live and see what you think. :-)" said Chiodi. Judging from the design and team pictures, below, it's not your average street wear inspired hip hop costume! Packing a strong, dark, and edgy punch, these girls are definitely going into competition sporting a distinct style. Leather look, lots of laces, and a an open front skirt make this a unique hip hop dance costume.
This all-girl Catholic private school, located on the west side of Cincinnati, competes locally and nationally at NDTC every year. Last year the team took 3rd place at NDTC in both Small Varsity Pom and Small Varsity Hip Hop! Congratulations on an exciting season ladies! Looking forward to seeing the mysterious hip hop routine in person!!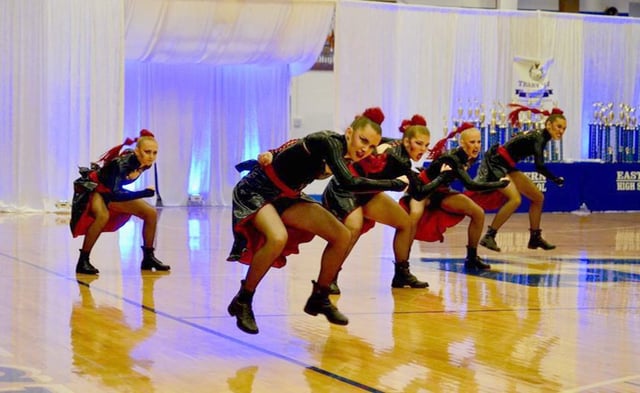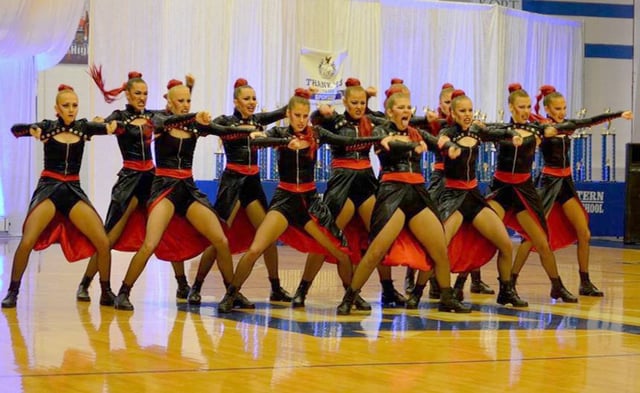 TLU Spotlight Q&A:
What makes your team unique?
We truly love each other. Many of us have been dancing for one of the Seton teams since the second grade, so we become very close over the years

… and are very welcoming of new girls joining the teams as we grow older.
The dance team is part of Athletics at Seton High School and considered a sport, just like our BB & VB teams.
How many routines do you have for the season?
5 routines for the season. One home routine for camp, two Nationals/Competition routines (pom & hip hop), a Christmas Kick routine and a Lip Synch routine for the Green Week pep rally.
What is your team's favorite song to perform?
We love performing to all the music of the pom routine, but in particular we love the "Glamorous" section from our competition Pom routine. It's super sassy and very traditional pom all at the same time.
What is your favorite memory?
Last season - 2016 Nationals getting 3rd place/bronze medals in TWO routines at Nationals. This season so far - when our coach was "over-caffeinated" at practice one day…that was pretty memorable (and hysterical). Also a favorite memory EVERY year is performing the Christmas Kick routine…it's such a magical time of year, and just a fun performance for so many parents and grandparents.
What are you most excited for this season?!
Crazy excited to take that stage again at Nationals 2017 [NDTC]!! Walking into the ESPN Wide World of Sports never gets old, and it is so fun competing against so many incredible teams from all over the country.
---