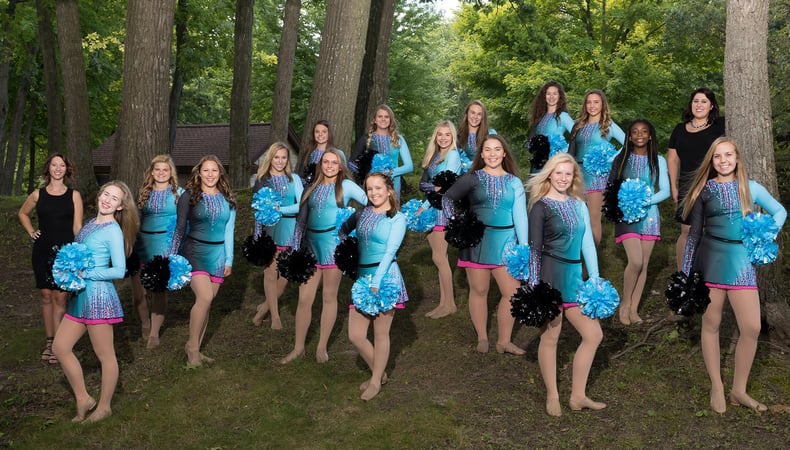 Team: West Bend West Varsity Dance Team
Director/Head Coach: Kelly Navin
Location: West Bend, WI
Style: High School Dance Team, Pom
West Bend West Dance Team Added a POP of Color to their Pom Uniforms
West Bend West Dance Team designed a unique color changing pom dress this year. "I knew I wanted something very different than in the past by adding a pop of color, but I still wanted to keep our traditional school colors," coach Kelly Navin explained.
"I wanted some form of color blocking to help enhance the choreography, but wanted a unique design on the bodice," said Kelly. An ombre design was a unique way to achieve a color change from one arm to the other, with the two colors fading together on the bodice.
Finding inspiration from online style Countess, the team recreated the jeweled neck pattern on the bodice, sleeve, and skirt of their pom dress using sublimation. This technique allowed them to print their own custom design directly onto the fabric of their uniform, giving them the one-of-a-kind look they were looking for!
West Bend also chose a bright, pink under skirt that really popped against the traditional school colors of black and teal, and added to the color change concept when they kicked. "The team and I love the final design!" said Kelly.
Check out photos of the team and more Q & A with West Bend below!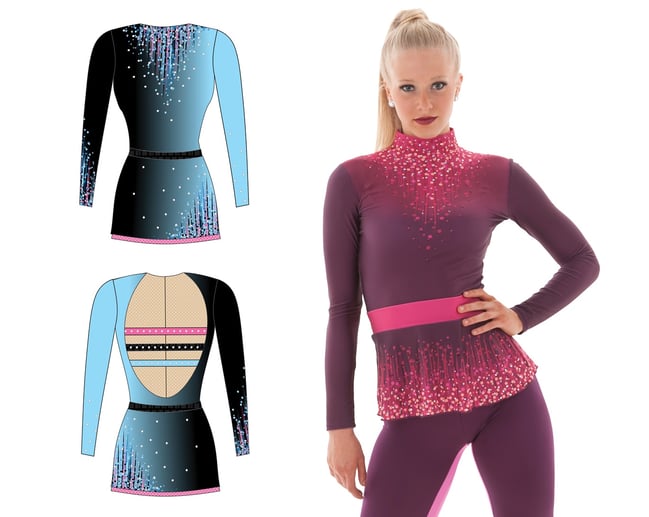 West Bend West Dance Team's costume illustration (left) and inspiration style Countess (right)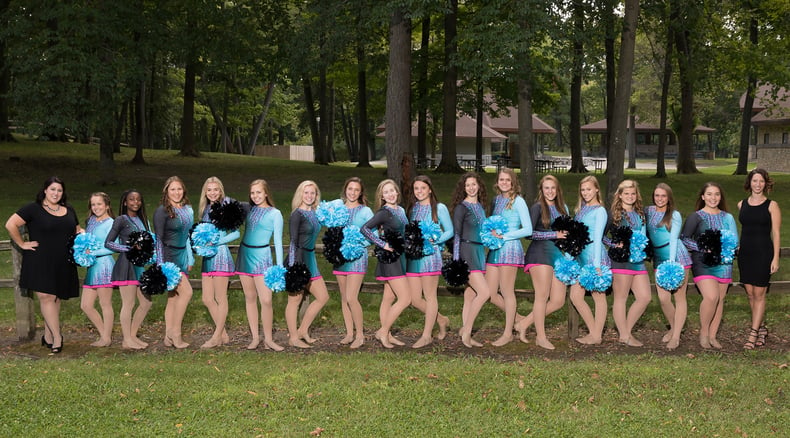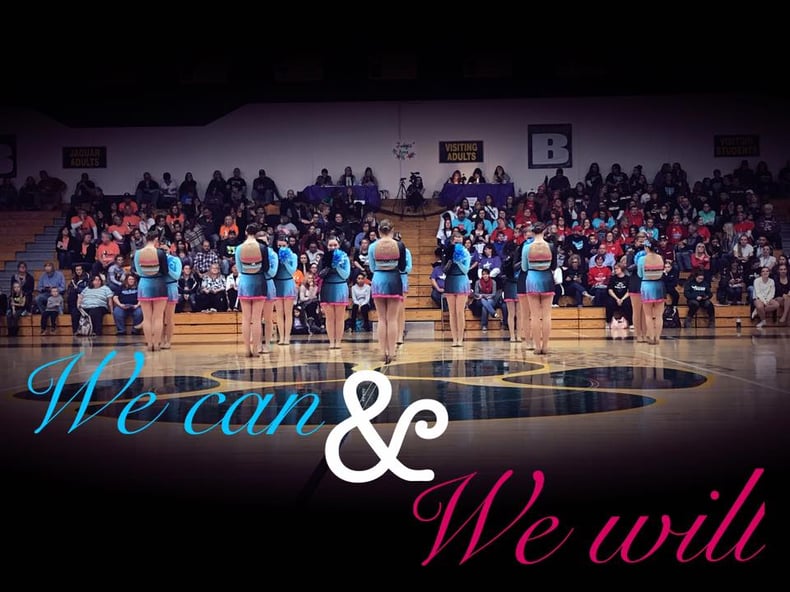 What was your competition music?
Our competition pom song is a mix with a theme of "strength and confidence."
What makes your team/group unique?
Our team is big on making goals throughout the season. It allows them to be focused on short term goals to ultimately reach their fullest potential.
What is your favorite fan memory, or what are you most excited for this season?
One of our favorite memories was competing competition pom for the first time. When they walked off that floor, they were so incredibly proud of themselves and each other. I knew then that I would be the most excited to see them progress after each competition with this routine because of their passion and desire to become their best.
What was your team's biggest challenge/opportunity this season?
Our biggest challenge was balancing our leadership. Half the team are seniors so there are many leading voices to be heard. We were able to come up with some ground rules to allow all voices to be heard and so those voices enhanced each practice.
---