Every year we start designing our latest costume collection by doing a lot of research. We look at what teams are wearing at competition, what our customers are designing, and the fashion trends on the runway. Despite the diversity, there's always a few clear trends that emerge! Here's a look at 3 of our favorite dance costume trends for 2019 :
1. Modern Unitards
We'll admit, we didn't quite understand this costume trend at first - but then we saw it in action, and we were blown away! Pair long legs with a bold open back, a bare arm silhouette, or striking mesh accents. Or add capri length mesh leggings to a leotard to get a similarly innovative look. The key to this look is a direct simplicity meant to show off your lines.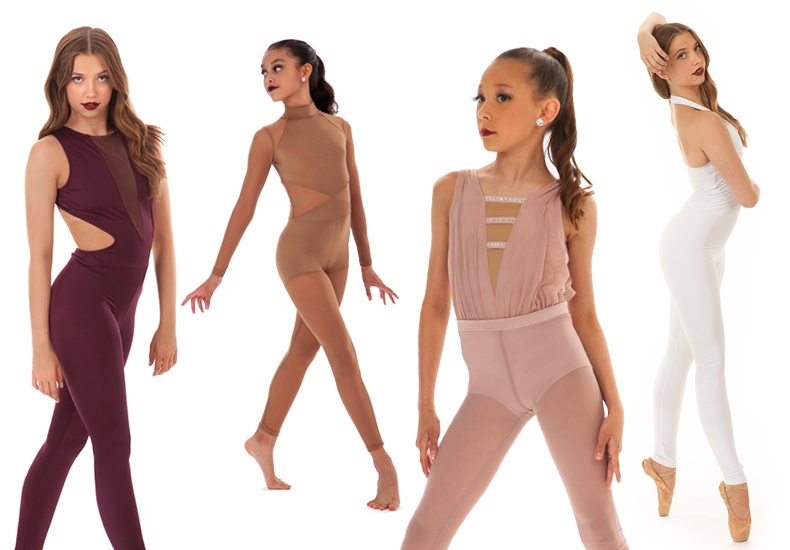 2. Ruched Skirts
Last year the biggest skirt trend was the open front skirt, and this year's choice skirt has a similarly unique twist. Add layers and a touch of femininity with gathered and ruched skirts. Use alone across the back as an open front skirt, or pair a gathered front piece with a longer and more flowing skirt for added dimension. This skirt is a great compliment to a romantic look!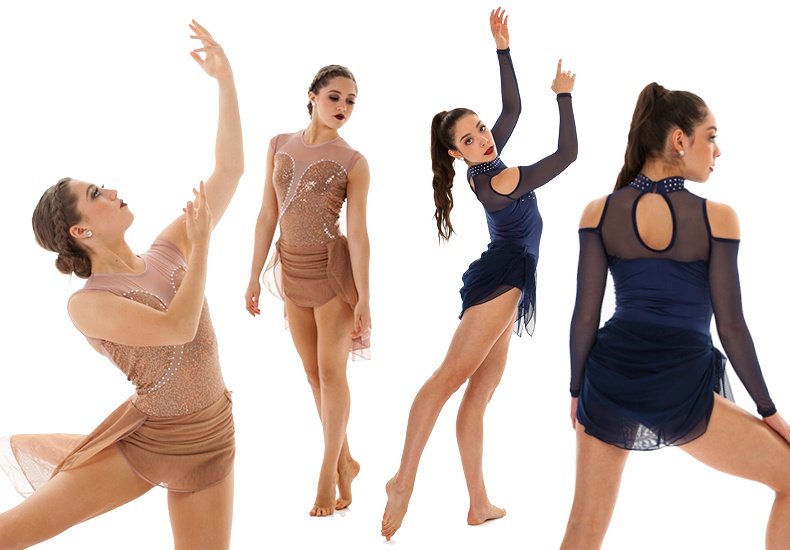 3. All Mesh
Mesh is everywhere - from insets of micro mesh to added dimension with oversized textured, and overlays of flowing layers. Our favorite way to incorporate the mesh trend has to be full mesh leos and bodysuits! Add interest with a gradient fade, or layering the prettiest neutral colors.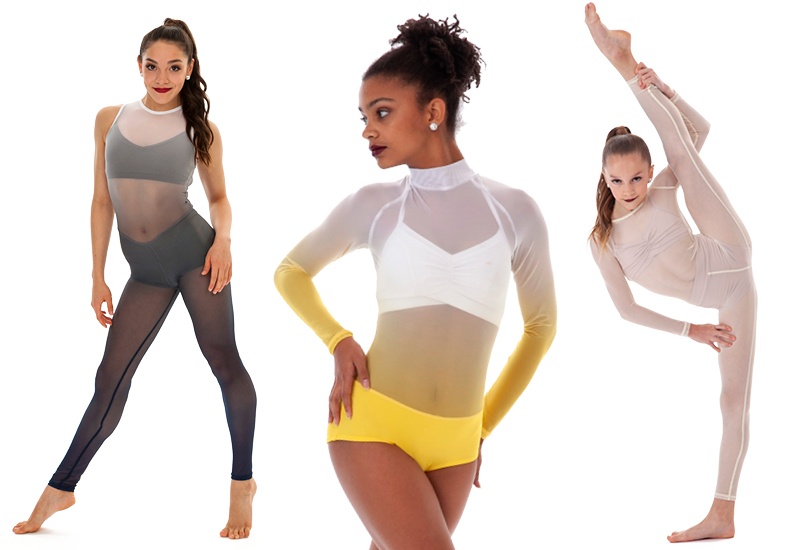 ---
Looking for more trends for dance costumes? Check out the full 2019 Ultimate Trends Guide: