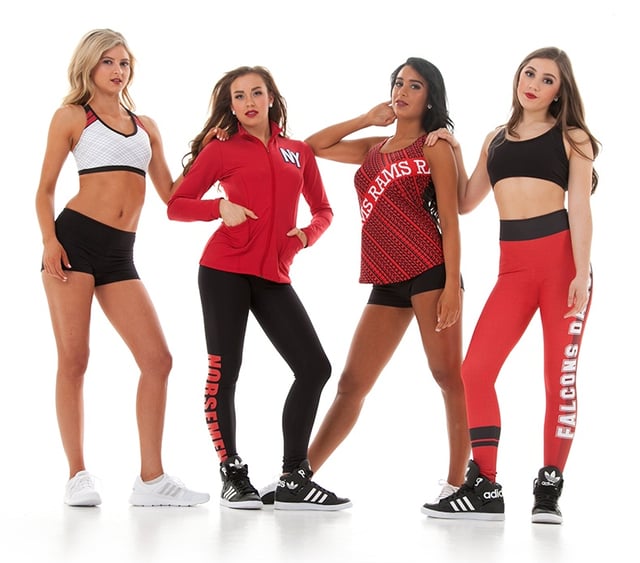 When spring starts rolling in, we know you've already started planning for next season. First step: form your team. Second step: team apparel! Are you trying to find some fun ideas for apparel besides the standard shirt and spirit jersey from you local t-shirt shop? Check out a few of our favorite trends for dance team warm-ups and practice apparel below!
Mesh Galore
From workout wear to team apparel, mesh is every where! Insets of mesh, full mesh shirts, large hole mesh textures, you name it! Our new favorite leggings have a stripe of mesh for an extra on-trend detail, along with team lettering of course!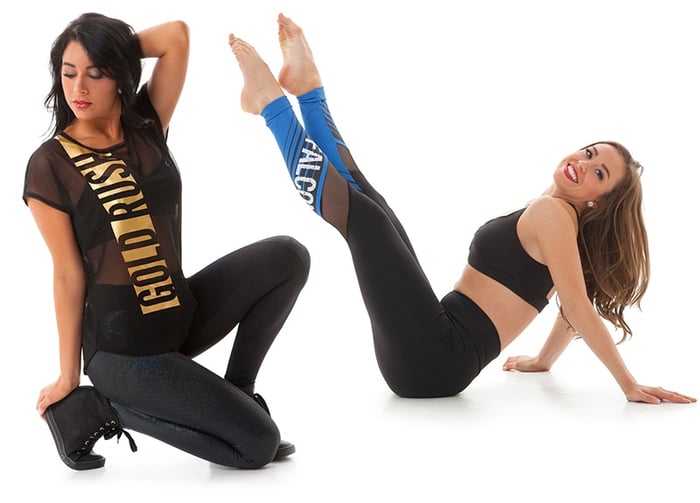 A Versatile, Slim Fit Jacket
We know you have one: that perfect fitting jacket you want to wear everywhere. It's contoured with a little added length, and just putting it on makes you feel stylish and motivated to get to cycle class!
So who's to say your favorite yoga jacket should only live inside the gym?! Add a little lettering, and bam, you have the perfect warm-up jacket you know the whole team will love.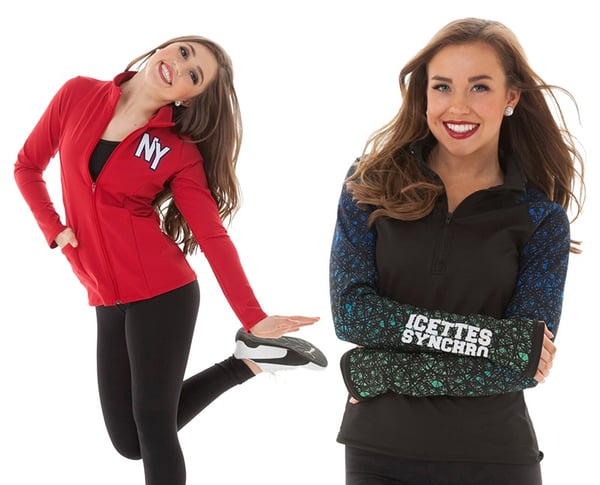 Essentialism
We've been getting into the minimalist mindset lately. Like the capsule wardrobes and the KonMarie Method trends, it's about eliminating the fluff, and getting to the good stuff. Consider stylish things you can repurpose for a variety of activities, in high quality materials that will stand up to wear. So, slim down your team's wardrobe (and maybe even your budget) to make room for the highest quality pieces that could work for practice, camp, or gameday!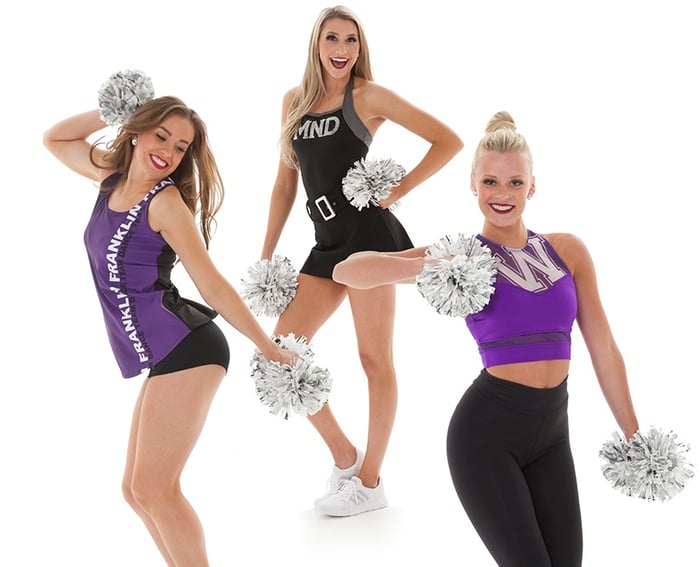 The Bomber Jacket
The bomber jacket has fully infiltrated ready-to-wear fashion, and it's the perfect dance team accessory as well. Stylish enough to amp up your hip hop game, yet roomy enough to fit over your jazz costume as a warm-up jacket. It'll be the cutest, most flexible piece in your team's wardrobe!

Bold Leggings
Did we mention we love leggings? Basic black leggings make an every day appearance here at the office, but when it comes to team apparel, the bolder the better! Ombres, oversized graphics, a mix of textures, and diagonal lines make for some unique bottoms. Perfect for practice or paired with a warm-up jacket for those chilly Friday night light game days.

---