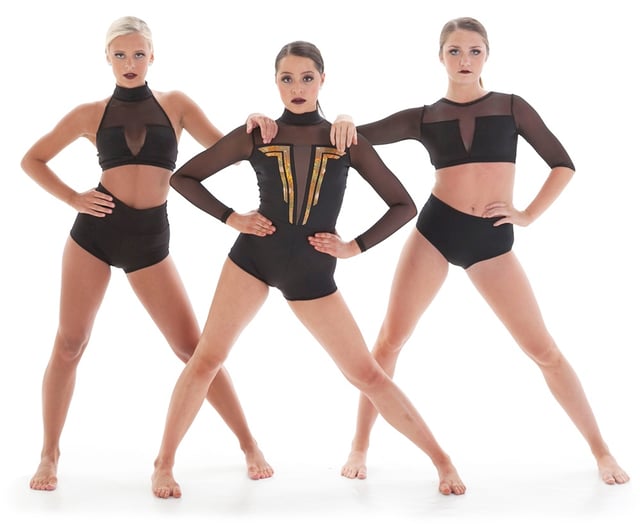 It's an exciting time as college and high school dance teams are coming back from camp, schools and studios are back in session, and routines are conceptualized! Looking for a little inspiration as you plan for your next season? We pulled together some of the favorite jazz dance costume trends for 2017 - check 'em out!
1. A Fresh Take on Lace
Lace and appliques have been trending strong for quite some time, and while we still love this feminine look, we were starting to feel that a unique twist is in order.
One of the coolest things we've seen in a while? Adding a "second skin" with lace printed on mesh, creating the appearance of a lace tattoo! So edgy, we love it!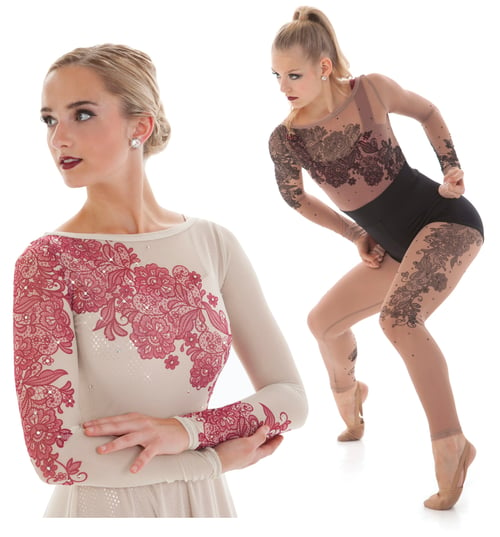 ---
2. Sparkling Patterns
What's better than creating your own textile design? Making it sparkle! Get even more creative with this highly customizable technique. Sublimate patterns, flowers or style lines on eye-catching fabric that will give you maximum shine from a distance.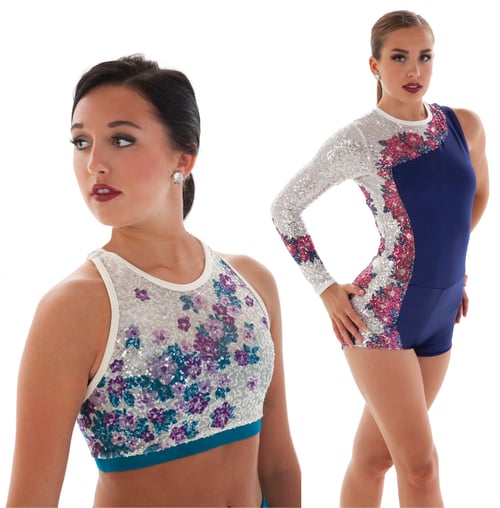 ---
3. Futuristic
Fashion meets technology with this edgy jazz look! Angular shapes, streamlined structure, and chic metallic fabrics evoke ideas of robotics, space age, and your favorite sci-fi movies!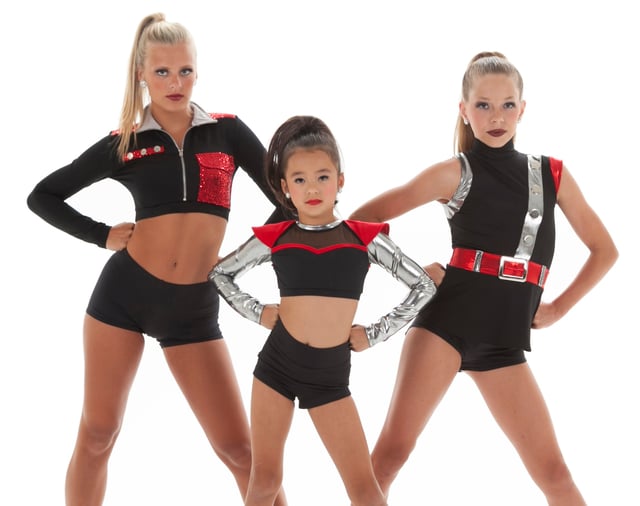 ---
4. High Waist
This was also one of the top Cheer uniform trends, and for good reason! Lately, when we want to give new life to an old style at The Line Up, we simply pair a top with a high waist short or skirt and it instantly looks more up-to-date! It's the perfect addition to a crop top and the ultimate in figure flattering!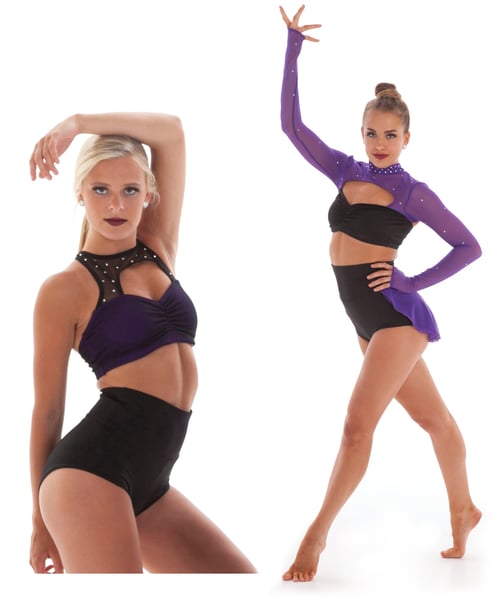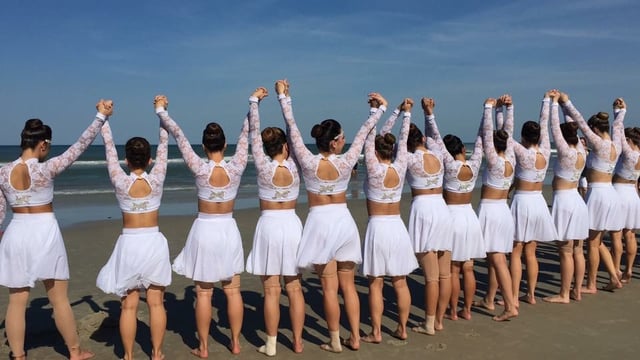 ---
5. Peplum Leotards
Pair a peplum with a leotard for a modern and striking look! So what's a peplum, you ask? It's a short flared skirt, that hits at the natural waistline. The right peplum can create a slimming effect, provide a feminine look, and give any style an up-to-date feel!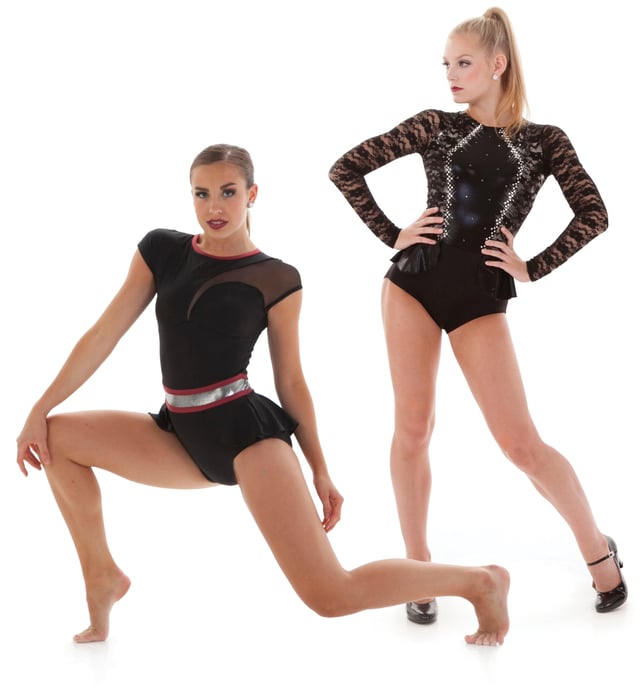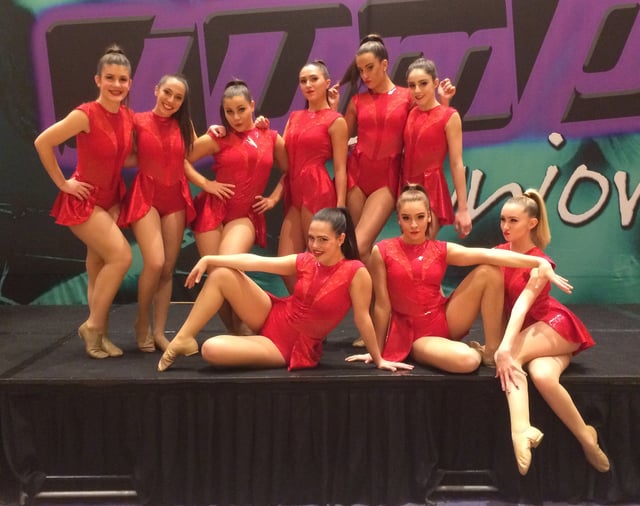 ---
6. Mixing textures
Trending fabrics like Zsa Zsa (sequin encrusted), lace, Charlize lace (sequin encrusted lace), mesh, and slick myst metallics create the perfect opportunity to mix textures for drama! They'll give a little extra depth and dimension, especially when used with the perfect finishing touch - rhinestones!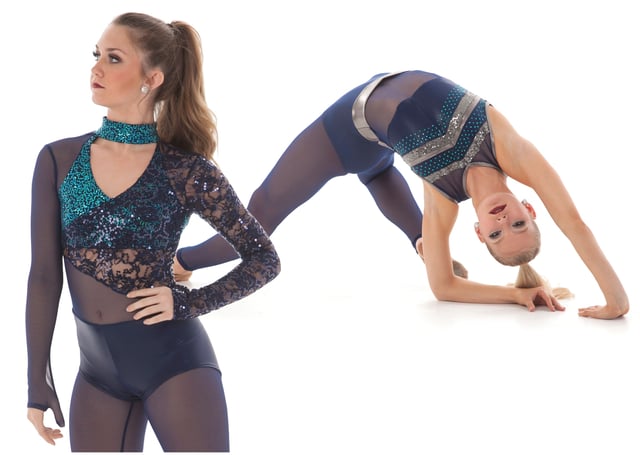 Spring Lake Park Dance team combined Charlize sequin lace leggings with a mesh animal print top - both rich in texture!
---
7. Spangles
The most exciting new way to add sparkle? With spangles - threadless sequins that are heat set to your garments. New technologies allow you to go graphic and create patterns and designs out of sequins. Flowers, chains, waterfalls, geometric shapes, you name it! Added bonus: it's cheaper than rhinestones, while still maintaining maximum shine at a distance!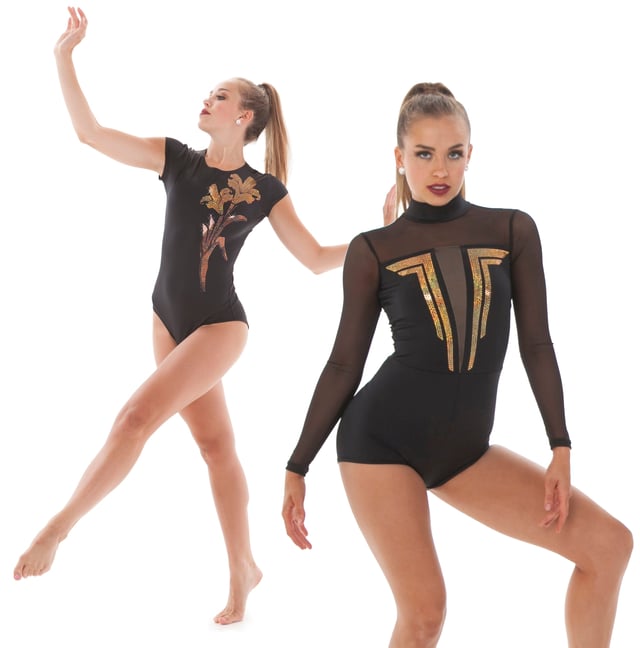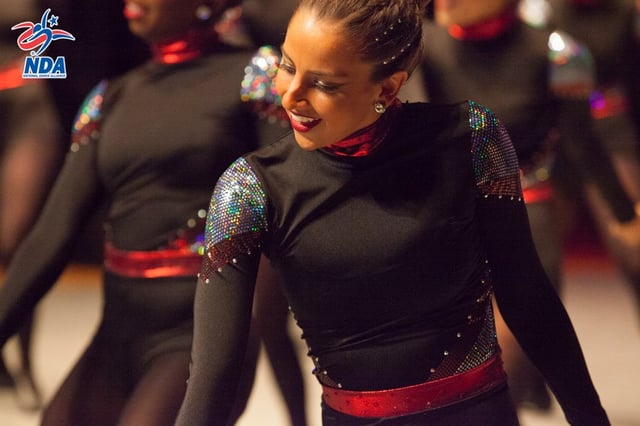 ---
8. Strappy Back
We've been spotting dynamic and strappy backs on many teams - perfect for creating a little surprise drama! The best way to pull this look off? Maintain a wide and open back so straps can take the full stage! Or, try adding sparkle just in back for a grand gesture like South Metro Dance Academy, below!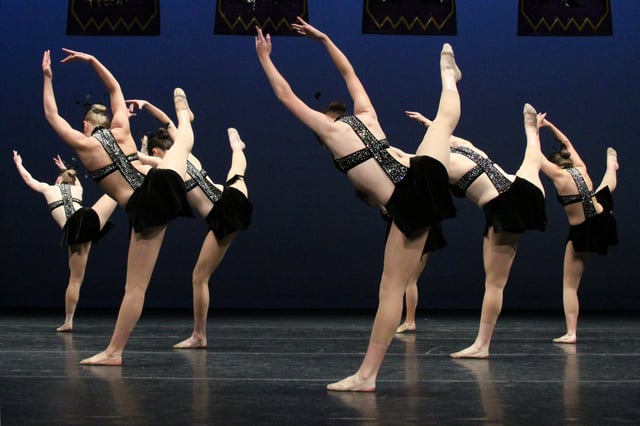 So what do you think? Will your team be rocking any of these dance costume trends this season?
---