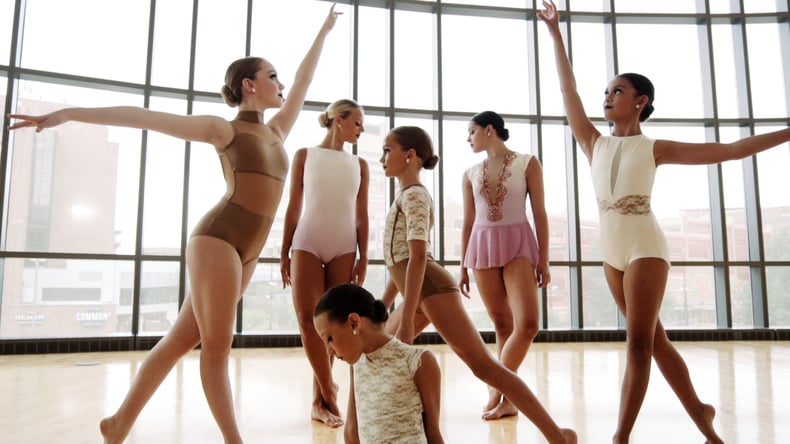 Our 2018 Dance Costume Collection is here! To celebrate we've rounded up our absolute favorite looks and paired them with some amazing and talented dancers (aka our models)!
To curate this year's collection, we discovered what inspired our customers this past year. For lyrical and contemporary it's romance: soft and feminine nudes, floral patterns and lace, and sheer layers. For jazz and tap it's intensity: playful fringe, plenty of energy, and bold strength. For hip hop it's fierce and theatrical: looks drawing inspiration less from street wear and more from music videos and NBA dancers.
Get inspired and take a peek below!
Introducing ... The Line Up's 2018 Dance Collection!
Designed to ignite your passion.
Styles shown: Jupela, Octavia Ombre, Roseangela, Imagine, Cora, Kinsley
Designed to elevate your performance.
Styles shown: Charlene Leo, Azalea Top, Crop Sweatshirt
Designed to stretch your limits.
Style shown: Briar Top
Designed to show your strength.
Styles shown: Champagne Leotard, Tribal Mesh Leotard
Designed to entertain and enliven.
Designed to amplify the intensity.
Styles shown: Tigra Top and Brief
Designed to let you shine on the floor.
Style Shown: Jolynn
Designed to maximize your artistry.
Style shown: Sansa Leotard
Designed for sophisticated elegance.
Style shown: Legacy
Designed for sheer grace.
Styles Shown: Floral Mesh Leotard, Jude Skirt
Apparel at the intersection of performance and style.
Styles Shown: Luca Leotard
A very special thank you to the talent that made these videos shine:
Choreographers: Pam Gleason and Mollie Sylvestre
Dancers: Tatum S, Maddie R, Kate H, Vanessa B, Ali O, Sydney I, Tina F
---
Recommended Blog Posts:
---