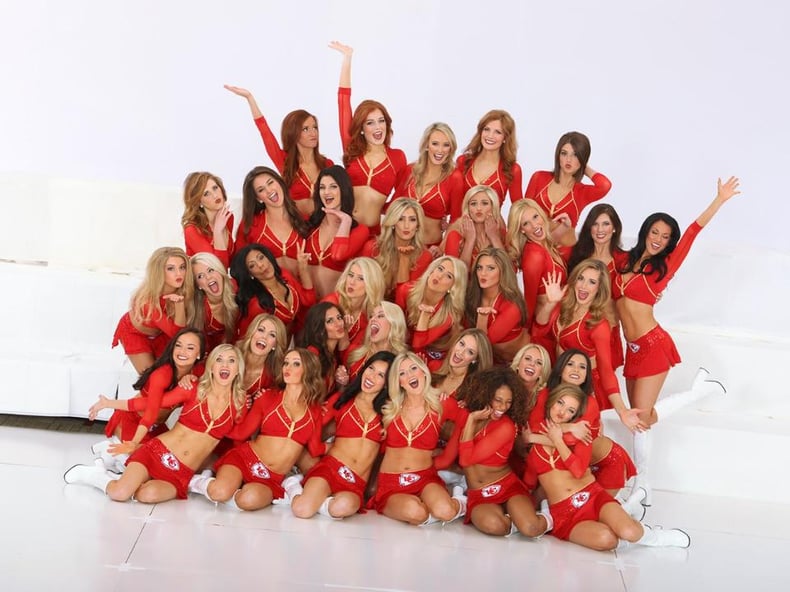 Team: Kansas City Chiefs Cheerleaders
Director: Stephanie Judah
Location: Kansas City, Missouri
Style: NFL Cheer

Should They Go Red?!
Last spring the Kansas City Chiefs Cheerleaders decided it was time for a new look. When Director Stephanie Judah contacted us to help her design a new signature uniform, the biggest question on the table was: should they go red?!
The question of red was something they've thought about before. "Stephanie initially concepted the idea of making their signature uniform red at the start of their 2016 season, however, the timing wasn't right so we put the idea on hold until this year," explained Megan, their account manager at The Line Up.
The Chiefs, like many pro NFL cheer teams, had been sporting a white uniform. White was a great choice for very good reasons - it pops on the field and looks great on a variety of skin tones.
But to really set themselves apart from the competition, the team decided to take their current uniform's silhouette and update the colors for a fresh look.
After 8 years of wearing white, this summer Chiefs Cheer unveiled a new, bold crimson signature uniform! Check out this fun video of the uniform unveiling - we loved seeing the cheerleader's reactions!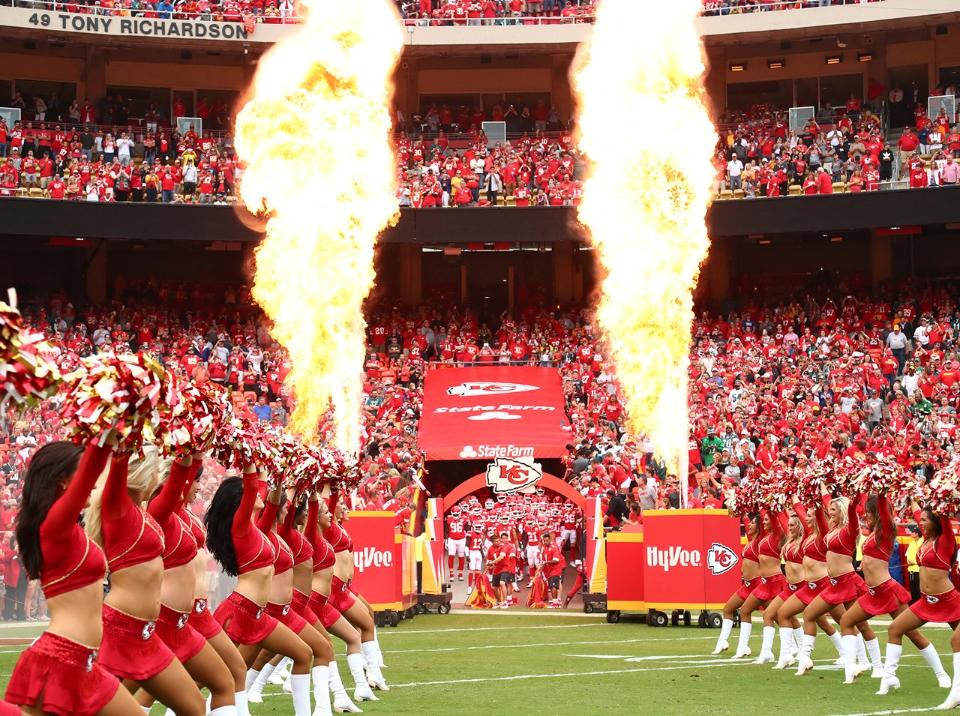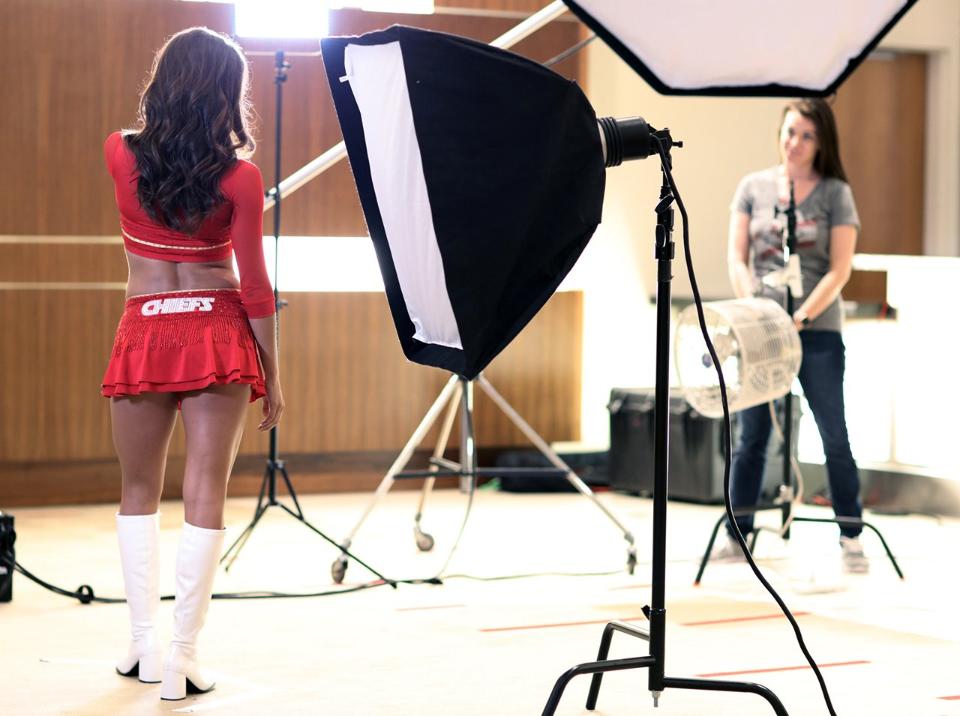 Simple Changes for a Bold New Look
During the design process, it took a couple of prototypes to get the best balance of colors and fabrics on the top and skirt. "The first go at it, the garments looked too sporty and athletic, rather than glamorous," Megan said. "So we tweaked some things and changed the rhinestone color, which made a big difference."
The final look was a great example on how simple color changes can make a huge impact. The overall design of the outfit remained the same, except for a new color and fabric combination.
"What they did was a simple way to re-glam their signature outfit, without totally redesigning it," the designer Michelle said. "Fabric changes make a huge difference and it looks like a completely different outfit from the original, in my opinion!" So true!
Another benefit of keeping the same pattern? No surprises with fit, which made sizing easy, and no patterning fees!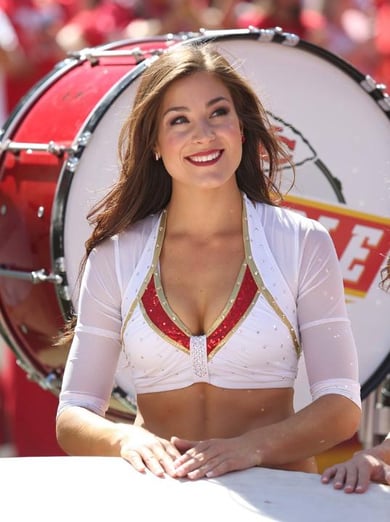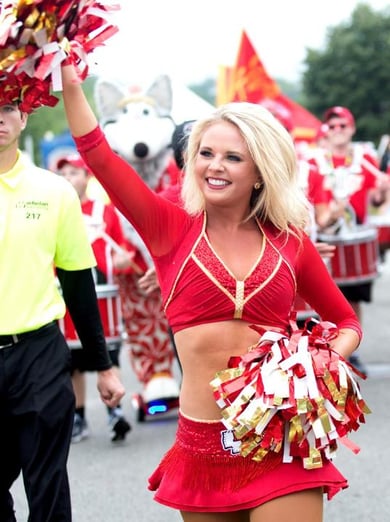 Last year's white uniform (above left), and this year's new red uniform (above right)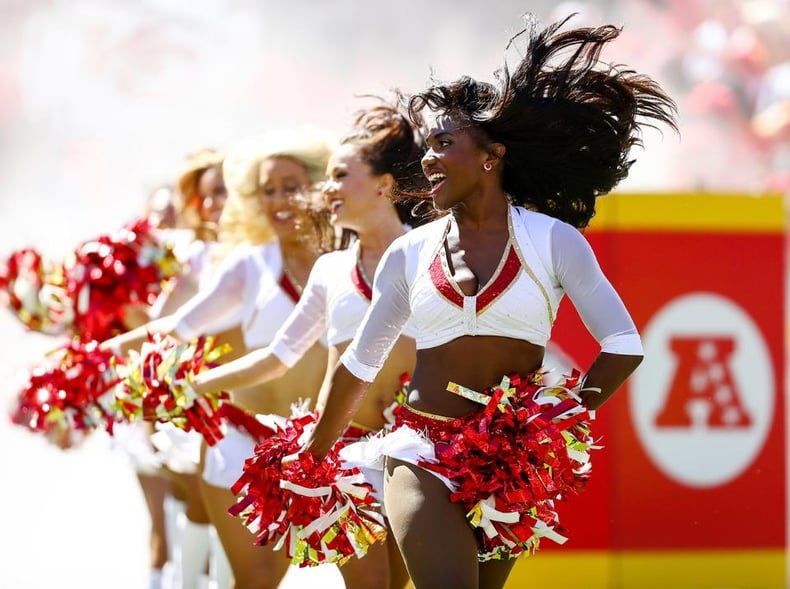 A Collaborative Process
With a little time - four months from design to order shipment - and collaboration, the Chiefs were able to create a custom uniform that maintained their brand, kept the glamour, but still gave the team a fresh look!
"Designing uniforms is a process. But having a team of individuals that you trust and can work well with is imperative to creating your final vision," said Stephanie. "Working with Deb, Megan and the entire Line Up group is exactly that, a Team. I appreciate the open and honest dialogue and the creativeness that occurred as we worked and developed our new look. We absolutely love our Red On Red!"
Thanks Stephanie - we can't wait to see more in the season to come!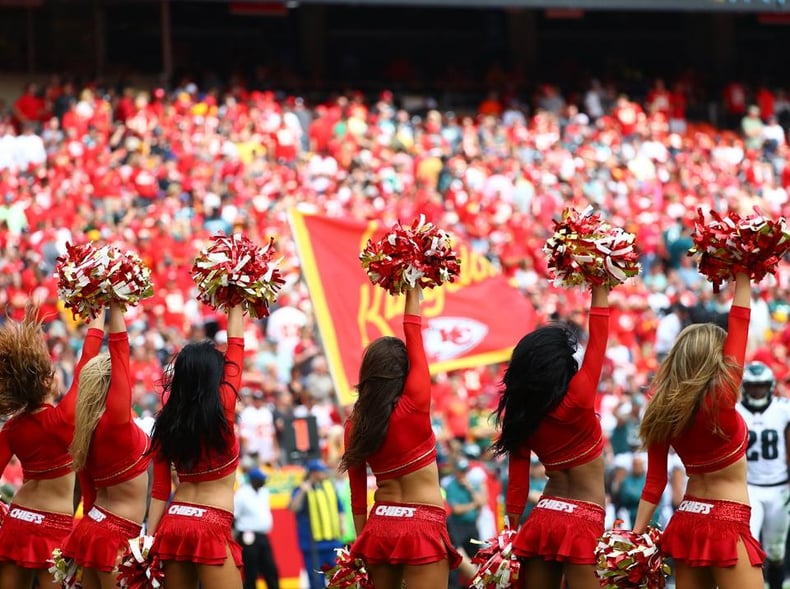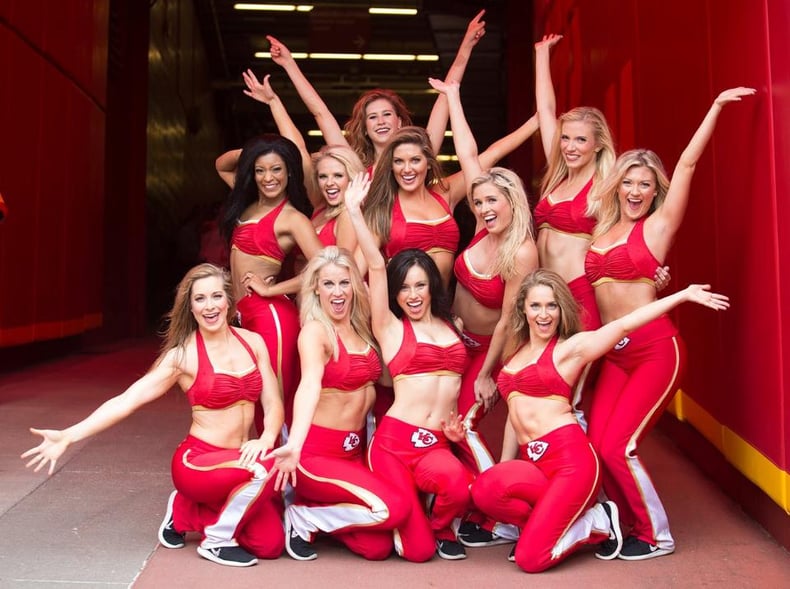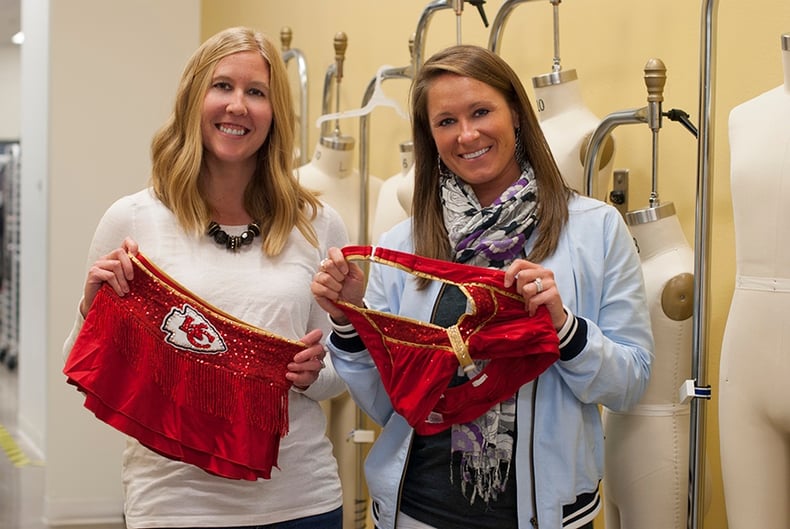 The Line Up employees Michelle (Designer) and Megan (Account Manager), who worked on the KC Chiefs project
---
Check out more signature cheer uniforms of the NFL:
---