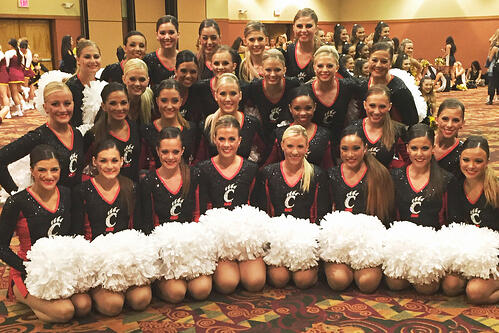 University of Cincinnati premier custom pom dress
Camp season is coming to a close and teams are gearing up for football season, which means we've got Game Day on the brain!
Earlier this month we spotted some amazing dance teams at UDA college camp, where they dressed in their game day uniforms and performed their traditional fight songs in front of the entire camp. It was great to see the wide variety of school traditions and styles!
Check out a handful of teams in their uniforms from The Line Up:
Read More
Topics: Cheer, Pom & Gameday, Team Apparel & Warm-ups, Looks We Love: Costume Round-ups, College