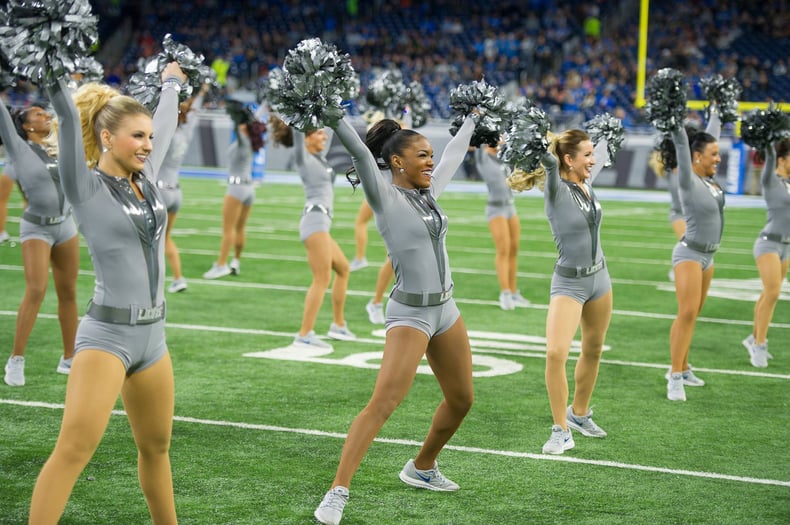 The Detroit Lions football team unveiled some new uniforms this year with their recent rebrand. The organization removed black from their branding and logos while keeping their traditional "Honolulu Blue" and Silver colors that have been with the team since 1934!
With new team jerseys and apparel comes new cheerleader uniforms and we were honored to help the Detroit Lions Cheerleaders out this year! Check out the cheerleaders' new apparel, below:
Color Rush
The Detroit Lions Cheerleaders recently debuted their new Color Rush Uniforms to match the all-silver uniforms the football team was wearing. The team's uniforms are unique in that they are the only team to have gray as their Color Rush uniform color!
"The silver biketard was based on the web style Chase Biketard Pro, but with a few modifications - and a blinged out Lions logo - to make it just right!" explained Line Up Account Manager Lindsey. The cheerleaders rocked this look with a fierce high pony!
Check out a full list of our favorite color rush uniforms from last year here: Looks We Love: NFL Cheerleaders' Bold Color Rush Uniforms! >>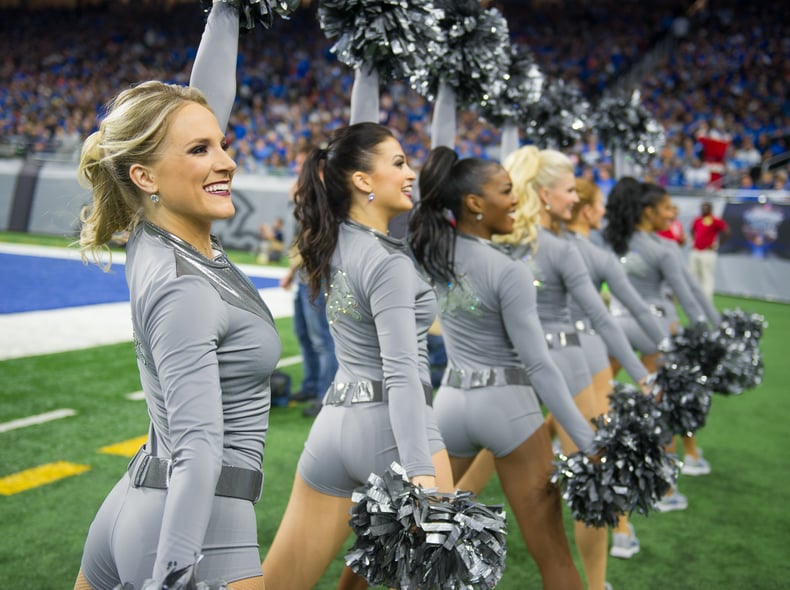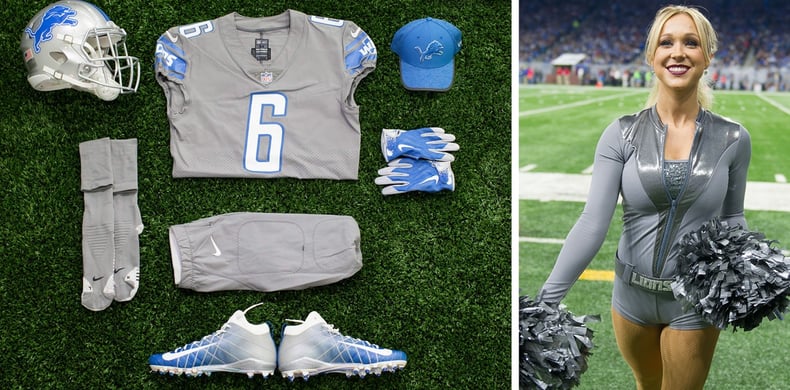 Signature Blue and White Top
This classic sporty bra top is a staple in the Lions Cheerleaders' wardrobes! A pop of blue on the back adds a nice color change. The rhinestone and dye sublimated Lions logo on front is the perfect combination of feminine and athletic. The simplicity makes for a truly versatile top that can be paired with anything!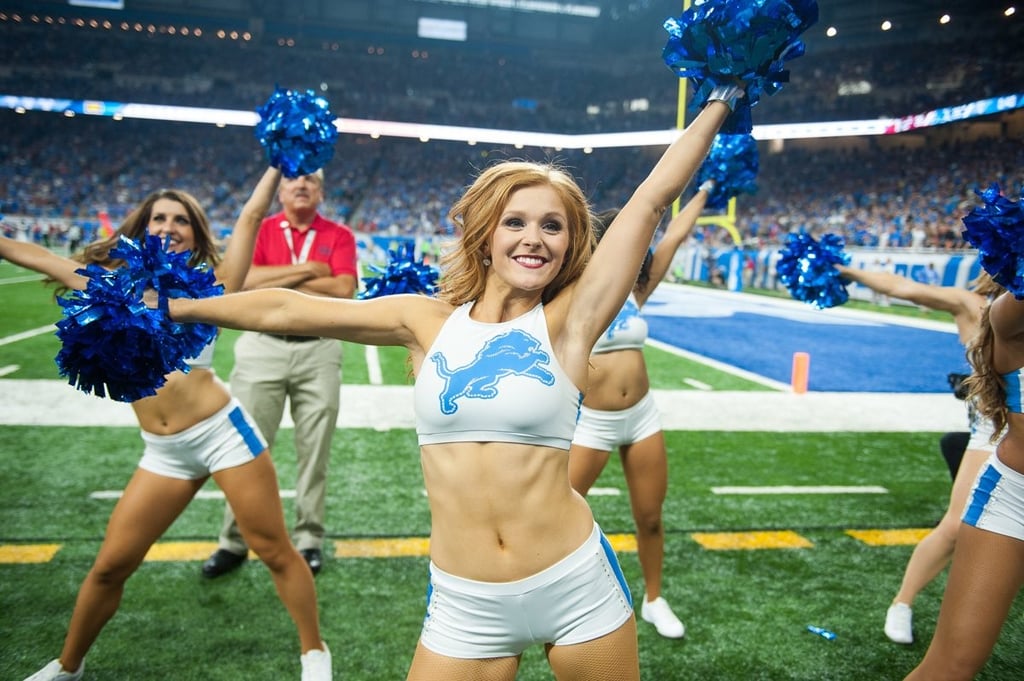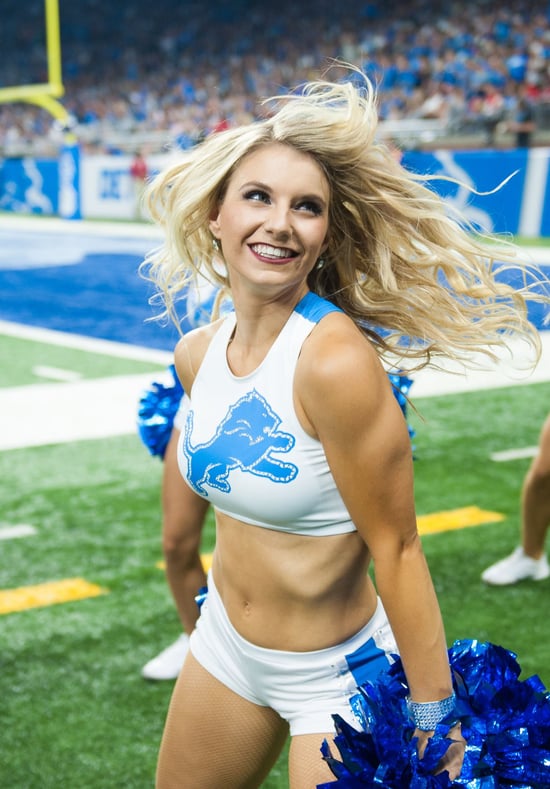 Breast Cancer Awareness
Every October, NFL teams sport bright pink in honor of Breast Cancer Awareness month! This year, the NFL partnered with the American Cancer Society to bring the Crucial Catch games during the month of October. They expanded their campaign to include and raise awareness for all types of cancer.
For their Crucial Catch game, the Detroit Lions Cheerleaders paired a white and pink bra top with athleisure inspired leggings, and colorful poms to represent the different types of cancer. We loved how this look popped on the field!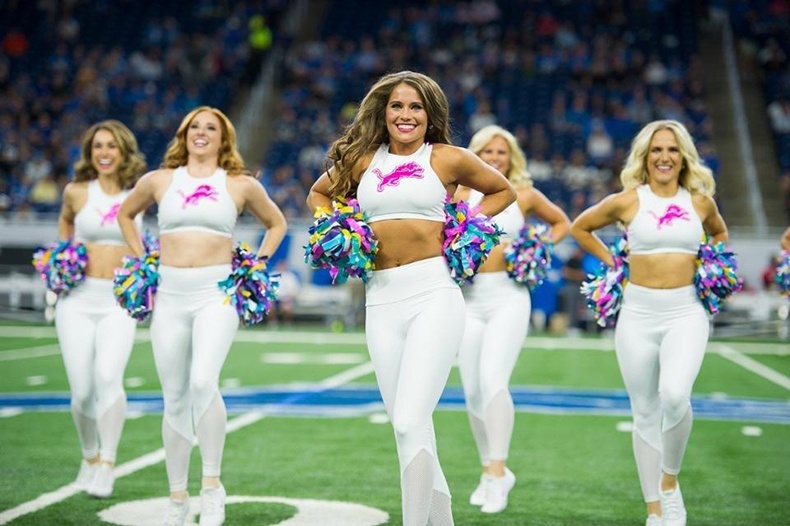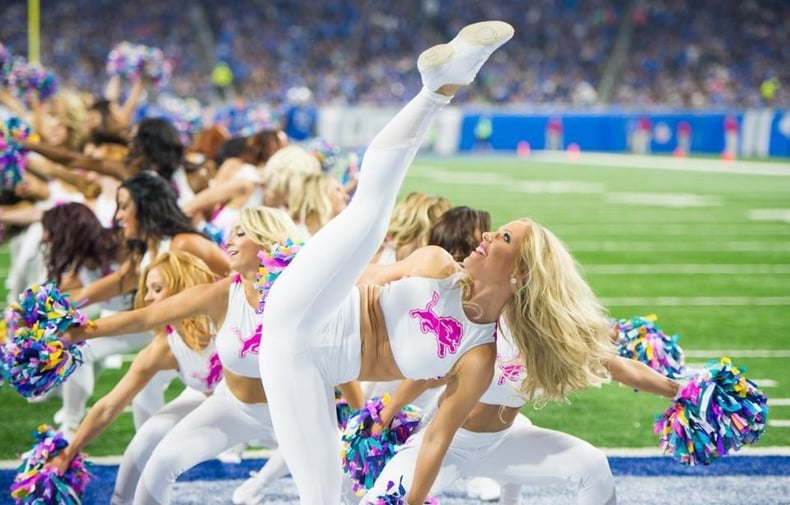 Sublimated Mesh
The Lions' signature Honolulu Blue color is in full force with this sublimated mesh top and coordinating skirt. "The top and skirt is really stunning in their custom blue color," said Designer Michelle. We love how it looks paired with an oversized Lions logo!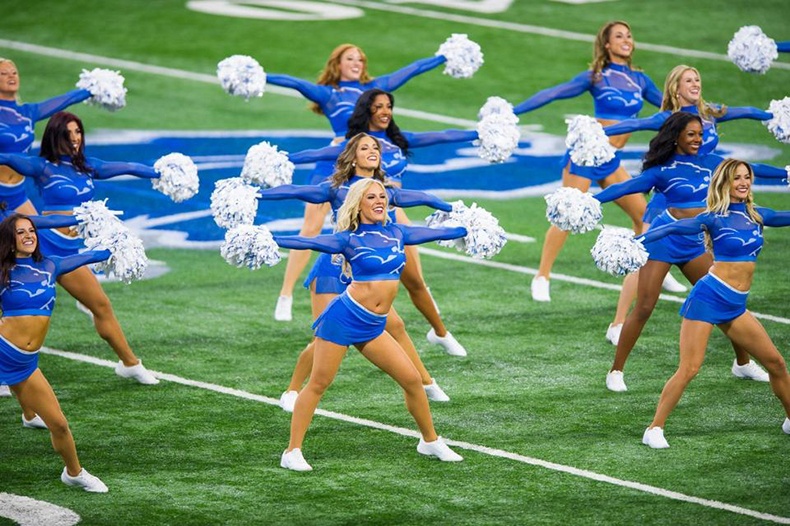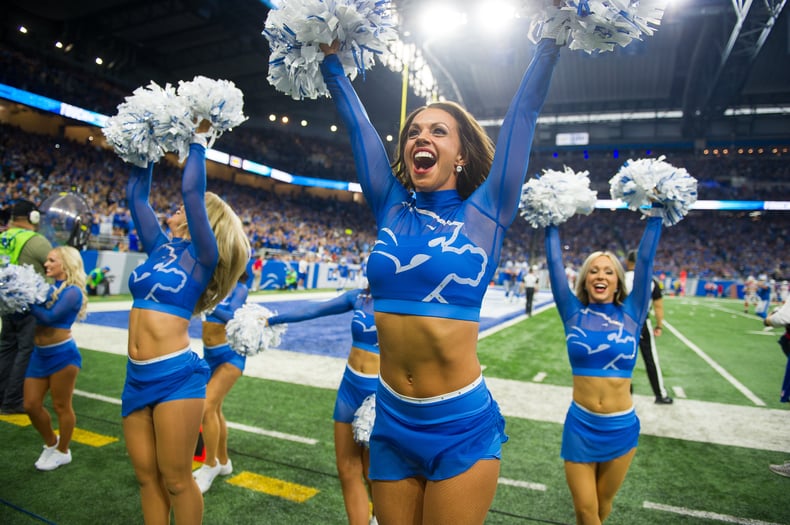 Warm-Ups
When the Detroit Lions Cheerleaders aren't performing, they wear their signature silver warm-up jackets which are based on the Pathway Jacket - one of our personal faves!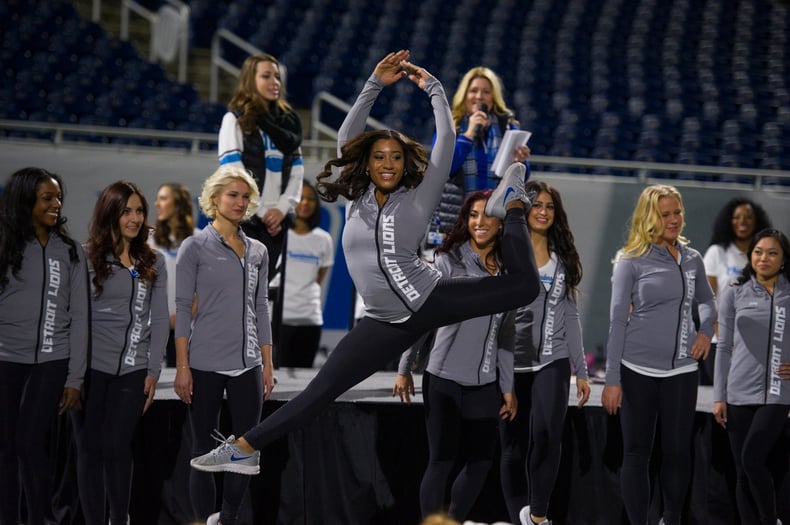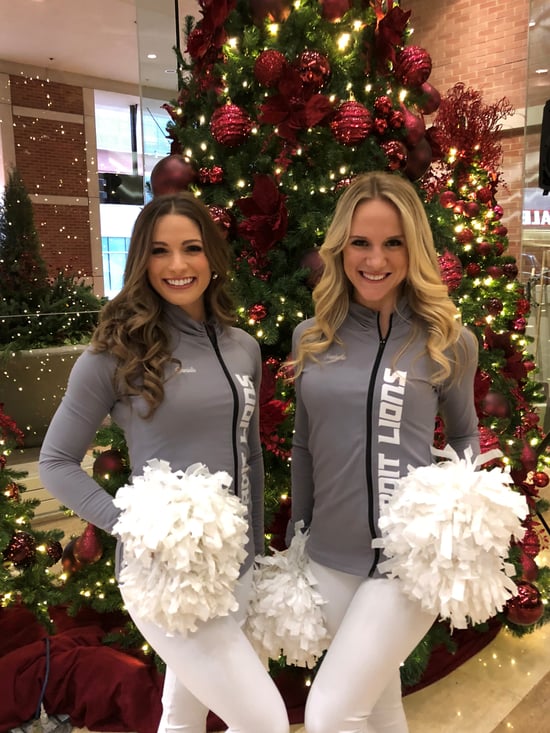 ---
Check out more signature cheer uniforms of the NFL:
---