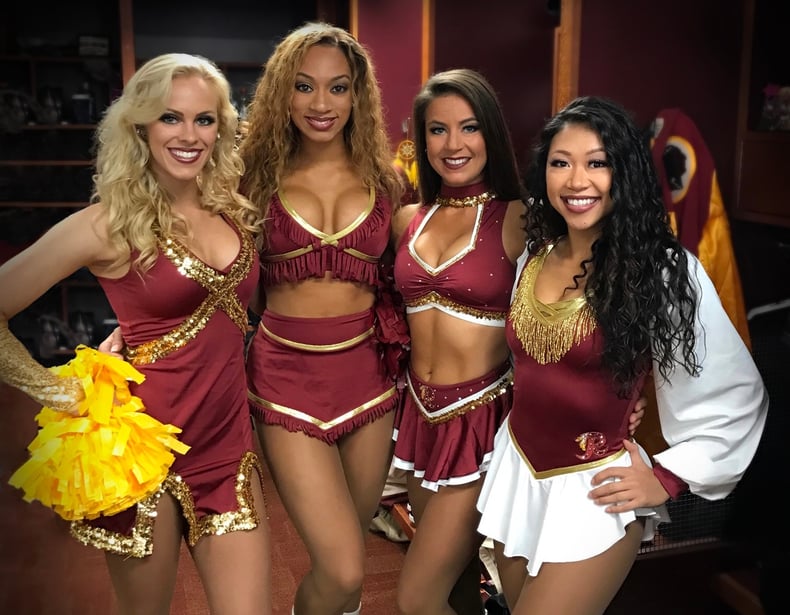 The 1st Ladies of Football Throw it Back for The Redskins 85th Anniversary
For the football team's 85th Anniversary, the Redskins Cheerleaders decided to pay homage to past cheerleaders by recreating some of their vintage uniforms. The 1st Ladies of Football have almost 55 years of inspiration to draw from- they are the longest running NFL cheerleading organization!
Line Up designer Michelle collaborated with Director Stephanie Jojokian to remake the uniforms for this year's team. The throwback looks replicated the original vintage inspiration, but were tweaked slightly to match the team's current color scheme and create a more modern fit.
Former Redskins director Donald Wells and former Cheerleader Ann Marie Ludlow gave us the scoop on the designs from the past years. Read more and check out some throwback photos below!