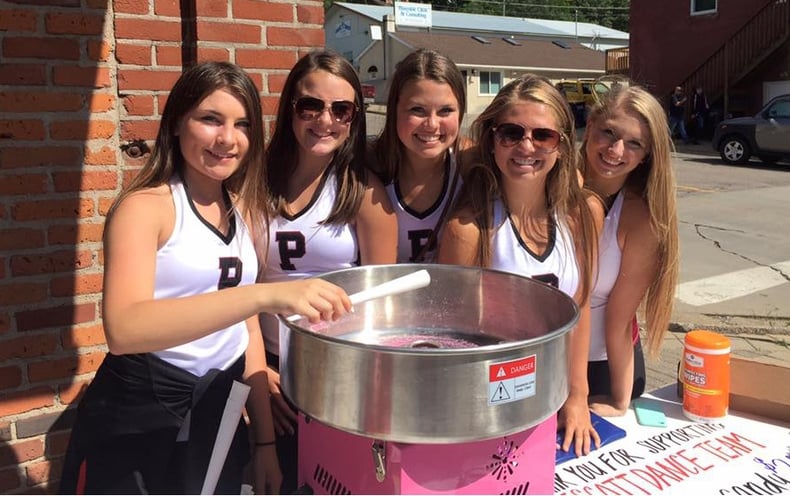 Prescott High School selling cotton candy to fundraise for their dance team
When it comes to dance costume budget tips, the best advice we can offer is to contribute more to your team's budget with fundraising! It's a great way to help pay for your team's expenses, and a little goes a long way.
Have your team work together to plan and run their fundraising efforts for ultimate team bonding! Plus, there are always a few great life lessons along the way like teamwork, customer service, and budgeting. Here are 18 fundraising ideas for your dance team's next event.