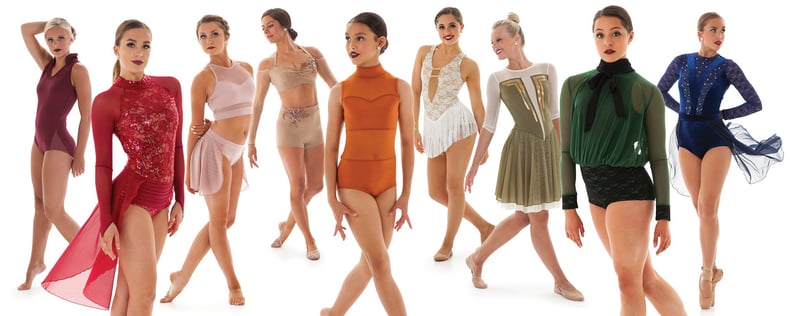 You have your dance costume concept selected and illustrated- Now it's time to choose fabrics!
Regardless of the look you are trying to achieve, the best fabrics for dance costumes incorporate spandex. This ensures that your form fitting garment can MOVE with you when you dance. The fabric you choose depends a lot on your costume concept - do you want something edgy and futuristic (think hologram accents!), or lightweight and elegant (think sheer mesh!).
Below, we break down our go-to fabric options that most costume companies have available. There are plenty of novelty and specialty fabrics out there that make amazing costumes - but here are a few of the tried and true basic favorites that will work for any dance costume!