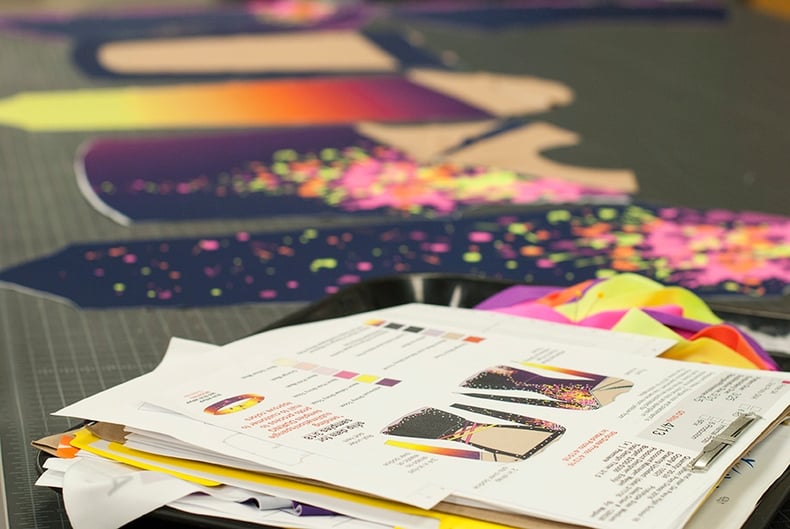 One of the most common questions we hear is this: how long does it take to get a custom dance costume?! There are a lot of different factors that can contribute to lead times for dance costumes, but generally speaking a design-from-scratch custom dance costume will take 12-18 weeks from gathering inspiration, to production, and to performance.
A design-from-scratch custom costume is a great option for teams that want a truly one-of-a-kind look, and have greater flexibility with budget ($250+) and time frame (12-18 weeks). Instead of choosing between pre-stocked and catalog styles, this is your chance to become the designer yourself!
There are other custom options that can save you time, like customizing fabrics on a pre-designed style. For more resources on costumes with quicker turn around times, check out the related post The Best Costume Options For Your Time Frame.
If you decide a custom costume is right for you, we've broken down each step with time frames below, along with a few tips for saving time!