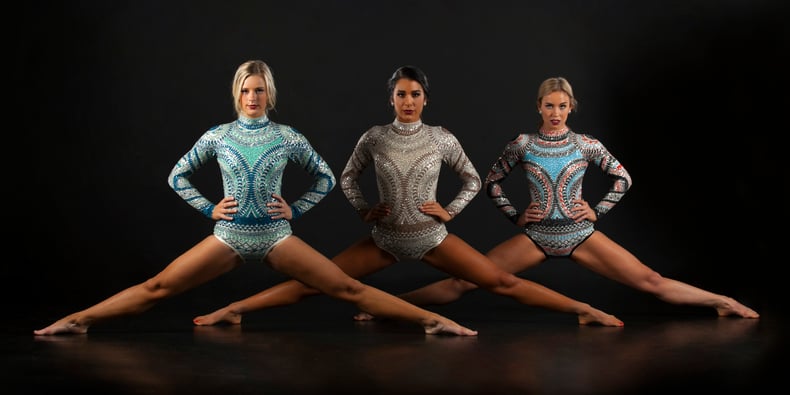 The Champagne Leotard, our best seller of 2017!
We had a wonderful 2017 at The Line Up, full of new and exciting things! We launched a series of new dance videos featuring our amazing and talented models, Kate and Ali signed on as our first ever #LineUpVIPs, we worked with TRIBE 99 to help bring you the 2017 Dance Combine, and we've formed some phenomenal partnerships with new and familiar dance, skate, and cheer friends.
While we're looking forward to 2018 and all of the fun things on the horizon (including Superbowl 52 that will be right in our back yard!) we decided to look back on what blog posts resonated most with you in 2017. Below are our Top 10 Blog Posts from 2017!
10. As Seen on TV: The Scoop on Louisville Ladybird's Dance Costumes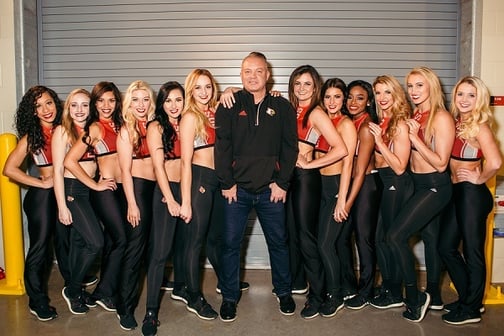 Did you watch this season of Lifetime's "So Sharp?" It's not every day one of our clients stars in a Lifetime reality show, and the excitement was contagious! Our account manager, Lindsey Stone, has been working with Todd and the Louisville Ladybirds Dance Team for over 5 years now, and we've loved helping outfit the 14 time National Title winners with a variety of pieces - branded apparel for gameday as well as custom costumes for NDA Nationals!
9. Team Spotlight: Orono High School Dance Team's Beetlejuice High Kick Dance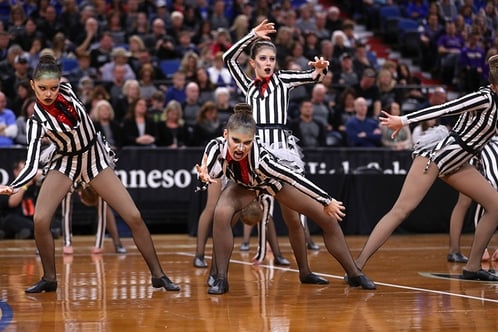 From a stand out, eye-catching theme dance costume to a gorgeous, memorable jazz dress, Orono high school dance team made a statement this year on the dance floor. The girls took it all the way to the Minnesota State Dance Team Tournament for both Kick and Jazz this past season!
Orono went full out for their high kick performance with a cult classic theme: Beetlejuice!
8. How 9 Passionate Dancers Stayed Connected After High School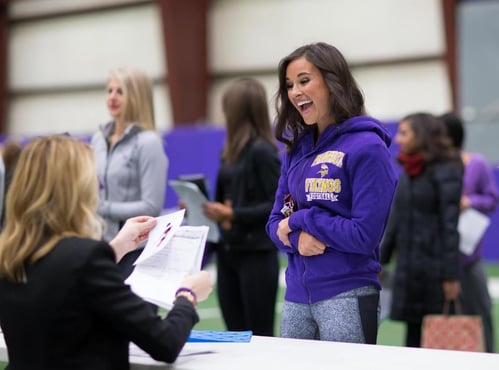 So you're a dancer and you're about to graduate high school ... now what!?! There are so many options to further your passion, but we know the possibilities can seem daunting. It takes guts and confidence to make that bold move into the next phase of your dance life!
Joining a college dance team or majoring in dance are common paths, but there are other options for dance careers as well. We've asked some of our friends in the industry how they've stayed connected in the dance world into their adult life. Find inspiration in their stories!!
7. Audition Tips: 15 Things to Consider for Your Pro Cheer Tryout Outfit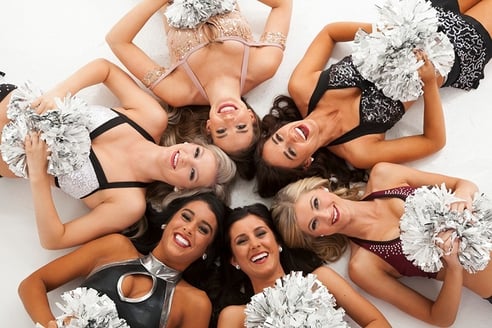 Over the years, the tryout process for NFL cheerleaders and NBA dancers has become increasingly competitive and can feel very intimidating, even to the vet! The key is to be prepared, do your research and be confident!
To help, we've compiled a list of tips for your pro cheer audition outfit, pulled from the many years we've been outfitting pro cheerleaders and dancers! From choosing a style to paying attention to the little details - we want you to help you be 110% confident!
6. Team Spotlight: Washington State University's Crimson Girls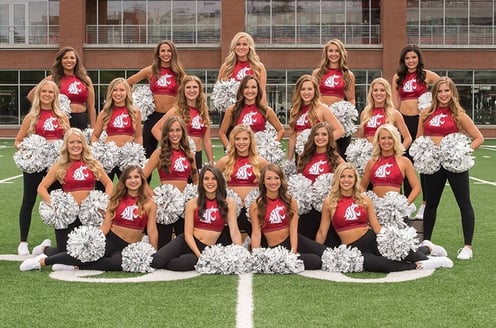 The Washington State University's Spirit Squad is on fire! With a trip to UDA & UCA nationals this past year for the cheer team, Crimson Girls Dance Team, and their spunky mascot companion last year - we can't wait to see what they're capable of this year with their new team members!
5. Team Spotlight: Sheboygan North's Beyonce Inspired Hip Hop Dance Costume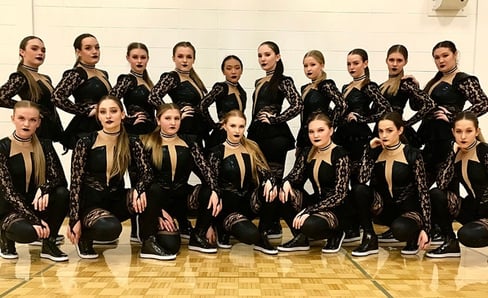 We've been eyeing a unique trend in hip hop dance costumes lately - teams forgoing the ever popular street wear look in favor of something entirely dark, edgy, and sassy! Seton had a bold leather look for hip hop this year, and Sheyboygan North High School Dance Team went all out with a sharp black lace unitard. The girls had an amazing performance at the Kaukauna Classic a couple weeks ago in their new hip hop costumes. They placed 1st in Division 1 Hip Hop, and took home both the Highest Score of the Day Award and Choreography Award!
4. Competition Season Recap: 2017 Wisconsin State Dance Teams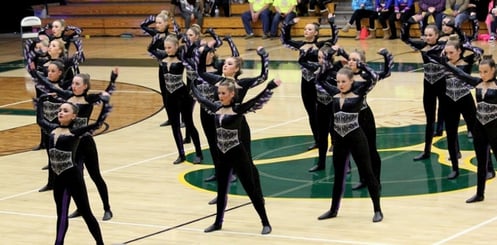 Competition season officially came to an end last weekend for our Wisconsin high school dance team friends, at the the 2017 WACPC State Dance Championships! If we can say anything definitive about these lovely teams, it's that they KNOW how to do custom costumes! Brightly colored Pom uniforms, edgy High Kick costumes, flowy Jazz costumes, and innovative Hip Hop looks - there's a wide variety in Wisconsin!
Check out a few of the teams we were proud to have outfitted with their #LineUpLook:
3. Top 3 Dance Costume Trends from UDA College Nationals!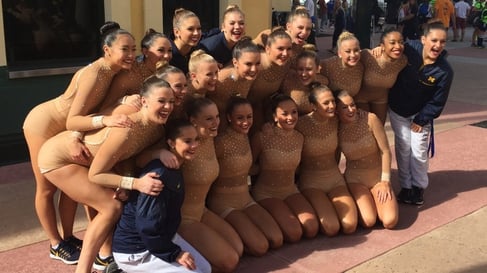 UDA College Nationals are always a source of inspiration for choreography and costumes, and we find the trends for high school dance line usually start here! While we watched, we made note of a few repeating themes in regards to costume design. We can't take credit for all of these costumes and trends, but here are a few of our favorites!!
2. Top 10 Cheer & Pom Uniform Trends for 2017-2018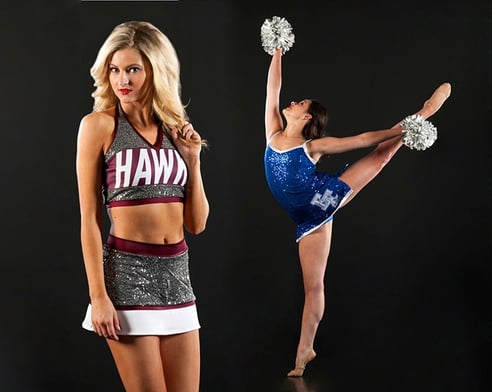 The look of the game day cheer uniform is changing! The classic cheer look - which will always hold a strong torch - is starting to look a little faded next to the glitz and glam of innovative all star looks. So what does this mean for new trends for your fall 2017 game day looks? Check out our 10 favorite trends for the modern cheer uniforms, that create the perfect mix of classic and innovation!
1. Team Spotlight: 2017 National Champions - Louisville Ladybirds Dance Team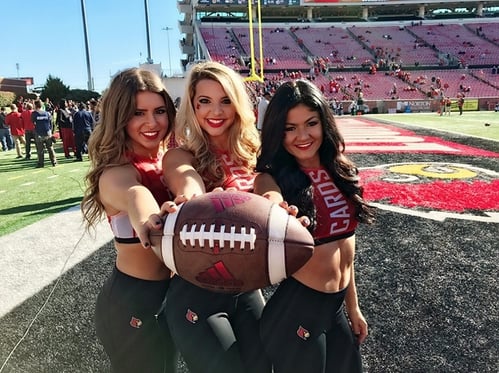 It's hard to deny the Louisville Ladybird Dance Team's presence. The team has won 9 out of the last 10 national titles at the NDA Collegiate Cheer & Dance Championship, and has 14 national titles overall. Walking into competition, their reputation precedes them!
Their team dynamic is unique because they have quite a large team, are co-ed, and have a very strong work ethic. "They don't stop until they have mastered their choreography and skills. They don't settle or rest for good enough, they are always pushing to be better," said TRIBE 99. So it's no surprise this hard work pays off at competition. Here's a peek at the team's performance and dance costumes this past season!
---